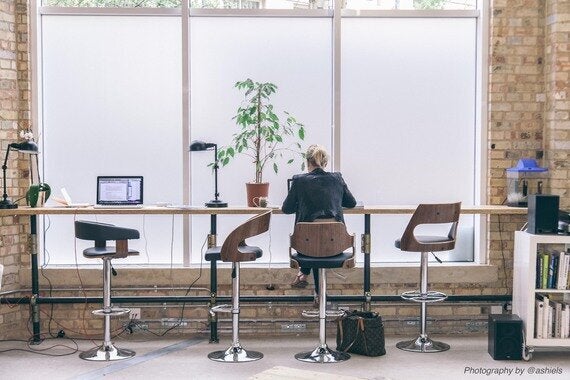 Young Creative Council and Creative Equals noticed that there seems to be an even number of girls and boys in advertising courses, yet few of them make it into the industry. Why are they dropping out before they've even got past the first hurdle? Is it so awful that they turn and run during their first internships?
I don't need to tell you why this is a terrible thing but more women in advertising means more women in the workforce, more women represented fairly in the media and more women going on to become C-Suite, money making superheroes. If they drop out before they've signed their first contract the future looks bleak.
Charlotte Kushi and I, working on behalf of the YCC partnered with Ali Hanan of Creative Equals to release a survey to find out exactly what was causing it. Here's what we found.
1. 88% of young female creative say they lack role models
Without visible role models in the industry, there are few paths to follow. I know this only too well from my own experiences in agencies.
2. 70% of young female creatives have never worked with a female creative director or executive creative director
'With so few mentors within a business, young female creatives aren't given the right skills, advice and tools get their careers on an upward trajectory,' says Charotte Khushi, lead at the Young Creative Council, 'which is why young female creatives need mentors to not only help them but supply a vision of where their careers could lead.'
3. 70% of young female creatives are working in a department with a 75% to 25% male to female split.
'The fact is, if you don't intentionally include female creatives, you unintentionally exclude them,' says Becky McOwen-Banks, creative director at FCB Inferno and Creative Equals partner. But...
4. 10% of young male creative are working in an all-male department
Shockingly, there are still creative departments across London which solely employ men. 'It's embarrassing that in 2016 we still have stats showing the lack of women in creative departments as drastic as 0%' says Khushi. 'I question how this lack of diversity is a good model for creativity.'
5. 60% of young females say they believe advertising is a career that doesn't support young families
'So when many will leave when they have young children,' says Hanan. With late nights and long hours perceived as standard within many creative departments, female creatives see advertising as a career they can't continue with a young family. 'Without sustainable working arrangements for returning mums, we lose this powerful set of voices within our creative community. Agencies need to look at 'returnships' to encourage new mothers to come back and flexible working arrangements.'
YCC and Creative Equals are now going to use this information to work together on practical solutions. We have already sponsored a training course for a young female creative and plan to continue our work to #changetheratio armed with this powerful knowledge.
Related