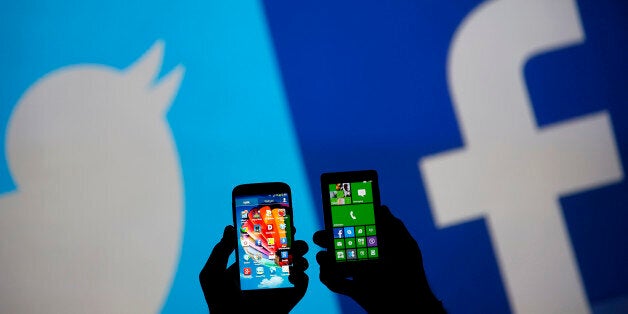 Early this year it was noted that smartphone growth is plateauing, alongside that, many have questioned the app economy. However, reliance on our phones is by no means lessening. We are using them for more time each day, and in different ways. Smartphones have the ability to bring us closer to the brands we love and allow us to experience an altered world.
Currently, most of our time on mobile is spent in-app. Apps have only been around for a relatively short time but they have absolutely transformed the way we live our lives.
Recently, we undertook research looking at the mobile app habits of UK consumers. Overall the results showed that we're a fickle bunch. We have favourite apps and we like to stick with them. Getting into this list is tough, but that doesn't stop us flirting with alternatives..
Collectively, we have 2.5 billion apps on our phones, however, a staggering one billion are neglected every day. On average, we have 27 apps on our phone, but use only 6 daily. Over the course of our lives, we'll download over 1,500 apps, but more than a quarter of us will delete an app on the same day we download it.
It's becoming clear, smartphones are no longer just about social, gaming or entertainment apps that pass the time whilst we wait for the bus. Mobile has matured and is now the remote control for our lives, and a tool for businesses to deploy better experiences to its customers.
We're beginning to interact with our mobiles in increasingly different and advance ways. As consumers, we're expecting more immediate and personalised experiences. If brands and businesses want to continue to reach us, they'll need to stay ahead of the curve.
Digital technology is changing our psychology rapidly. Attention spans have shortened. For a nation of supposedly expert queuers we don't want to wait around anymore. Supermarkets that offer shoppers the ability to scan products via their mobiles and leave the store in minutes rather than heading to the checkout are going to be the stores that will flourish. Shops that use beacons or NFC to provide product information, without waiting for a sales person, (that we may not want speak to anyway), will gain our love. And brands that allow us to ask questions to a chatbot from our mobiles, while on the go, will be the ones that we will come back to. Mobiles will become our personal assistants that allow us to navigate businesses faster.
Smartphones will become more responsive to us. Our devices have traditionally needed a physical interface to work, but the tide is turning and we are heading to a zero interface OS world. In layman's terms, we'll be using our phones without the need to tap, pinch and swipe. This is down to the strides taken in speech recognition and the smart products built on these systems, like Amazon Alexa and Google assistant.
Voice command is speedier than tapping out words. But more than convenience, the personal touch, that the power of the voice has, seems to justify the high cost for this technology - as a result we'll all soon be saying more and typing less.
We are beginning to outsource our thinking to the machines.
The near future will see much more functionality added to home systems like Alexa and Google home and this will drive mass adoption. The coming months should also see Google's assistant enter the mainstream outside of the Pixel phone. Being an upgrade on Google Now and 'OK Google,' it will pull in users' data, location and preferences to tailor suggestions helping them to navigate the world around them.
Mobile phones are also giving us the power to experience other worlds. Augmented and virtual reality have been stirring up a lot of excitement during the past 12 months, with multiple VR systems being released to the masses in 2016: Vive, Oculus Rift, Samsung Gear VR and finally Playstation VR. This technology may have felt like a novelty up until now but this is set to change.
We're beginning to understand what makes a good virtual experience and brands are responding, developing rich and immersive content, as well as optimising the experience. Vive is releasing a peripheral that makes their headsets wireless, Oculus is launching touch controllers to combat the Playstation's gaming ecosystem, and to allow users to interact with what they are seeing.
Augmented reality too can transfer any surface, any packaging, into a storytelling platform. This will give us the power to preview what potential purchases could look like in our homes. The world post-Pokemon Go will never be the same again. Whilst VR has the ability to transport us to new spaces, AR transforms our everyday reality - meshing the real and virtual. Once again it will be our mobiles allowing us to do this.
The first smartphone may have launched almost a decade ago but in many ways, we're only now beginning to harness the true power of our smartphones. It's an exciting time. Entering mixed realities via voice command and being brought face-to-face with new products through our devices proves that our smartphones are more than just a collection of apps.
Popular in the Community