Genealogy and Loss: One more reason to embrace family history and genealogy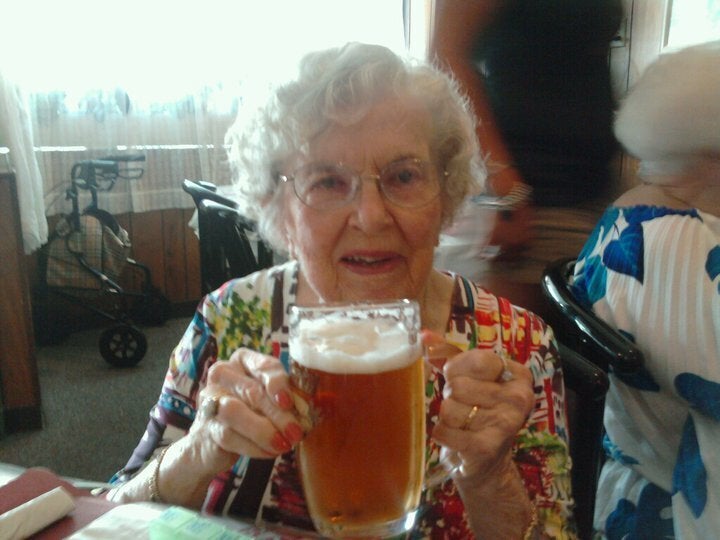 Last night I lost my mum. She was 93 and the matriarch of our family. She was also one of the key reasons I fell in love with genealogy and family history. She was the ultimate family historian/genealogist although she didn't realize it.
I have to say I am blessed beyond measure that I got to share sixty-three of those 93 years with her and that she had such a long and lovely life. Unfortunately, these facts neither mitigate my feelings of loss nor the hole that I sense in my soul.
I feel as though I went to sleep a son and woke up just an old man. Now I am the 'eldest generation' in our family and the loss of my mum has created yet another chasm in our family history.
Like any good genealogist, early in my family history work, when the names, dates, and places all began to swirl about in my mind, I sought her advice and was treated to her amazing memories of many of those family members who I was 'researching'. She helped me pull, from the dim recesses of my youthful memory banks, many of those family gatherings, funerals, weddings, and vacation visits.
For decades, my mum was the glue that held our extended family together. Growing up she taught us, by example, the incredible and irreplaceable value of family time. Whether it was a holiday, birthday, anniversary, or simply 'the weekend', Mum was always sure to include as much family as she possibly could. Often these gatherings would spill out from the dining room and necessitated multiple card tables and on many occasions our old ping-pong table had to do double duty as an extra dinner table. No reason was too big or too small to not require family inclusion. It was often at these gatherings that I was told, or eavesdropped on, many of the family stories that ignited my passion for our family history.
When I was very young and would ask my mum 'what kind of family are we?' she would always answer 'Scott, we are a Heinz 57® family'. This explanation was always imparted with a huge smile and an intense sense of pride. She cherished the fact that her family was from Bohemia and got along just fine with my dad's family who were completely Cornish. Her immigrant roots were also a source of pride as was the fact that we come from generations of working class families.
Additionally, she taught me that acceptance is crucial in life. She would often explain that there was a very good reason for chocolate, strawberry, and vanilla ice cream. If everyone only liked vanilla, it would be a very boring world and life. She taught me to relish our differences and live a life based on compassion. She taught by example and more often than not our 'family' would expand to include foreign exchange students every year.
Without her example and her commitment to family, our family history and genealogy likely would have remained an unknown mystery. Instead we now know our Bohemian roots to the 1600s, our Cornish roots to the 1500s, have brought together a worldwide family that is far larger than any of us realized, and we are well positioned to save and pass on the wonderful tapestry that is our family's history, culture, and values.
You see, now that my mum is gone I am the last in our family who will have heard Czech being spoken in our home, the last to have heard the Cornish accents, and by all I love as our family's historian and genealogist, I will never, ever allow that to be forgotten.
Thanks for everything, Mum! Now rest in peace.