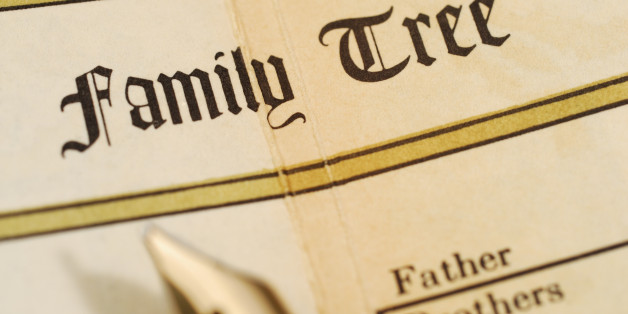 Getty Images
Genealogy and Working Your Cornish Roots: Just find the holes in the earth
Diaspora: "A noun from the Greek, diaspeirein, meaning to scatter; the movement, migration, or scattering of people away from an established or ancestral homeland."
Merriam-Webster Dictionary
Just a short time ago the Cornish people were 'officially' recognized as a national minority in the United Kingdom under the European Framework Convention for the Protection of National Minorities. This was the culmination of more than 15 years of effort by a great many people, including John Angarrack and Mike Chappell, Convener of the Cornish Branch of The Celtic League. Indeed this was also important news for those of us who work on our Cornish genealogy and family histories. There will be place names, surnames, and much more that now will be far more in the mainstream for all of us Cornish-rooted folks, whether we are in Cornwall or as part of the Cornish diaspora are elsewhere.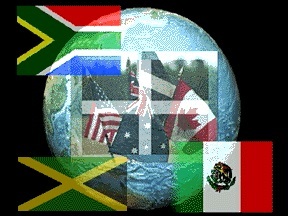 In the 18th and 19th centuries, primarily c1815-1930, there was an extremely significant Cornish diaspora (often referred to as The Great Cornish Migration) when it is estimated that between 250,000 and 500,000 Cornish emigrated. They would find themselves in other parts of the United Kingdom as well as Australia, Canada, Mexico, New Zealand, South Africa, the United States, and other areas. Roughly 20% of the adult male population of Cornwall left in the diaspora every decade from 1861 to 1901. The Cornish Global Migration Programme, in Redruth, is working to compile a database of all Cornish migrants and, as an all volunteer organization, their work is impressive.
At this time, the Cornish miners and their industry possessed the very best contemporary mining know-how anywhere in the world.
If you have any Cornish blood or Cornish branches in your family tree, you are most likely familiar with the adage often repeated to me by my paternal grandfather 'Gramps' Phillipps: "If there is a hole anywhere on earth, you're sure to find a Cornishman at the bottom of it." Prized for their knowledge, familiarity with the most modern of mining techniques and machinery, work ethic, and even though they were immigrants, speaking English as their first language, Cornish miners were highly sought after by most anyone digging any holes in the earth in North America.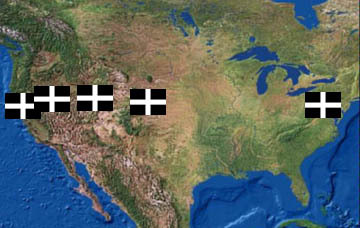 Let me give you one example, which at first seemed to hold a series of random and to me illogical locations in it. However, when matched up with knowledge of the Cornish diaspora became clear and logical.
It was not long ago that I was working on the genealogy of a pair of Cornish ancestors who happened to be twins. Their names were Elijah and Elisha Poad. Born in St. Blazey, Cornwall they were tin miners who joined the diaspora and immigrated to the United States. The 1860 U.S. Census, the first after they arrived in the States, has the twins living in the Upper Peninsula of Michigan in Rockland Township, hard on the shores of Lake Superior. Then in 1870 and 1880 they are living in Linden, a town in the far southwestern quadrant of Wisconsin along with a third brother, Samuel as well as their sister, Mary. Then in 1900 and 1910 (curse the loss of 1890 United States' Federal Census by the way) I found them far out in the western State of Anaconda, Montana.
What do these random and far-flung locations have in common? Copper mines in Michigan, lead mines in Wisconsin, gold, silver in Montana.
Sure enough, all those holes in the earth held Cornishmen thanks to the diaspora. Forewarned is forearmed especially in genealogy!