California's Yosemite National Park is no secret. Its enormous waterfalls, towering sequoia trees and breathtaking mountain vistas attract around 3.5 million visitors each year, but the best time of year to visit is winter. Known as Yosemite's 'secret season', its beauty is at its peak when blanketed in snow.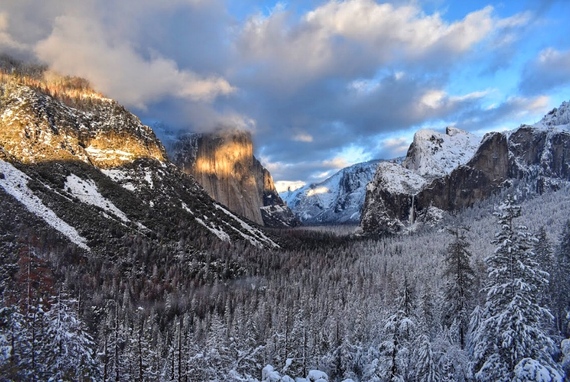 Image by www.selenenelson.co.uk
This January I visited Yosemite for the first time, and it just so happened that my stay coincided with the worst snowstorm in recent years. I wanted to see snow in Yosemite, and I certainly got it. With the cold spell expected to last for a while, here's how to get the best out of Yosemite during winter.
Things to Do in Yosemite
At 1,200 square miles, you could spend years trekking Yosemite and not see half of it. A good place to start, however, is hiking to Lower Yosemite Falls, where you can enjoy incredible views of the falls and its photogenic bridge. Upper Yosemite Falls is usually frozen during winter, but the Lower Falls almost always thunders away.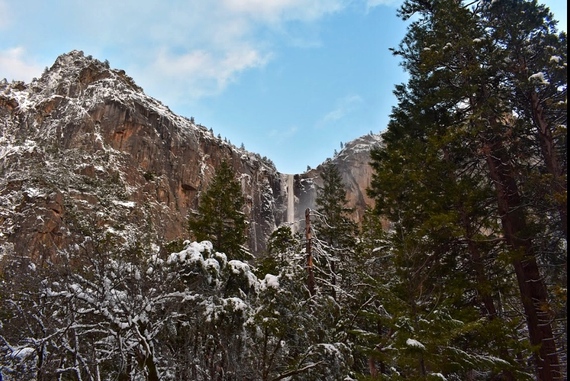 Image by www.selenenelson.co.uk
If it's snowing, one of the best things to do is a snowshoe hike. Offered by several resorts and the park itself, its advisable to go on a guided hike, as it can be hard to stick to paths when there's a lot of snow. You can choose to enjoy short, gentle ambles or more ambitious treks to Dewey Point for incredible views of Yosemite Valley. Morning is the best time to hike, as you'll be more likely to spot wildlife like coyotes and deer.
Be warned though - if you're not used to snowshoes it may be harder than you think. I abandoned my attempt at a longer hike due to flip-flopping around hopelessly in my showshoes. If it's not snowing - or you don't fancy trudging around in showshoes - you can always go ice skating, as there are several ice rinks throughout the park.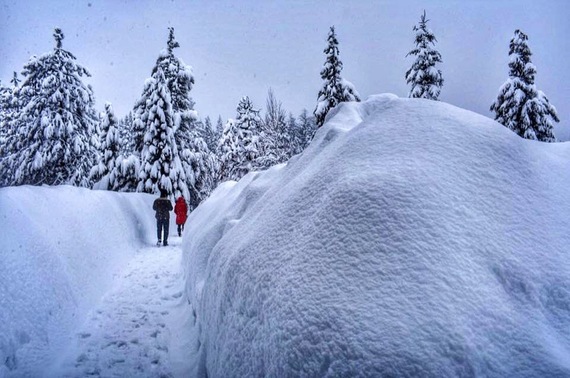 Image by www.selenenelson.co.uk
Eating at Yosemite
The two top rated restaurants in Yosemite belong, unsurprisingly, to the park's top rated hotels, Tenaya Lodge and The Majestic Yosemite Hotel (formerly known as the Ahwahnee). I ate at each hotel restaurant and was disappointed by the Majestic Yosemite: the tomato bruschetta was almost freezing and came served with a basket of cold crispbread. Fans of Stanley Kubrick's The Shining should still head there for a drink though, as the hotel famously served as the design inspiration for the Overlook Hotel, and feels suitably spooky.
If you're looking for a good meal, however, head to Tenaya Lodge's Sierra Restaurant; the roasted, caramelised Brussels sprouts with toasted hazelnuts and balsamic syrup was, honestly, one of the nicest things I have ever eaten: nutty tasting sprouts with crispy outside leaves that crackled in your mouth, all covered in sesame seeds and balsamic glaze. I like Brussels sprouts, but I was still genuinely dumbfounded at just how good they could be.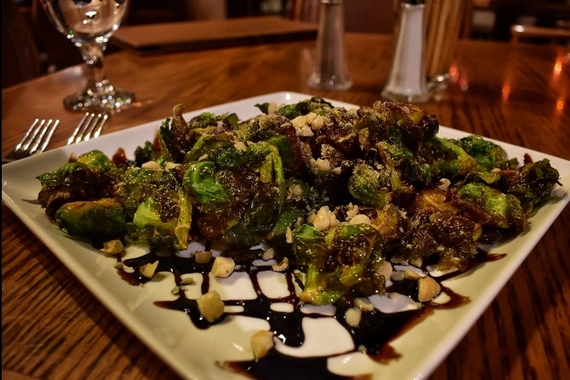 Image by www.selenenelson.co.uk
The other restaurant there that's open during winter is Jackalope's Bar & Grill, a more informal place that's perfect for a pre-or-post hike meal. The burgers are especially good: if in doubt, go for the 'Ortega' burger: pepperjack cheese, green chilli and chipotle mayonnaise. The bar is warm and cosy, so it's the ideal place to de-thaw with a well earned drink too.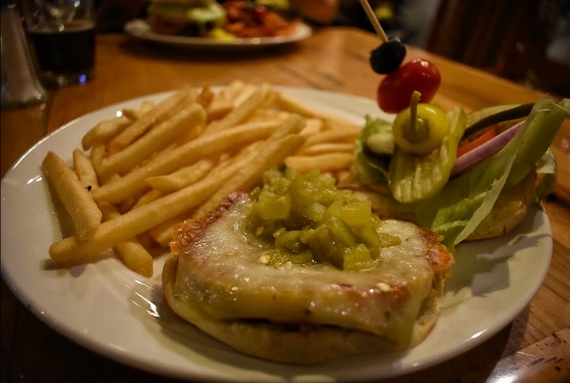 Image by www.selenenelson.co.uk
Yosemite Logistics
The most important thing to do is to ensure you check the weather conditions on the official Yosemite National Park site. The weather can be very changeable in the Sierra Mountains; even if there's no snow around when you set off, there could be a lot by the time you leave. Bring chains for your car tyres - if there's any chance of snow you won't be allowed through the park gates without them!
Also remember that it gets dark very early during winter in Yosemite. If you're not used to driving on icy roads in the dark, make sure you leave with enough time to get back before night falls. The roads in Yosemite can be treacherous, even with chains, so be careful. Finally, bring a camera - because you will need it!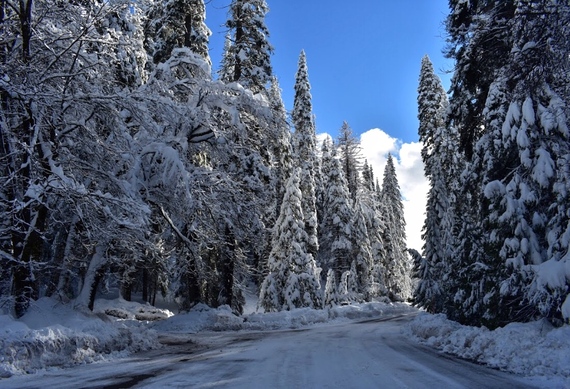 Image by www.selenenelson.co.uk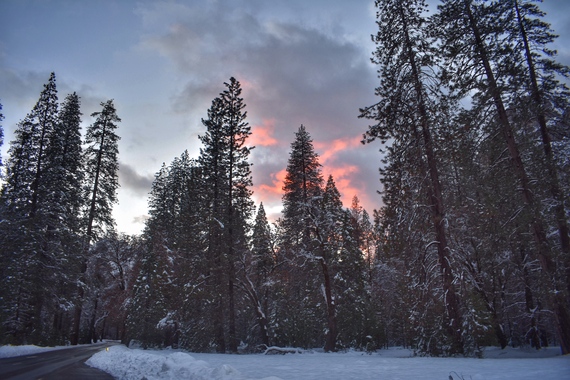 Image by www.selenenelson.co.uk