Writers are often prone to hyperbole, but it's no exaggeration to say that The Siam is Bangkok's best hotel. Rated number one on TripAdvisor, The Siam sits in prime position along the Chao Praya River and provides the perfect blend of antique allure and contemporary comfort.
Setting foot in this 39-room luxury retreat is like stepping back into a bygone era. The cool, shady building offers respite from the sultry Bangkok heat, and its refined, serene elegance bestow a breather from bustling downtown. Considered by many to be the best hotel in Thailand, not just Bangkok, what is it exactly about The Siam that's so special?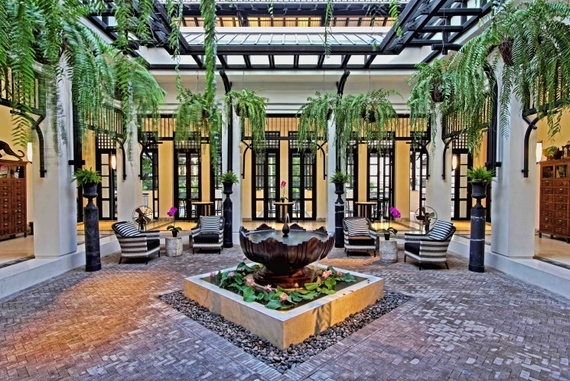 The interior
To put it simply, I've never been anywhere quite so stylish as The Siam. Conceived by celebrity Krissada Sukosol Clapp and globally acclaimed architect Bill Bensley, the inspiration was Paris' Musée d'Orsay. The Siam certainly has that museum feel to it; you need to allow yourself an extra 15 minutes to go anywhere, as you inevitably find yourself drawn to the antique displays and art collections. This is a hotel that was actually built to house an antique collection: having your camera on you is a must at all times.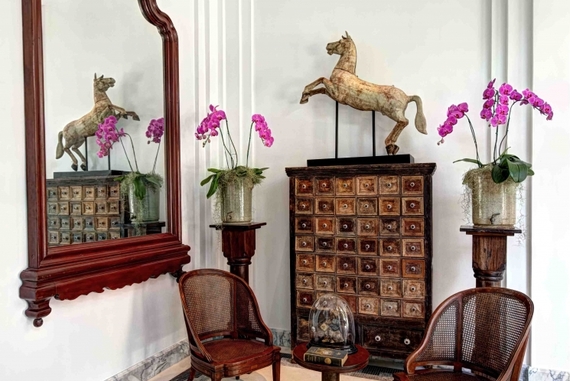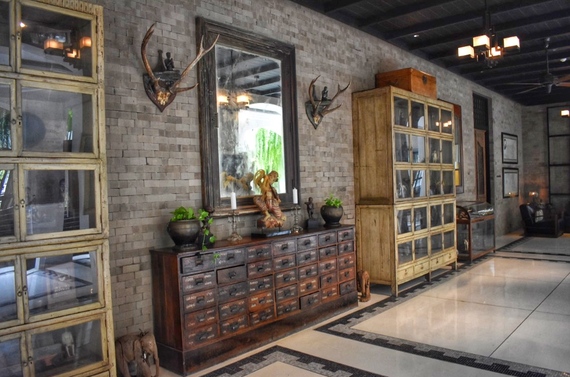 The colour scheme is muted - lots of black, white, grey and neutrals - and complemented by regular bursts of vibrant green from plants. The hotel is alive with greenery, and at the heart of it is the atrium. A long, elevated black granite pool reflects the soaring glass and steel dome above, and giant ferns and palms perch between elegant arches. It's spectacular, and very fun to see arriving guests literally stop in their tracks as they enter.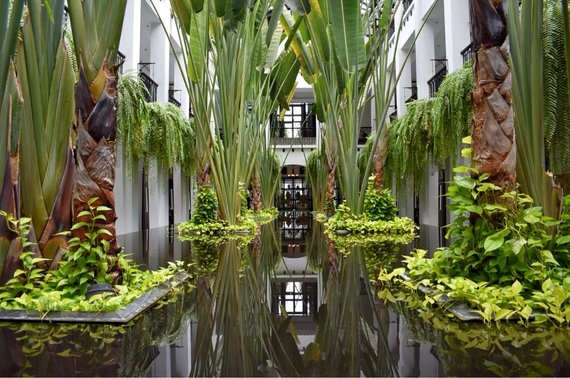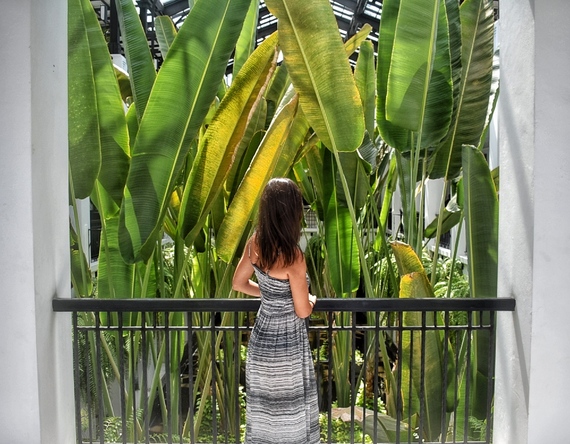 The bedrooms are just as beautiful. Mirroring the black and white colour palette of the lobby and atrium, the suites are big (80 square metres) and open up onto a sitting area with a large flatscreen TV. Past that is the bedroom, with a high ceiling, spacious wardrobes, an old fashioned leather-embellished writing desk and a kingsize bed to sink into. Further on is an enormous bathroom with a freestanding bath, his-and-hers sinks on either side and plenty of storage.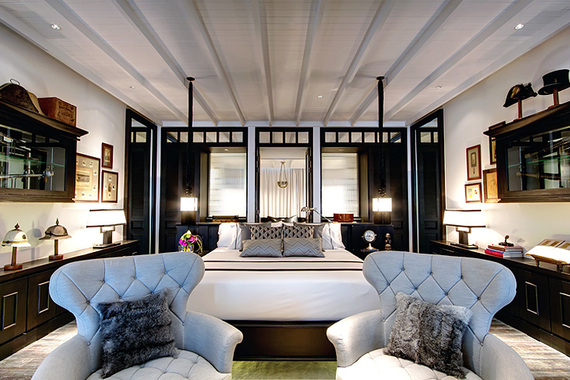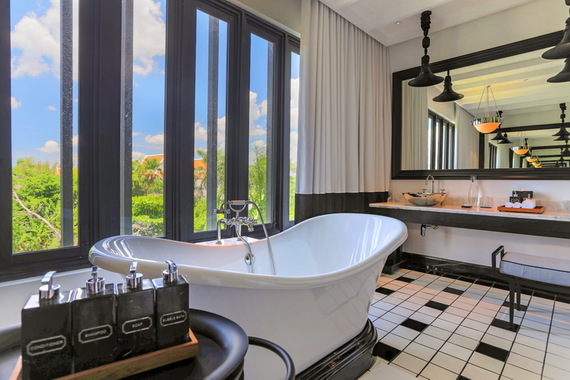 The exterior
Although you could happily spend all your time inside The Siam, drifting from the library to the billiard room to the art deco bar, it would be shame to miss its exterior. A short stroll along picturesque walkways, verdant courtyards and pretty ponds, takes you to The Siam garden area.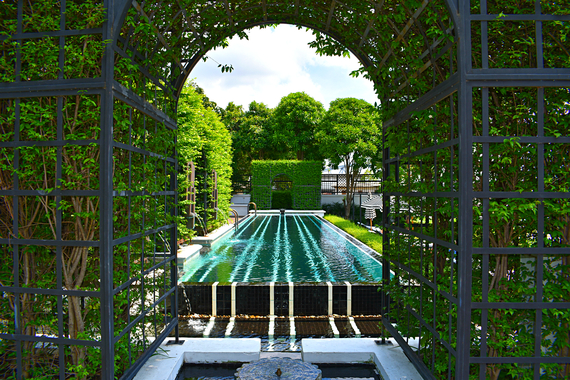 Due to Bangkok's often stifling heat, having a pool to cool off in is a must for any luxury hotel, and The Siam doesn't disappoint in this regard. The 22-metre infinity pool overlooks the river and is the perfect place to catch some rays before cooling off with a drink at the Bathers Bar.
Past the pool is the hotel pier, where you can hop aboard a shuttle boat into town or enjoy evening cocktails on the wooden deck. It's the best place to watch the sunset and, when night falls, the whole pier area glows in golden lamplight. Even if you're only staying one night, you should definitely make the most of this setting before heading downtown.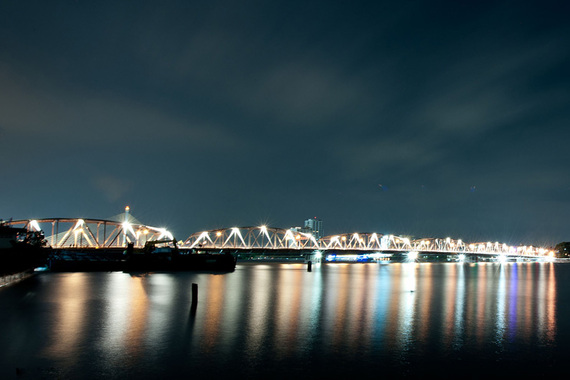 The location
Situated along the River of Kings in Bangkok's historical Dusit district, just a stone's throw from many palaces, museums and temples, The Siam enjoys one of the best locations in the city. Close enough to get in and out of Bangkok easily, you're also far enough to appreciate the unique sense of serenity that pervades this retreat.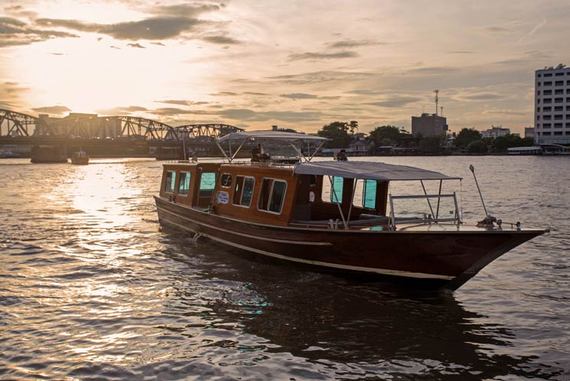 Staying at The Siam gives you access to the complimentary river boat shuttle service, which is the best way to begin an evening out. Avoid the Bangkok traffic and climb aboard the stylish Siam boat to enjoy a scenic cruise down the river. Vimanmek Teak Palace Museum and Dusit Zoo are only a five-minute cab ride away, and the Grand Palace is 15 minutes away via boat shuttle.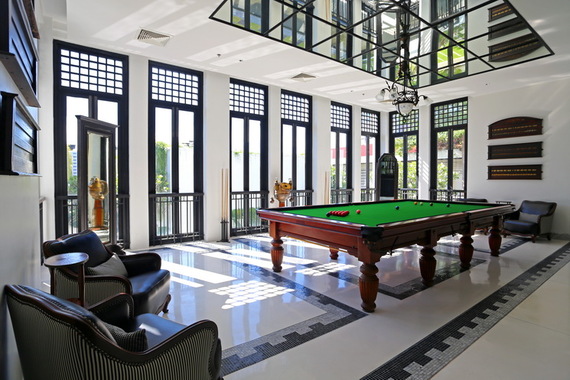 The Siam is so exceptional not just because of its striking style or priceless antiques. One thing I've noticed in other luxury hotels - no matter how beautiful they are - is that atmosphere is often the key element lacking. You can spend millions renovating a property and decorating it in the warmest tones possible, but you can't inject personality. The Siam is infused with character and has soul in spades, and it's that, more than anything else, that I'll take away with me.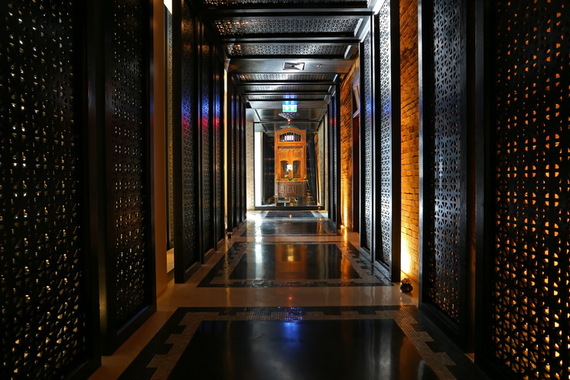 Selene Nelson is a U.K.-based journalist who is travelling the world and reporting on her experiences in each country she visits.
This article originally appeared on Fork on the Road.
Images by Selene Nelson.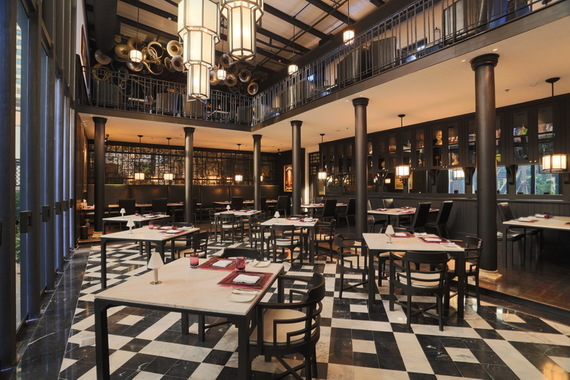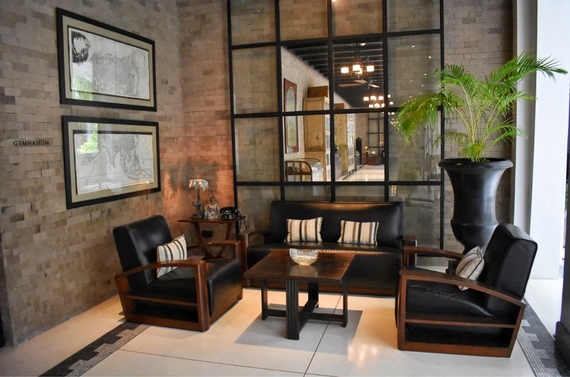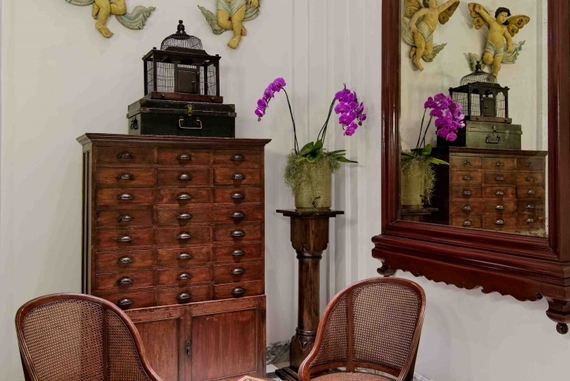 This post has been published on HuffPost's blogging platform. The views and opinions expressed in this blog are those of the author and should not be taken as those of HuffPost. HuffPost does not allow bloggers to acquire products, access or accommodation for review in the site's name.