My father died of cancer two years ago. He was just 48. Doctors found large abscesses on the brain and when they investigated further, they discovered he had grade three cancer of the oesophagus. The doctors told us the abscesses were most likely caused by the cancer spreading to his brain.
Although they managed to successfully remove the brain abscesses, the operation caused his personality to completely change, which was absolutely indescribable to see happen before my eyes.
Before his illness, he ran his own comedy business. So as you can imagine, he was a very loud, joyful character and always making people laugh.
When he returned home from hospital, he was fragile, emotional and extremely quiet. I'd come home from school and help him learn something new, as the majority of his memory was lost.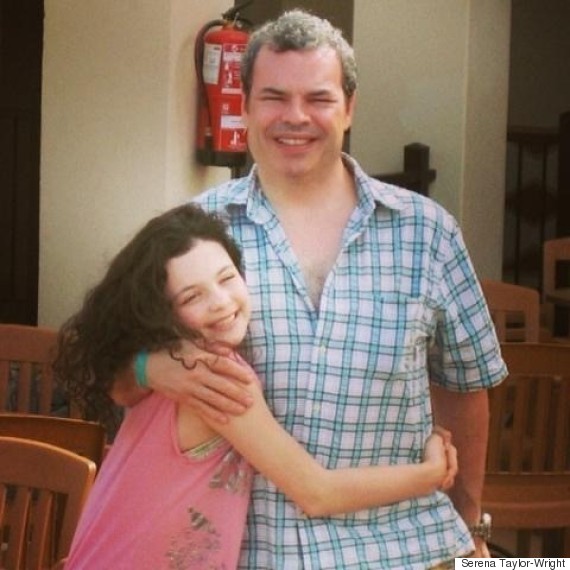 This was very challenging - my dad was my hero, and to see him change so dramatically was devastating.
We were told he had six months but he was with us for two years and two months. Even though his cancer was terminal, I want people to know there is hope, and it's important to make the most of the time left with loved ones.
It's heart-breaking to know that he'll never see me go to university, walk me down the aisle, or meet his grandchildren. I've always been so close to both of my parents. We used to call ourselves 'The Three Musketeers'.
Without the support of my mother I don't know how I would have coped - I feel privileged to have had that. I want other people going through this to know that they are not alone and there is support out there.
Even though he was only 48 when he died, he lived life to the fullest and I'm so overwhelmingly proud to be able to call him my father.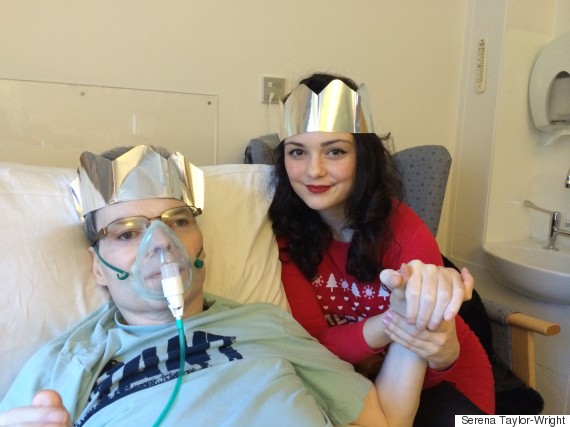 It's my third Father's Day without dad. Father's Day was always important to me but when you see someone you love suffer so greatly, it becomes something a lot more meaningful and sentimental.
If you have a father still with you, make as much effort as you can with them this Father's Day and every day because you don't know what might be around the corner.
To me, Father's Day isn't just about thinking of a gift that will make your dad happy or going to visit him if you haven't seen him for a while, it's about honouring all the dads who have fought their hardest to be the best and most supportive man in their child's life.
That's exactly what my father was to me.
Serena is supporting Cancer Research UK's 'Right Now' campaign to beat cancer sooner. Visit cruk.org