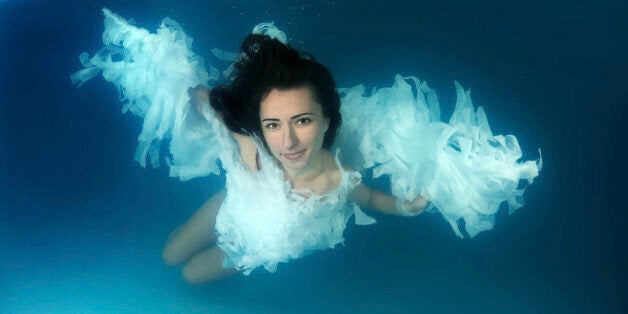 It's been a longstanding passion of mine, for as long as I can remember, to find a way to help women and girls to live happy and empowered lives, I just didn't know how I was going to go about it. That is, until one day, I had the idea of designing a new product; a product which had no superpowers whatsoever but which would have the power to change lives for good. I'm a 39 year old business woman and I decided to use my experience to design some "good deed heels".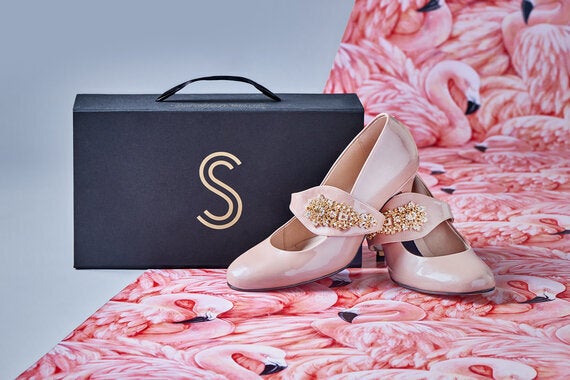 If I was going to invent something new I decided it may as well be a product which would wow the market. A regular pair of heels just wasn't going to be good enough. It had to be something spectacular. So, I thought long and hard about all the things which mean a lot to me: the empowerment of women, the alleviation of poverty, the sustainability of my designs, the styles of fashion I wanted to tap into and of course, my love of business.
The heels which I have worn to work throughout my career so far have been beautiful pieces, but towards the end of the work day they have all had the "ouch" factor. So I set myself the challenge of creating a pair of heels which would be pain free ..... for 18 hours! Of course, no-one should be on their feet for that long, but if they were, wouldn't it be great if there was no "ouch" after a few hours? I've always loved flamingos and set about studying them to understand how they manage to stand for hours on end with poise and elegance. It turns out that it's all in the maths of how their body weight is distributed. Inspired by this, I applied a mathematical approach to my heels and voila, weight is spread in such a way that balancing on a 3" heel becomes pain free. The heels took 2 long years to develop, but develop them I did, and after getting them road tested from board room to bar they were ready to be launched. But I wasn't mentally ready to sell them until I found a way for my heels to make lots of women and girls happy.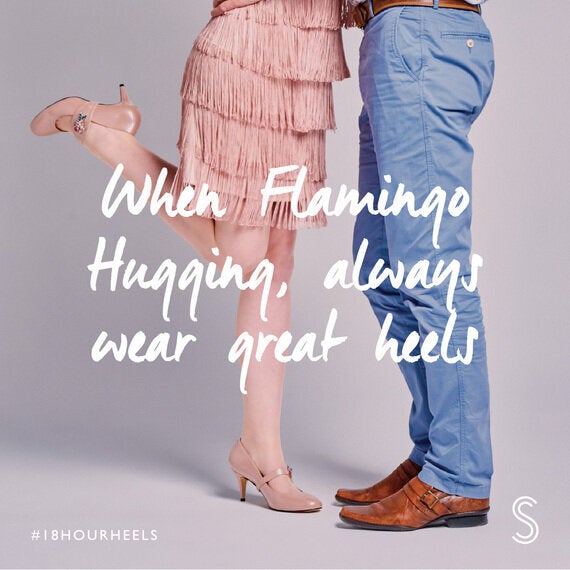 It was because I wanted to make sure that the heels had the power to change lives for good that I decided that some of the profits from each pair would go to directly support a woman or girl living in poverty. The money would be used to help them gain an education, so they could go on and break the cycle of poverty for themselves, ensuring an independent and sustainable future. Through a partnership with GlobalGiving UK I selected 5 projects in 4 countries, all focused on giving women and girls access to education. This year, 500 girls have been helped already in Kenya, Palestine, Pakistan and Peru. It is my aim to invest in every country in the world over the coming years, where there are females in need of educational support. It's a sad fact that girls in developing countries are often not given the same access to education and employment as males. I want to help change this and I know there are many other women who want to help empower others too by addressing the imbalance of opportunity. What if girls and women were able to find their own happy ending? What if we could have "equally ever after" instead of "happily ever after"?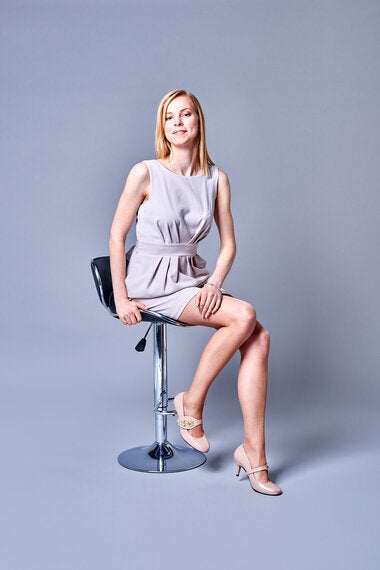 And that's not all. There's also another happy twist to the tale. I wanted to help women to cut down on the amount of money they spend on fashion which either never gets worn, or is worn just a few times. I wanted women to be able to enjoy my heels for many years and for all sorts of occasions; for them to be truly sustainable heels. This is why the shoes can be worn plain by day, and then at night they transform into a sparkling court shoe through the "shoellery" (jewellery for shoes) which satisfyingly click on to the shoes. The shoes are made of premium leather to enable them to be worn in all weather conditions (except snow and ice!); come rain or shine they will be glossy and comfortable. This also means that instead of buying a new pair of shoes for a special occasion, a more environmentally friendly option of shoellery will work just as well. I firmly believe in buying less and buying better.
It's been very hard work developing the heels but it's also been the happiest work I have ever done.
These are good deed shoes. Good for the feet, good for the head and good for the heart.
Shoe.E.O, Shoes by Shaherazad
@18hourheels, www.18hourheels.com
This September The Huffington Post UK Style is focusing on all things sustainable, for the second year running. Our thirst for fast fashion is dramatically impacting the environment and the lives of thousands of workers in a negative way. Our aim is to raise awareness of this zeitgeist issue and champion brands and people working to make the fashion industry a more ethical place.
We'll be sharing stories and blogs with the hashtag #SustainableFashion and we'd like you to do the same. If you'd like to use our blogging platform to share your story, email ukblogteam@huffingtonpost.com.