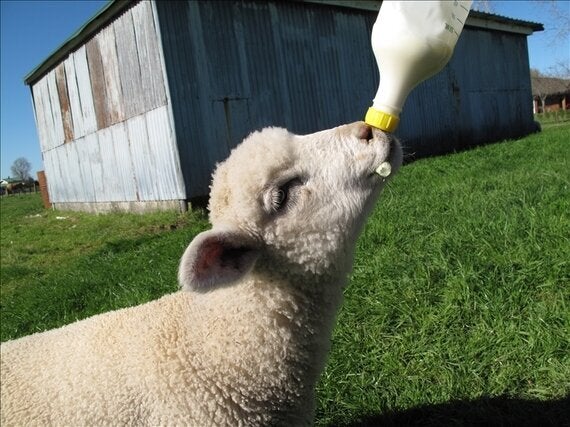 It's not often you meet someone who inspires you, the way Carole Webb inspired me, but earlier this year I was privileged to meet this wonderful lady and all her animals - including Moonbeam, George, Blossom and Jack. Spending time at Farm Animal Rescue Sanctuary confirmed to me, just how intelligent and gentle, farm animals are.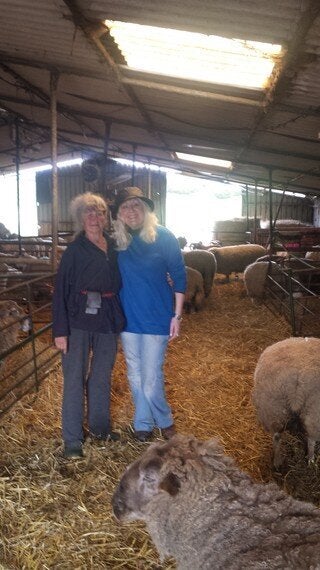 Carole - a true inspiration!
We wasn't all born to be famous and we should never strife to make this our sole purpose in life, however, what we should do is listen to our heart and respond to its wishes.
That's exactly what Carole did, almost thirty years ago in 1988, when she heard about a new born lamb, who was not expected to survive. Weak and frail, the little lamb she named Larry was due to be sent to the abattoir by a local farmer, until Carole, a former veterinary nurse adopted him and nursed him back to full health. Larry lived until he was fifteen and was the trigger to Carole's future years caring for unwanted farm animals.
Since Larry, she has rescued many more, including cattle, poultry, pigs, goats and sheep, who have been fortunate enough to avoid the slaughter house and find themselves instead, under this compassionate lady's protective wing. All have stories and each one has a character of their own. George the piglet, who was dropped off at FARS just before Christmas, after being found in the middle of a busy road, presumably having fallen out of a truck. Blossom and Jack, six week old sibling lambs destined for slaughter, until being rescued by a young lady. Moonbeam, a baby lamb only a few days old, who was found alone in a field by a gentleman walker.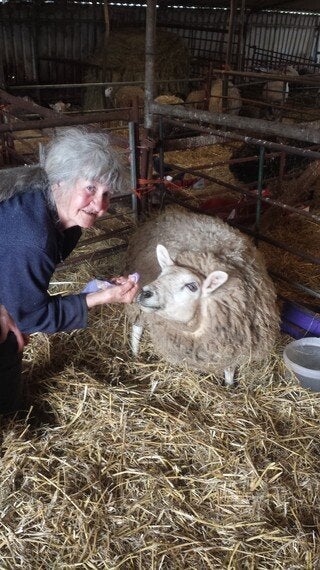 Carole with Moonbeam earlier this year
Moonbeam's story is a particularly miraculous one, as Carole soon discovered the lamb had a weakness in her back legs and couldn't get up. Never one for giving up, she and Moonbeam's rescuer Mike invested in a cart, generally built for dogs with back leg problems. Everyday Carole would put Moonbeam in the cart and encourage her to walk, until one sunny day the lamb walked out of the barn, without the aid of the cart.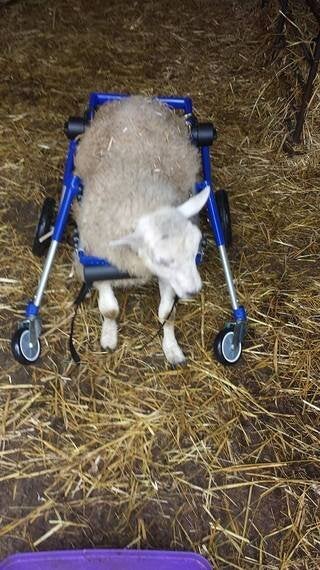 Photo by kind permission of FARS
We all have our personal heartaches and Carole is no exception. After losing her partner, daughter and mother within a short space of time, she found her strength and solace with the animals. The decision to sell up wasn't a difficult one and so with the small amount of equity made from her home she moved to Wolverton, where Farm Animal Rescue Sanctuary still resides on 60 acres of rented land. For a number of years now Carole has lived alongside the animals in a mobile home, so she can be there for them day and night. Her working shifts can be extremely long - generally between twelve and sixteen hours, sometimes incredibly tough and holidays just do not exist - every day is a working day for 70 year old Carole and her small team of dedicated volunteers. Not that she is complaining, Carole would not have it any other way and even though she has over 400 animals to look after, it still doesn't stop her continually worrying about the millions of farm animals suffering at the expense of greed.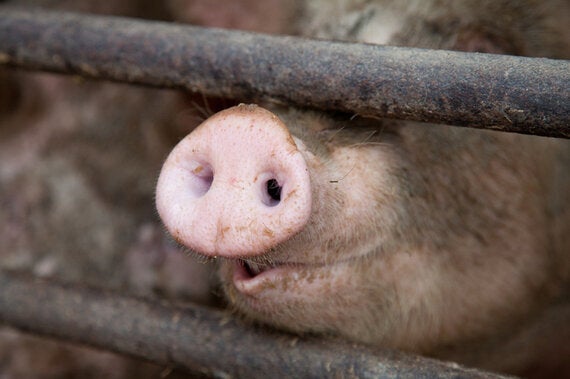 I know Carole doesn't stand alone with these concerns. We witness a never-ending barrage of sickening videos, pictures and stories highlighted by animal welfare charities on social media. The coverage depicts the horrors and unnecessary suffering these innocent creatures endure through intense farming and it proves just one thing - compassion for these animals is overruled by profit in the boardrooms of many large corporate food manufacturers and retailers.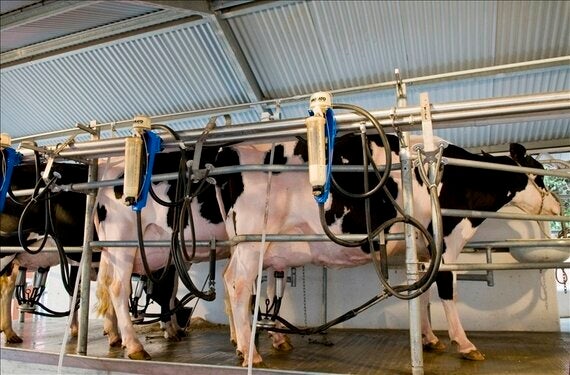 Their lack of compassion in the boardrooms may start to get increasingly uncomfortable, as the public's awareness multiplies rapidly to the harsh realities of factory farming. Petitions-show depths of feelings and prove their significance time and time again. On July 23rd this was made perfectly clear once more, when emotions ran high as a shipment of live animals left the Port of Ramsgate UK for the Continent. No living being should be made to endure days of travel in a crowded truck, with generally little kindness shown, allowed to suffer stress, exhaustion, thirst and hunger, only to be slaughtered after their ordeal. We treat these animals worse than murderers on death row and yet they have done nothing wrong, other than be born without a voice.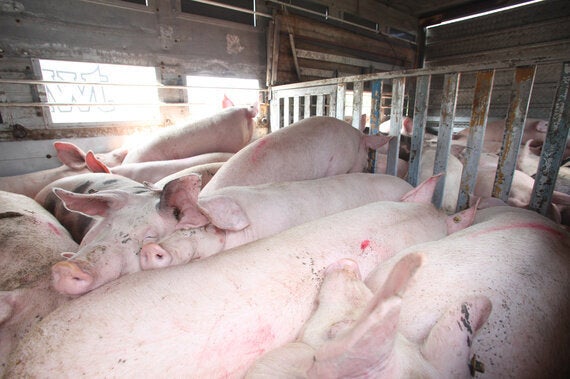 The promise of a brighter, more caring future swept across social media sites this week, when a 265 year old tradition was finally laid to rest. A wonderful result that was once again brought about by the power of compassionate people, united and determined to help make the world a better place for all. The Gadhimai Festival in Nepal, which has taken place every five years and where millions of animals have been needlessly and cruelly sacrificed, will no longer abide by this ritual, but instead celebrate life!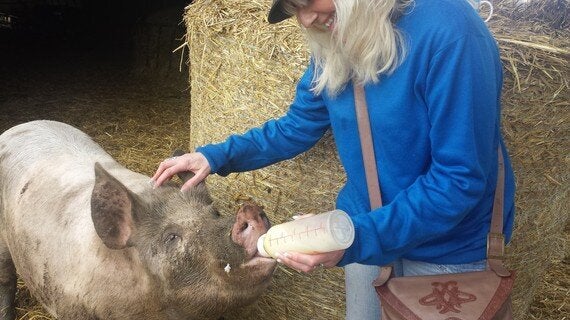 Bottlefeeding George earlier this year
It is meeting people like Carole, who restore my faith in humanity and like many others - I will never stop being a voice for the voiceless, until every animal is treated with the respect and dignity they deserve. We have within society, a continually growing consciousness that I believe will help to turn this around and this gives me hope!
For donations and or further information about Carole and Farm Animal Rescue Sanctuary please visit