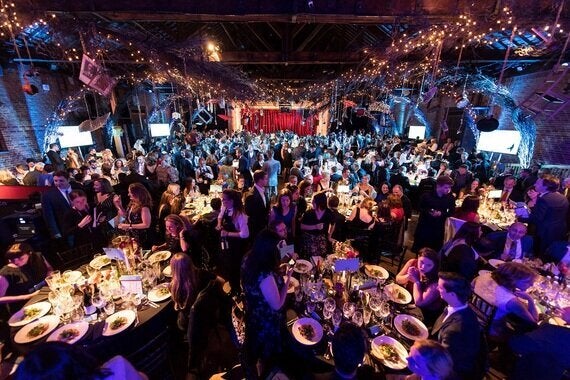 Image credit Manuel Harlan
As we stumble through the final slog of pre-Christmas parties and festive celebrations, how will we get back into the routine of not going out on a Monday? Isn't Tuesday the new Thursday, and Monday the new Friday anyway?
If the Christmas season teaches us anything it's that the weekend is recovery time and the social week starts on Monday. Getting back to work in the New Year is often the time to reset; but what about those with company Christmas 'do's' in January, and when do we schedule the next work social?
Friday has often been the awkward choice for an office evening get-together - it either eats into personal time or everyone is already double booked. There's an increasing number of people working evenings and weekends, and those working 9-5 Monday to Friday are often beat by the time the weekend comes around - Friday arrives and often everyone wants to rest up and go home.
For this reason many offices are steering clear of organising their work commitments on a Friday evening. Saturday is a recovery day and it's important to avoid any conflict of organising an event that doesn't 'eat into the weekend' - the weekend is time away from work, colleagues and all, booking into that time is not the way to go to get people on side.
We're all time poor so giving time back for extracurricular work commitments is a just reward, especially when you need to get everyone together for a Tuesday session and into work the next morning. London is a 24/7 city so the choice of day or time for your party won't be a factor.
More and more people are championing having their events earlier in the week; so let's consider the best scenario of how to broach the subject of hosting your work social on a Monday night - be honest, is it really such a bad idea?
Start the week on a high. The problem of going out for work on a Friday is that once the evening is over, you're left at home and sleep deprived, and before you know it, it's Saturday evening and you're back to work in a little over a day. We all like having things to look forward to and there's worse ways to start the week than with an office get together; you'll also have the rest of the week to swap stories and sleep it off.
Provide plenty of warning. Booking out a dozen or more diaries needs some pre-planning, so decide whether your event is compulsory or not. If not, don't hold it against someone if their diary is booked. You can always take a straw poll in the office and see when works best for everyone. Whichever way you play it, there needs to be some flexibility. There will likely be more availability in the front end of the week as we're all planning our whereabouts for the week. There is a fine line to making an event spontaneous and well managed - you want that balance; keeping notice short enough to create a sense of excitement, but giving yourself enough time to plan to the last detail.
Embrace the party feeling. Is your event strictly staff or can partners come too? Colleagues may be unwilling to forego their significant other for the boss, so allowing a plus one can be the best middle ground, especially if your event is on a Friday night. If the party is informal - is dinner optional? Consider drinks from any time and make entertainment optional; this allows colleagues to join for a brief while and leave as they please.
A great way to start your weekend / Don't let it eat into your weekend. Look at the social benefits of an event; regardless of the timing during the week everyone deserves a well-earned evening. Friday night celebrations mean you can be more free-flowing as there is no work on Saturday, however an event early in the week will be looked upon fondly if you can incentivise staff by redeeming their time, offering a later start the following morning or bacon butties (and veggie options, of course) in the office first thing.
Regardless of what and when your party is, ensure the evening is a crowd pleaser that gets the office talking. After all no one enjoys the thought of FOMO (Fear of Missing Out).