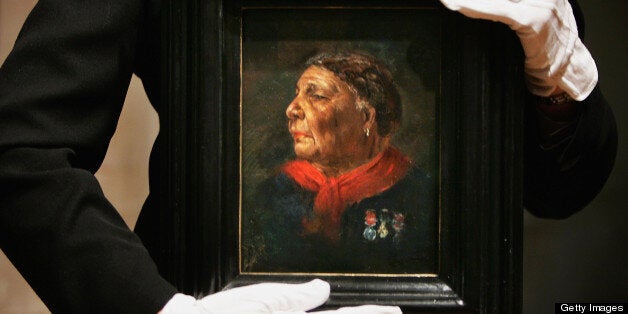 On New Years Eve I was called by BBC's Radio 4 news programme to comment on the Government's plans to drop the great Black Victorian Mary Seacole from the National Curriculum. The Jamaican Mary Seacole became an heroine when she travelled over 4,000 miles to nurse and attend sick British soldiers in the Crimea during the Crimean War. During her life her exploits were revered, by royalty, the military elite and thousands of ordinary citizens. More than 100 years later, tens of thousands of school children view Seacole as a wonderful role model.
During the BBC interview I expressed my disappointment anger with the Government's position that would, in an instant devalue diversity for our children's education. 'The achievements of Mary Seacole,' I argued, 'were valuable not just for Black children, but for all children.' Moreover, I added, 'she is one of the few, if not only Black individual who is not taught through the prism of slavery, colonialism, or the Civil Rights movement, important as they all are.' After a quick catch up with colleagues, we decided to launch an online petition.
What happened next through our Change.org petition was to surprise all of us: Within six weeks we were able fantastically unite a black community. Moreover, through the petitions, social media, and the formal media we found solidarity and support way beyond the race issue. Above all after nearly 40k signatories and news stories in almost every newspaper the Secretary of State for Education Michael Gove pledged to rethink his plans to drop Seacole.
Within a few weeks of the campaign 10k people had signed the petition . We'd clearly caught a rich vein that spoke not only about race equality but also gender equality and the need to have a diverse education of history: A story that both binds and inspires us.
The petition began to take on a life of its own: An open letter was put together directed at the Secretary of State for Education and signed by dignitaries such as Civil Rights Icon Rev Jesse Jackson, and writers Zadie Smith and Andrea Levy. Others organised a Governmental Early Day motion which was signed by 70 MPs. The galvanising force this petition had not only in the black community but far, far wider - the web truly has the power to inspire and enable a new generation of activists and make causes they're fighting for bigger than ever.
A telling aspect of the Change.org petition was the moving comments from parents and teachers alike which accompanied their support. They cared about Seacole, often arguing that her inclusion during a Victorian discussion brought something extraordinary to their classroom debate. We had taken the campaign we had taken what could have been an obscure, marginal campaign and taken it mainstream.
Momentum was on our side. The Mary Seacole memorial fund, who had very early on joined the petition and the campaign, had noticed a threefold interest in their campaign. Deputy Prime Minister Nick Clegg, perhaps noticing the mood in regards this issue weighed in with a boldly statement, ' Mary Seacole will not be removed on my watch.
Then came the news that we'd hoped for but were told by many would never happen: A letter by the Secretary of State for Education Michael Gove:
"Dear Simon, I, like you believe that both Mary Seacole and Olaudah Equiano-our letter to him included the slave abolitionist Equiano, should be on our National Curriculum. They are fantastic role models. In fact, I would argue we need more individuals such as these, not less."
We'd won. Although we knew there were many more battles to confront during the Government's Curriculum debate the power of Change.org and the unifying possibilities of digital people power was a game changer. It showed what could be done with relatively simple tools, including Facebook, twitter, emails and blogs and how that can fit with more traditional forms a media such as newspapers, radio and TV. Together, used smartly they give us the possibility to inspire, unite, and where necessary demand. In our particular case the historical recognition of great individuals: Mary Seacole and Olaudah Equiano.
Our latest campaign is to have Walter Tull, the first Black professional footballer and first Black British Army officer, posthumously awarded the Military Cross, for which he was recommended. http://www.change.org/waltertull