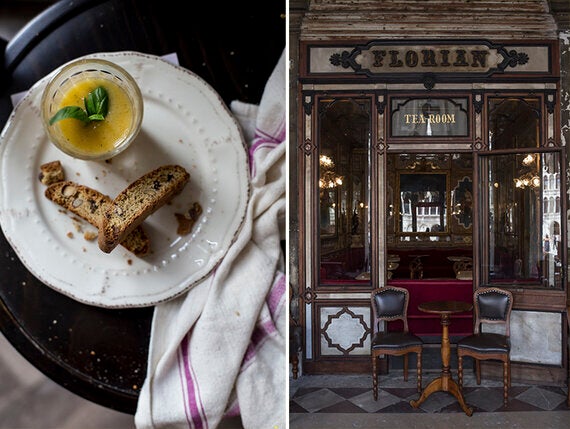 This morning I woke up in Venice. Birds singing in the garden that I look on to from my bedroom window; a gentle breeze blowing through the white linen curtains which screen that same little window. And the sound of the water lapping in the canal that runs just alongside our house. I woke up in Venice yesterday morning too, and the morning before that. But this morning it really sunk in. It felt like home - nostalgically so. And it felt like summer. You see - I grew up in Venice.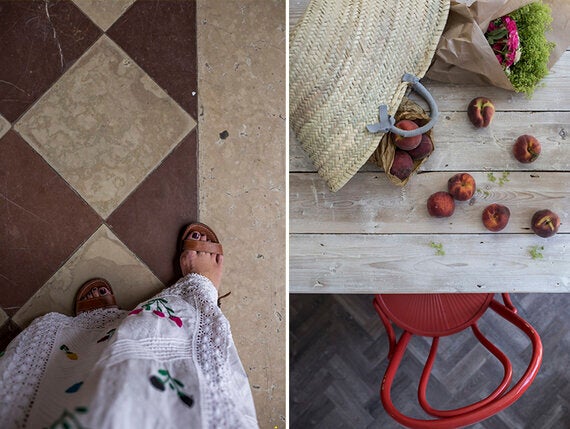 It's a strange thing that 'home' feeling - tricky to pin down and impossible to label. Home is something that you sense, not something that you see. It smells and it tastes. It's in the minutiae, those details imperceptible to others - and so all lifechanging-ly important to you. A plate of pasta cooked with a sugo al pomodoro just so - not any other which way; or the ritual of buying ice cream - gelato alla nocciola - from a specific shop at four in the afternoon - not at any other time of the day.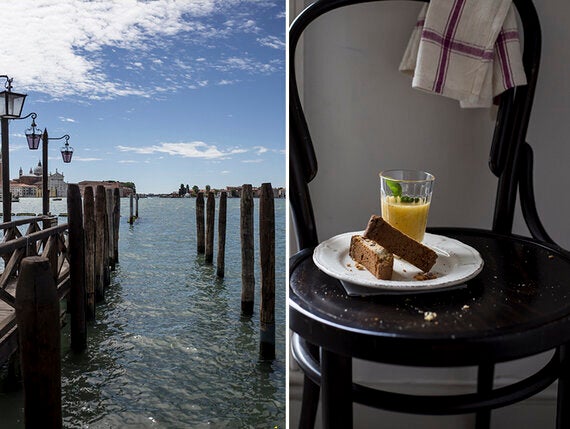 Home is something that you never really outgrow. Not fully - anyway. I'm the first to hold my hand up to that one. You know, I'm a fully fledged grown-up - with my own flat, a mortgage, a dog and a child and everything; but year on year, I migrate back here for the summer. There is something about the place where I grew up that keeps calling me back. Much like Odysseus, I might dally here or there, but Venice is my Ithaca. It's my roots.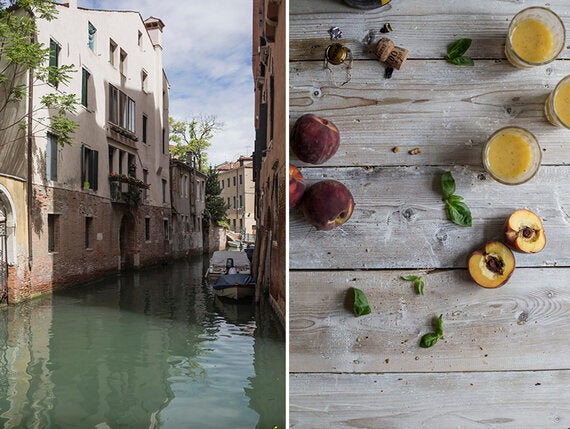 Of course, if we're going to talk 'home', then we need to talk food. It's one of life's great idiosyncrasies that somehow what you eat as a child dictates what you will crave for decades to come. There is nothing - nothing - quite so deeply nostalgic as the food of home.
Venice in the summer tastes like dark chocolate ice cream; plates of vongole cooked in a light white wine sauce with spaghetti doused in grassy olive oil and handfuls of fresh parsley; like moon-shaped slices of yellow melon - sugary sweet, and wrapped in prosciutto - and sage leaves deep fried in a batter as light as air. It's not summer without jugs of homemade peach iced tea, made with fruit picked on the island of Sant' Erasmo - that's where the really good peaches come from; and hot water infused with lemon verbena grown in our garden.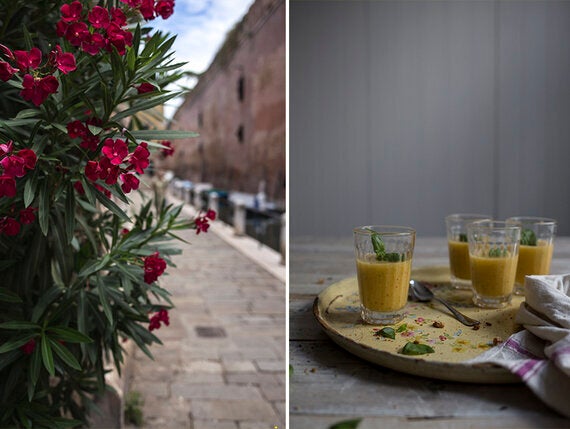 Venetian summer dishes are as plentiful as they are delightful; but sgroppino after dinner is something that I long for all through winter. Sgroppino is sorbet - traditionally lemon - mixed with a dash of vodka and a stream of bubbly prosecco. It's icy cold when the air is hot, sweet and light after a heavy meal. Kind of like a slushy - but dreamily boozy and pleasingly sophisticated. Last night, we made a batch - and drank it in the garden with cantucci biscuits for dipping. I branched out and used a bag of fat ripe peaches for the sorbet and tossed in a handful of fresh, sweet basil leaves from our garden - just for that extra punch.
The result: bellini-esque and utterly sublime.
Peel the peaches, cut out the stones, and roughly chop the fruit. Toss the peach chunks into a blender, pour in the sugar and salt and add the basil leaves. Blend until smooth. Pour the peach mixture into a container, seal and freeze for 3-4 hours until solid. That's your peach sorbet.
To make the sgroppino, spoon the sorbet into the blender, pour in the prosecco and the vodka, then blitz until smooth. Pour into glasses and serve immediately - with dessert biscuits for dipping. You could play with this recipe as you like - make it with different kinds of sorbet: lemon, basil and mint, for example, or try strawberry.