The first year of being a parent is both exhausting and exhilarating, and one thing any new parent needs is rest. But as a Mum, can you ever actually have a break from the monotony of looking after a little one?
If you look at celebrity parents, you would be forgiven for thinking so - sun-kissed, perfectly toned and well coiffed with no dark circles in sight, how does Colleen Rooney, Tamara Ecclestone and co. do it? Well, lots of money, nannies and hired help, that's most probably how!
Ever the optimist, I decided to see if I could copy their holiday style and maybe get some rest in at the same time. Trunki packed, we set off to Miami - a destination popular with many stars, to compile my top ten tips for holidaying like a star...
Have you ever seen Victoria Beckham step off a flight looking disheveled? No, that's because she can afford to fly First class. But if you don't have a spare £10k, then why not cash in your air miles or buy a normal ticket and upgrade online (often cheaper). A shortcut to earning air miles is to join an affiliated credit card company (such as American Express), as they often have promotions offering a high value flying points in return. Also check out Seat Guru in advance, to find the best seat on your flight.
People are surprisingly welcoming of babies on long-haul flights, but as I discovered, even more so when they look cute! It's well worth investing in a comfy, lightweight and adorable outfit for baby when he travels. Following in the footsteps of Liv Tyler and Orlando Bloom, I opted for a onesie from Mini Rodini - their unusual prints are irresistible with a hint of cheeky! (available in Selfridges).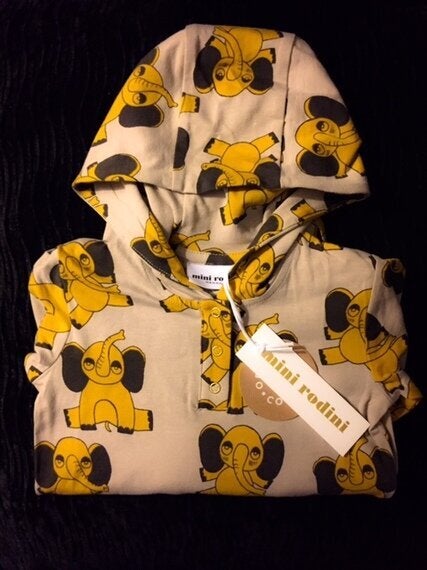 Ok, lets face it, you've sacrificed your body for a child, you have lumps and dimples in new places, and you're not exactly body confident. So it pays to have well-fitted swimwear that makes you feel good. Melissa Odabash, Seafolly and Mara Hoffman all have a celebrity following, for their high quality and well cut cloth. If you can't afford the price tag, Melissa Odabash has a cheaper fusion range at Debenhams.
The rich and famous love decadence, luxury and retreats where they can escape to - so it has to be five-star all the way. Following in the footsteps of J-Lo, Eva Longoria and Frank Sinatra, we headed to The Fontainbleau in Miami for some downtime. With over 10 pools, and 12 family friendly restaurants, I was beginning to feel like a celebrity myself!
No self respecting celebrity Mum takes a bad photo and posts it on Instagram. How do they look so good? Well my friends, let me introduce you to 'The Selfie Stick' so popular in the States, they even had one in my hotel room mini bar! Angle your camera from a high flattering position, strike your pose, use some flattering filters and post using #NoFilter. Obvs!
Ditch the poolside Pina Colada and do like super Mum Gwyneth Paltrow with a morning smoothie - one of the big American food trends in recent years. Anything with Kale or coconut is popular right now, and will give you that healthy glow to complement that tan you've been working on. By day drink ice water with fresh fruit mixed in.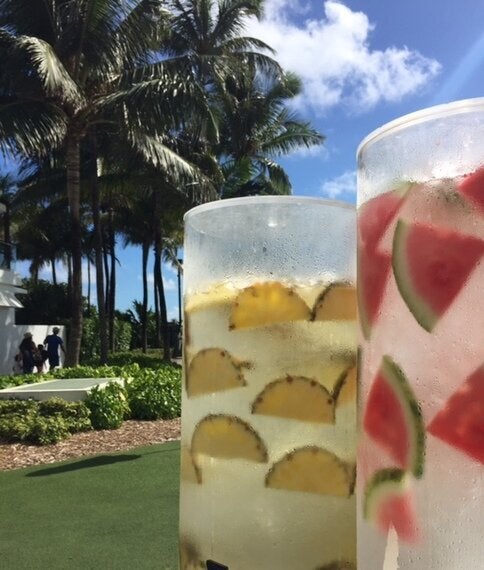 You don't need to be a pro to join in with yoga on holiday. Quite often, hotels (like ours) will have early morning, or late evening classes you can join, with stunning sunset backdrops. Demi Moore, Charlize Theron and Madonna are all converts.
To look effortlessly chic, you need lightweight and stylish gear. The Baby Bjorn carrier is a popular with everyone from Beyonce to Gwen Stefani styling them out. To fly the flag for Britain abroad, the Silver Cross is a great choice of lightweight stroller, alao favored by Kate Middleton and Simon Cowell.
If you want to come back looking rested, then split baby duties with your partner. One of you take the morning shift, the other do the afternoon. Take time to read a book, swim in the ocean or have a massage. Taking time to splish splash with your little one on the beach is also a favourite with Denise Van Outen, Tamara Ecclestone and The Rooney's.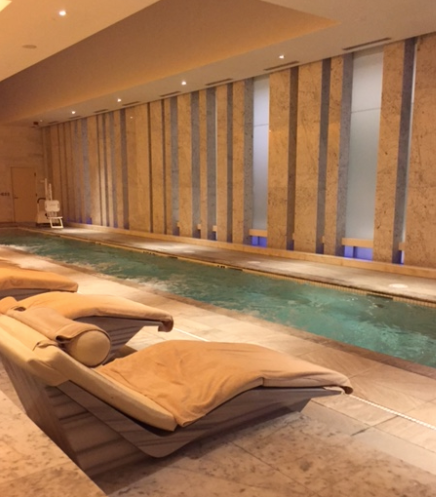 Finally, remember - it's good to go off schedule on holiday. Enjoy the break, don't be tied down to timings, and roll with the rum punches! This is your holiday as much as baby's, so embrace the opportunity to chill and you must just come home looking like Kate Hudson...