It's 1996. I'm five years old and about to go through what will turn out to be one of the single most traumatic experiences of my life - having my chest drain removed just a few days after major surgery to remove part of the cancerous tumour that has taken up residence in the left side of my chest.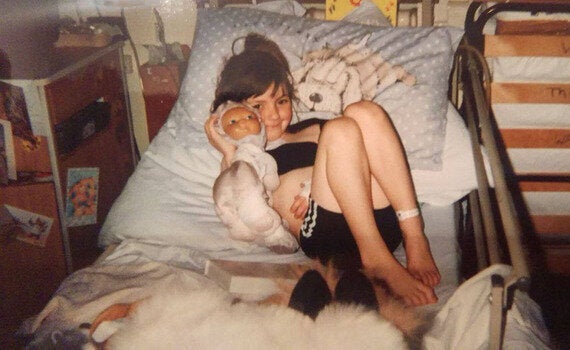 Propped up on pillows on Ward 34 of Bristol Children's Hospital, my little body is crossed with a network of drains, wires and tubes helping me to breathe, but somehow, between the nurses and my parents, they've managed to carefully manoeuvre me into my specifically chosen Sporty Spice crop top and leggings.
The neuroblastoma could weave its way around nerves and anchor itself into my body, but it was not standing in the way of my unwavering dedication to all things Girl Power.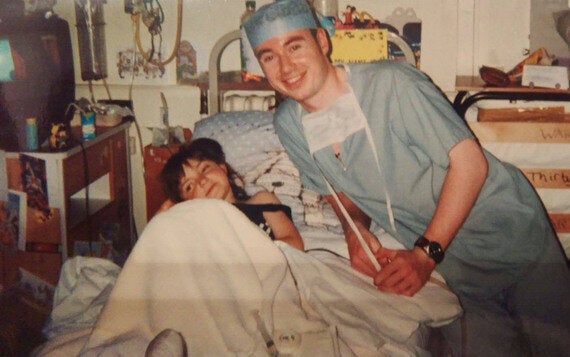 Fast forward 20 years and that sassy little girl has grown into 25-year-old me and while I may have hung up my sporty crop tops, packed away my platform trainers and carefully stored my Union Jack mini dress away in the attic of my dad's house in Devon, it's Girl Power that I still hold responsible for getting me through the last two decades.
That special brand of female solidarity, attitude and confidence has seen me through six brutal sessions of chemotherapy, which saw my waist length hair fall out in clumps.
It's seen me through another major, cutting edge surgery, endless scans and tests, anxiety attacks and hospital visits. It helped me deal with losing both my seven-year-old brother and my mum to different manifestations of the same disease that I'm still fighting today. It's helped me to lead the comparatively normal life of any other 20-something all while navigating through the grey area between being 'ill' and being in the holy grail of remission.
This year I celebrated what I'm calling my 20-year Cancerversary and, with Stand Up To Cancer on the 21st October, I was very kindly invited to celebrate the occasion with a beautiful afternoon tea in the capital to help raise awareness for the joint Cancer Research UK and Channel 4 campaign.
As I tucked into a tiny, pastel pink rose flavoured macaroon, I felt a hand on my shoulder. I turned to see none other than Emma Bunton. Baby Spice herself.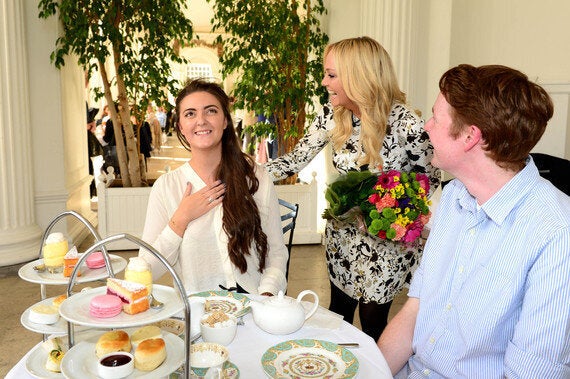 As I attempted to calm my inner fangirl enough to hold a conversation and steadied my hands enough to not spill my tea, I thought back to Ward 34, to that sassy little girl in her Sporty Spice leggings.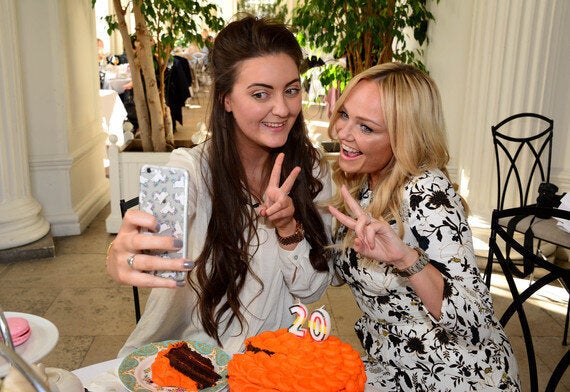 I thought how much I'd love to go back and tell her that though things will be hard - harder than she could ever fathom - things will be ok. One day, she'd not only be alive, but sat chatting to Baby Spice over tea and cake. One day, actual Baby Spice would tell her she is Girl Power personified.
Since my diagnosis, there have been incredible advancements in the field of cancer research, but in the UK alone, one in two people will be diagnosed with cancer in their lifetime. That statistic is terrifying but it also shows just how much more there is that can be done until we have a day when all cancers can be cured.
Now, I may have had the help of a Spice Girl to celebrate my Cancerversary, but there are people all over the country that never got the chance to celebrate theirs at all.
For them, and all of those still fighting, I'm Standing Up To Cancer. Are you?
Sophie is supporting Stand Up To Cancer, a joint national fundraising campaign from Cancer Research UK and Channel 4 to accelerate new cancer treatments to patients and save more lives. To get involved this October and help beat cancer sooner, visit standuptocancer.org.uk