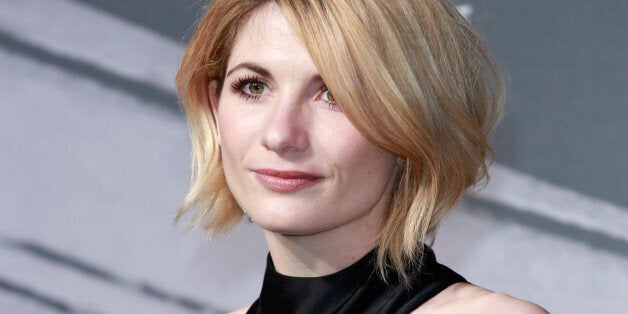 When I found out Jodie Whittaker was the new Dr Who, to say I was excited was an understatement! Not only was I delighted as a committed Whovian, but as a feminist too. Here we had one of the UK's biggest Sci-Fi shows, which is watched by tons of young women finally stepping up to the mark and giving us a female doctor. This appointment means so much to young women and the step towards broadcasting equality. We already saw hints of this with Michelle Gomez and Pearl Mackie's brilliant performances on the show, but with Jodie now on-board, another step is complete.
First off, we have the fact that here we have a woman portraying such an iconic character and showing girls that they can be whoever they want to be (even if a Time Lord is a bit of a stretch!). The latest edition of Girlguiding UK's Girls' Attitudes Survey found that 33% of 7-10-year-old girls said that they wanted to, "make sure girls and women are shown doing everything boys and men do on TV". This shows how important it is for women and men to have equal roles on Television as this equality means that girls and young women don't feel like they're being held back. By casting Jodie Whittaker, the BBC have introduced a much-needed positive female role-model into the media, who isn't just a pretty add-on for a TV show, but a strong, intelligent and powerful force.
Another reason why Jodie Whittaker's casting means so much to girls and young women is partly due to its Sci-Fi genre. When I was younger that show inspired me and my friends to learn more about the stars and solar system. This means that a whole generation of young girls are potentially being inspired in the same way which can lead to a fascination with the STEM subjects and this is super-important. The reason is that women are very under-represented in the STEM sphere and part of the problem with this stems from when they are young girls. The Girls' Attitudes Survey stated that, in terms of the STEM subjects, 52% of 11-21-year-old girls believe these subjects have the image of being "more for boys". Jodie's casting could now help, in a small way to making science and therefore STEM subjects more attractive to young women.
To conclude, Jodie Whittaker's casting can be described in three words: this is awesome! We now have another strong and intelligent female role model in the show who could go on to inspire a generation of girls. One last thing, some of the pioneers which made Dr Who happen way back in the 60s were female, with Delia Derbyshire making the show's iconic theme tune and I think they would be pleased to see Jodie stepping up to take the Tardis in this day and age. Annoyingly we won't get to see Jodie step into the Tardis until Christmas, but I can't wait. My best wishes to her in the role.