According to Crisis, Government statistics show 2,714 people slept rough in England on any one night during 2014 - a 55 per cent rise on 2010.
Local agencies report 6,508 people slept rough in London alone throughout 2013/14 - A 77 per cent rise on 2010 (This has more than doubled over six years)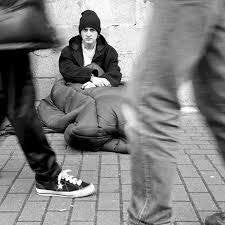 When I return back from work, my mum informs me she suspects a rough sleeper in the cemetery across the way from our house and spotted him this morning at 5:30am wearing a hi viz jacket. Whilst at my parents, my mum shouts up that she has seen him again, going back into the cemetery and not coming out. I am compelled to help. Knowing the images I witnessed seeing people living on the streets in London to be too true. As I gather food and drink to take over the cemetery I have thoughts in my mind, 'what if he attacks me, what if I never come out of the cemetery' then part of me speaks 'what if I help someone who needs an act of kindnesses'.
As I approach the door where I suspect him to be, I look inside the building and notice bedding on the floor with trainers and an unopened can of fizzy drink. I knock on the door and shout through 'I do not mean harm and here to help you, I have food and will leave here for you' I knock on the door again and there is no answer. I begin to walk away as I do I turn round and see a small thin framed figure of a young man standing at the window looking at me. I mouth to him 'are you ok?' no answer. I walk back to the door I knocked and say 'I am here to help'. He opens the door, his eyes are red blood shot, then he speaks 'my name is Matt I have been sleeping here' I notice as he speaks he is shaking. I put my hands up and say 'I am here to help you, I do not mean any harm'. Matt offers his hand to shake mine and I shake his. I pick up the bag of food and hand it to him, his eyes well up with tears. I approach him more and say 'how did you end up here' He tells me his story of a bad break-up and how he has tried to ask the council for help since November 2014, it is now May 2015. Matt has been sleeping rough for 6 months. Occasional sleeping in shelters for the winter season and then being removed because the shelter closes after 3 months. He tells me he works as a builder and jokes he builds houses but does not have one of his own. I tell Matt I admire his sense of humour and his reply is 'well it is either that or cry'. I try my hardest not to well up too.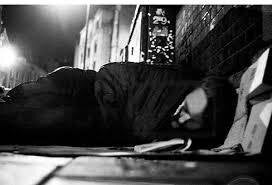 I ask Matt how can I help and he does not know. I say 'do you have any clean clothes for work?' he says no so I offer to take his dirty ones from him. I tell him that this place is checked and he might get caught sleeping here. Matt becomes worried as he does not want to be arrested as he will lose his job.
The building Matt had been staying in was once occupied by an elderly man and his wife before they both went in a home. My parents were friends of theirs. They asked the council what was happening with the empty building and the council had no knowledge of the ownership of the property. There are no records on who actually owns the building itself and is left empty, has been for a year since the elderly man was last to move out.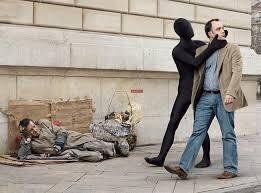 As I take Matt's bag of clothes over to home, Matt shuts the door behind me as I walk away. Whilst in home, looking out of the window telling mum what Matt spoke about, I notice him walking down the street away from the cemetery. I run out of the house and across to him asking where he was going. He said he was scared and wanted to get away as he did not want to be arrested, so I offered him a cup of tea and a place to sit down in home whilst we sort his washing out. I told him again I was here to help him and I will try and find a place for him to sleep tonight. I can tell Matt is nervous as he walks with me, in honesty, I am too.
We walk in my parents' home, mum is gathering clothes for him and already made him several sandwiches and a hot flask of water for soup and porridge. Matt sits on the sofa and our eagerly friendly dogs are there to greet him shimmering up for a cuddle. Matt says 'it has been ages since I was in a home'. I go and make him a cup of tea and tell him to relax whilst we try and help.
I ask Matt where has he tried already and he lists the homeless charities and says he has been to the council every day since November 2014. He explains because he is 29 years old, single and with a job the council cannot offer him a place to stay, all they offer him is a list of private landlord numbers. Matt explains he has called every landlord he has been told and each landlord has full properties with tenants.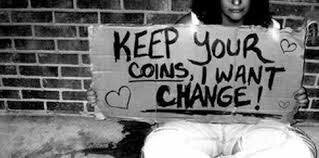 I start to google 'homeless shelters' in my area and come up against blocks. The places are either closed, only open certain times in the day (by this time it is 6:30pm) not many places have out of hours numbers. I call the number on the website anyway hoping the closing times are wrong.
I call social services as the website says 'older people' my details are taken by an adviser who says 'I will pass your details onto the team and they will call you back in half an hour' my reply is, why can I not speak to them now? I am told I am in a queue of people. I try a homeless charity who informs me they are in a meeting at the moment, I tell them it is urgent as there is a person homeless who needs their help, the phone is put down on me.
I call several other homeless charities, leave messages on out of hours numbers that are available. I get call backs, same questions being asked 'how old is this man' I reply 29 years old. I get the same no response from almost every charity bar a few who Matt already has his name down on their waiting list for accommodation. He is advised by most to travel to another town to get help. Matt tells me he has done this, by foot as he cannot afford bus fare and he is told, upon arrival, that because he has no ties to the other town, the homeless shelters cannot help him. Even in Matt's home town he is also turned away. This led him to sleep rough for 6 months in-between sleeping in shelters only open for the winter season.
A guy calls me back from the out of hours council office and he is beside himself as he cannot help Matt as he is not classed, in their criteria, as a priority. I am told Matt is not vulnerable enough. I argue that of course he is vulnerable he is sleeping on the streets, how vulnerable can you be? The reply I get from the council out of hours is 'I wish I could help, I really do, I just have nowhere for him to go'. I sense in his voice he is upset that he cannot help and again because of Matt's age there is no where he can advise me I can get help for Matt at this time of the evening. I put the phone down in frustration and disbelief. This is a human being asking for his basic human right of shelter. Matt works and pays tax yet the money he is paying is going to a place that cannot help him.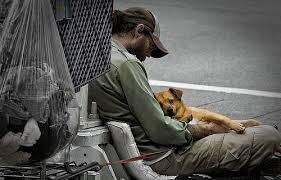 The council have also advised Matt to look out for properties on the council website, Matt has no internet and asks the council how could he do this? No help is given. Matt came out of prison in November 2014 after a minor offence which he served 4 months of an 8 month sentence. Upon leaving prison he has no home to go to. He tells me he has no probation officer as he only served 4 months and offenders who serve more than 12 months get a probation officer to help the offender find accommodation. Matt informs me he met people in prison who have re-offended just to get a place to live - prison.
I ask Matt does he want a shower and the clean clothes are in this bag (I hand it to him) and tell him there is spare towels in the bathroom. I walk him up the stairs and show him how the shower works, hand him a spare toothbrush and tell him to help himself to shampoo. As I leave Matt to it, I continue my search trying to find him a bed for the night. Receiving a call back from Social Services warning me not to help a homeless person and do not allow him in the house, I reply why? Do you know him to be dangerous or something? Her reply is well you never know. I inform her that instead of judging people she might just want to take that mask off and actually help someone who is in need. She says she wishes she could but Matt is not 'old enough' to be given help from social services. I tell her the website says 'older people and not specified age' she says it means elderly. I tell her that it needs to be clear and I ask her where can I get help for him and she gives me an advice line number to call, I tell her the number is useless this time of the evening and accommodation is needed now. She offers her apologies and tells me she has no other way of helping me.
I start to receive calls in from messages I have left, I used social media to ask friends for help which come in quick. Friends offering me support and advice about calling charities that have already been tried. Overwhelmed by them. The charities calling me all telling me the same thing 'Sorry due to his age he is too old for us to help, the cut-off point is 25 years old'. So I discover that from charities there is no help if you are 26 and older and no help from social services because Matt is not old enough. I am advised by charities to tell Matt he should go to the bank and ask for a loan for his bond for a flat, I say he has no fixed address for anything like that. Matt also is not classed as vulnerable enough to receive the council help. So what now? There is no help in an emergency after 6pm for someone who needs somewhere to sleep.
My brother appears home and offers help in the way of a tent and sleeping bag. Matt tells us how he had bought 2 tents previously and they have been burnt down by children in the area.
With all the efforts I am making to find Matt a place to sleep tonight, the chances are getting thinner and thinner, like Matt has gotten from not eating.
3 and a half hours searching for a shelter for Matt and there is no help, the council cannot help as Matt is dubbed not vulnerable enough , social services, homeless charities cannot either due to Matt's age, clear age discrimination.
Systems set up by the councils, charities and shelters to help individuals who are homeless is broken. Tonight I had to drop Matt in a location with a tent, sleeping bag, clean clothes and food. Tonight he is sleeping rough again. At 5:30am he will go to work and tell his boss he is homeless and needs his help, praying he does not lose his job. Matt is scared to do this in his words though 'you have to keep going'.