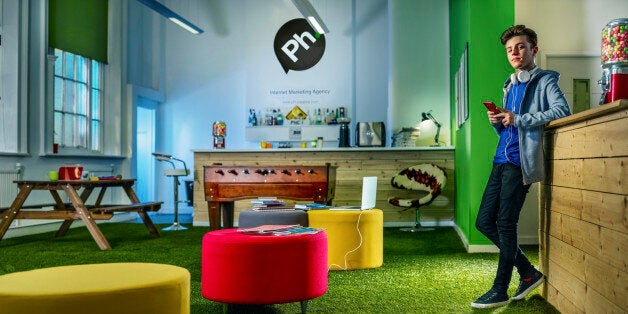 Apprenticeships - you probably have your own opinion on them, am I right? Before you read this blog, think to yourself, what are they? Who are they for? And are they even worth it? I'll ask you again at the end!
So, my apprenticeship story has been nothing short of a whirl-wind! I've had so many amazing experiences, learnt so many new things and forged friends I'll have for life. I'm going to start from the very beginning, where it all began just a year ago...
In June 2015 I left school with the plan of going to college, and then on to university, like most other people our age, right? Little did I know something life changing was around the corner.
July came around pretty quick and it is here where I applied for my digital marketing apprenticeship, it went a little like this - I applied on the Monday, attended the interview on Wednesday and got selected and then started work on the Monday - all in a week's work!
The 3rd of August was my first working day and I was terrified! I had never worked before, I didn't know much about digital marketing nor did I have a clue what a CRM system was (digital jargon)!
Fast forward to January 2016 and I was getting on great - working, learning and earning as they say! This is the month one email would give me an experience I'd never, ever forget - Get in Go Far. This email came from the government and it asked whether I'd like to take part in a government advertising campaign - of course I said yes!
As the months went on, I'd had numerous photo shoots, filming days and flat out unforgettable experiences. I met many friends I'll keep for life, these are the other guys starring in campaign - we stayed in hotels together, got to hang out together and so much more.
The filming days were such an experience, and trust me when I say this; it's not easy being a film star! The long days, standing on your feet all day, are hard work, but it was all for a good cause.
Apprenticeships don't always receive the best reviews, and I often wonder why. They give you real life work experience, a real qualification and a real wage - none of it is 'fake'. These videos are great for answering some of your fears.
My apprenticeship was an advanced apprenticeship which lasted 12 months and I finished in July 2016 - successfully completing it! Now, I am much more work ready and qualified for my role compared to my friends in college - and it is such an achievement I am proud of. I am now attending interviews for my next step in my career, and every single employer comments on how impressed they are at my apprenticeship.
Digital marketing apprenticeships are unique in the way they are relatively new - less than five years old! This is now the case, there are so many new roles out there, you'd be surprised. I'd recommend checking them all out on Get in Go Far.
So, that's my story, sort of - if I had more time there would be a lot to add, trust me! But I hope it's given you a flavour of how exciting an apprenticeship can be. Those questions I asked you at the beginning, ask yourself again - are your answers different?
Related