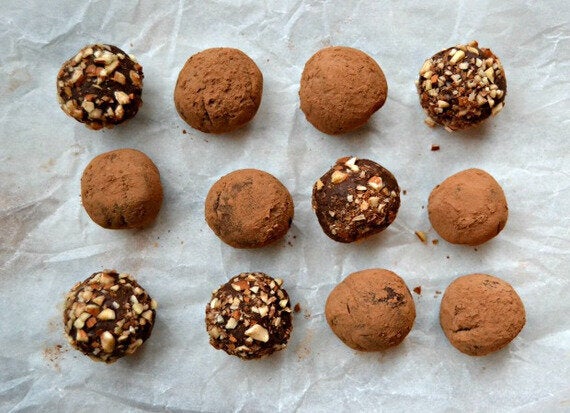 With Valentine's Day just around the corner, I can think of no better gift than sharing the gift of food. Especially when it's of the chocolate variety. After all isn't the way to one's heart through the stomach?
There's something in taking the time and effort to produce a gift for someone that we have made ourselves. May I also point out that it's perfectly acceptable to not need a holiday to make these? I encourage you to make them anyway. And it doesn't need to be for anyone else except you!
We are all far too occupied with the "busy-ness' of life and often don't take time out for ourselves. However it is vital that we look to do so for the sake of our sanity and health. It makes a big difference to our overall frame of mind when we carve out time specifically just for ourselves. Self-care is more important than ever these days and creating a nourishing dessert for you this Valentine's Day is a great place to start.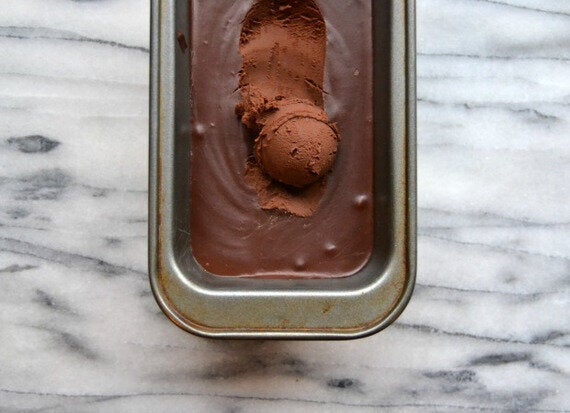 These chocolate truffles require fewer than five ingredients to put together and take very little time to prepare. You can make these simply plain as they are without adding anything to them or chop up various ingredients to roll them in to give a bit more texture. I added almonds and extra sea salt to some and cacao powder and cinnamon to others. Play with them, add the flavours that you like, and spread the love!
1 tin of coconut milk (full fat, refrigerate overnight to make it easier to separate the cream)
2 ¼ cups dark chocolate minimum 70%, chopped (approx. 300g)
Pinch of Himalayan pink salt
Optional: 3 tbsp. finely chopped almonds, ¼ tsp. cinnamon, black pepper, or chilli for different flavours, 1 tbsp. cacao powder, ¼ tsp. sea salt to roll the truffles in
1. Scrape out the separated coconut cream from the tin and add to a saucepan on gentle heat on the stove.
2. While the coconut cream is heating, finely chop the chocolate and add to a large heatproof bowl.
3. Once warmed, remove the coconut cream from the heat, add the vanilla and pink salt, then pour over the chopped chocolate.
4. Whisk everything together until smooth. If you're adding any extras to the mix, do this now before setting in the fridge for 2 hours or until firm.
5. Remove from the fridge and using a spoon, scoop out the chocolate and form into balls. Roll in your desired toppings and keep in the fridge until ready to enjoy!