The Rugby World cup, it's nearly here. It's going to be huge, the eyes of the world on England. Players of all nationalities arriving on the UK to play the sport they love, watched by loyal fans, national pride at stake.
But there's another Rugby World Cup about to kick off, this is the one without the big sponsors and famous names but for the players and fans it's no less important.
The first ever Mixed Ability Rugby World Tournament (MARWT) opens in Bradford on Monday 17th August. Teams from 10 nations will arrive, bringing over 300 players all ready to play full contact rugby and win glory for their team.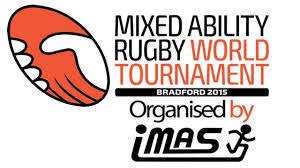 And the difference with this Tournament? Every team includes players with learning and physical disabilities, on an equal footing with their non-disabled team mates, playing a game they all love.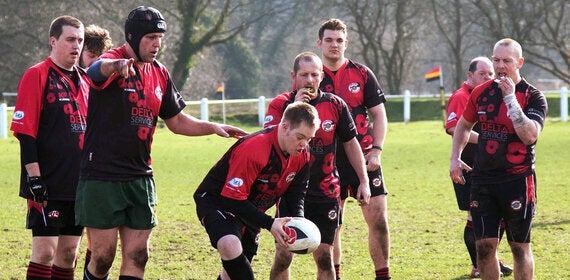 You have probably never heard of Mixed Ability Rugby, but there is a rich history of players of all abilities being included in the game, especially in Wales, where Rugby is more religion than sport . The Llanelli Warriors have been playing Mixed Ability Rugby for over 18 years , their success and longevity driven by the determination and enthusiasm of club chair, Gwilym Lewis.
For Gwilym it's simple - it's for the love of rugby. It's an opportunity for young men to participate at the same level as their friends and family in the welsh national sport. The benefits are huge, not just in terms of self esteem, confidence and the respect for other that comes from sportsmanship but also fitness and stamina.
Llanelli Warriors have been leading the way in helping other clubs to set up a Mixed Ability team, paving the way for the MAWRT next week, their vision is that it becomes the norm that every rugby club has their own mixed ability team in the same way that they have a womens and junior team.
In the meantime the focus of all the players descending on Bradford next week is to show the world that their disability is not a barrier to fully engaging in club rugby, and hopefully bring back some silverware for the club trophy cabinet.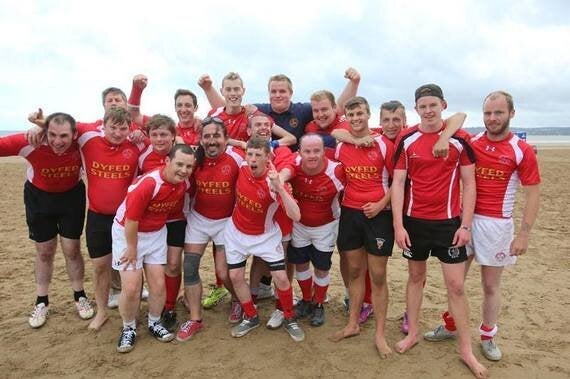 The Mixed Ability Rugby World Tournament will take place in Bradford between 17th - 21st August. Organised by International Mixed Ability Sports (IMAS), it is hosted by the Bradford & Bingley Bumbles. For more information on where to watch matches or how to get involved go to http://www.mixedabilitysports.org/
Related