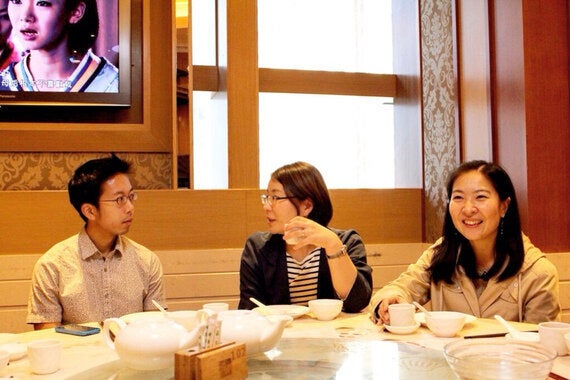 China is the world's second largest economy with an ever increasing influence on global affairs. This offers an unparalleled opportunity to British educational establishments. Whether they be schools, colleges or universities.
Growth in China has slowed during 2015 but is still is more than double that of the USA or UK which together head the league tables of economic growth in the west.
Many British people are under the misconception that Britain is a minnow on the world stage but this is simply not the case.
To put things into perspective Britain's economy is currently larger than that of either Russia or India and shows why China is courting the UK so actively.
Some reports indicate that The UK has just overtaken France to become the world's fifth largest economy, although in fairness the two are neck and neck!
Relations between China and The United Kingdom is at an all time high with Xi Ping the Chinese president recently seen drinking beer in a traditional British Pub with Prime Minister David Cameron.
Whilst China is famed for its manufacturing capability it is also lagging behind in innovation. For a nation that gave the world gunpowder that isn't something to be proud of!
Innovation is the only thing that will sustain China's growth at levels now seen.
China has a growing patent registration system but still suffers from many of its companies making products innovated elsewhere.
The government of Xi Ping recognises the need for innovation within China and is seeking ever greater alliances with British Universities. It is those universities which develop courses relevant to Chinese students, that will attract them to their campuses.
As innovation becomes a boiling hot topic in China between now and 2020 there is an unparalleled opportunity for UK Universities to capture some of these affluent and focused students.
Chinese students bring much to the cities where these universities are located. In my experience they are very law abiding and polite. Being otherwise would bring shame on their families and country which they aren't generally prepared to do.
Equally they are very focused, which often results in good exam results, which in turn enhances the CV of the university at which they studied.
Developing relevant courses which attract these students is the key to developing our university offer and obtaining much needed finance from the fees they pay which then enable our own students to go to university. The money has to come from somewhere!
Foreign student fees are essential to the continued financial well-being of UK Universities so attracting Chinese and South East Asian Students is essential.
Innovation and developing courses that are in line with South East Asian aspirations is vitally important.
China currently lags behind the developed world in innovation. Between now and 2030 this will change and I expect China to be a leader in innovation by that date.
Essentially the word innovation means the translation of an idea into a good or service for which a customer will pay. To be truly considered an innovation it must be able to be developed economically and be able to be replicated.
Dyson products are generally considered innovative.
China is good at manufacturing products but not so good at discovering or creating them. This wasn't always the case.
The Chinese government recognises the need for more of this type of innovation and our universities are well placed to attract students who want to study innovation as well as the English language, Ignoring this growing and state sponsored requirement would be a catastrophic mistake.
Universities along the M4 motorway west of London are particularly well placed to take advantage of this pressing need. The western powerhouse region as it is becoming known is a corridor stretching from Swindon in the east to Swansea in the west. A route of approximately 120 miles but one which is easy to navigate and which has many great UK universities along the way. It is well served by intercity trains too.
Places like The University of West of England where currently 30,000 plus students study on a wonderful campus which boasts a brand new business school due to open in 2017 are prime targets for Chinese students.
The University of South Wales is another modern university growing in reputation. Based in Newport a city of 140,000 people and which hosted the Ryder Cup in 2012 and The NATO Conference in 2014, USW is well placed to grow exponentially.
Newport itself is at the heart of the western powerhouse region, laying as it does almost midway between Swindon and Swansea.
With a state of the art student village about to be built in the city centre and with a new £250m shopping mall which opened in November 2015 it is becoming an attractive place for students to locate. Just up the road is the lovely market town of Monmouth where in my opinion the shops will soon be benefitting from more Chinese and other East Asian students buying gifts to send home to their families in the Far East.
Already you can hear the sound of Chinese voices in its coffee shops.
Who knows, maybe a Chinese student currently studying at Cardiff, Newport, Bristol, or Bath will one day succeed Xi Ping as president of China.
In a global economy, closer ties with other nations are essential. UK Universities have an unrivalled opportunity to become central to that opportunity by creating ever more relevant courses.