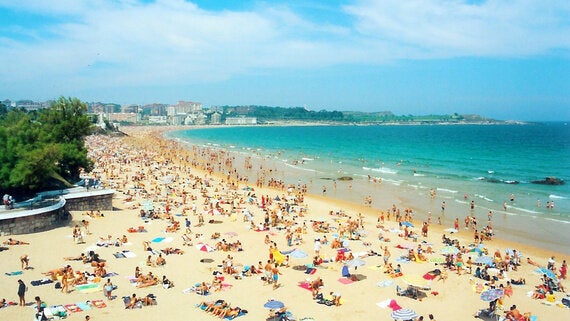 Spain has long been among the most popular locations for British home buyers, with easy transport links, a great climate and a unique laid-back lifestyle among its main attractions. In the region of 170,000 Brits own a home in Spain, and now could be a good time to join them.
It's no secret that the Spanish property market has had some problems in recent years, but it's now turned the corner, and there are still some great property deals to be had, whether you're buying a holiday home or an investment property.
Buying a home can be a complicated process, whether in the UK or abroad, so you should make sure you do plenty of research before jumping in. By using these five top tips as a starting point, you can maximise your chances of finding your ideal home in the sun.
After years of falling, prices in Spain have begun to stabilise. Homes are still considerably cheaper than they were back in 2007, so those who do their research can grab a bargain on a property in Spain. There's good news too for buyers who are looking to invest, as rental yields are now back on the up after a tough few years.
If you are buying a second home to rent out, you'll need to look in to the laws for your area, as some parts of Spain apply stricter criteria for holiday lets than others.
Do your research in person
The Spanish system encourages overseas buyers, and it's possible to buy a home without already being a resident. As with any home purchase, however, there can be pitfalls, so don't rush in. Travel over and spend some time viewing properties in person, and don't cut corners or allow yourself to be easily convinced by sales tactics.
As with in the UK, there are additional costs to consider when buying a home. These can vary, but as a general rule, you should budget for an extra 12-14% of the purchase price. If you're planning to buy a holiday home or retire in Spain, you could automatically be eligible for a residency visa if you spend over EUR 500,000.
Decide whether to use an estate agent
Using a local estate agent can increase your chances of finding the right property, as the benefit of local knowledge can not be underestimated. Many estate agents in Spain are bi-lingual and are well versed in dealing with overseas buyers. There are some unscrupulous agents out there, so exercise caution throughout the process and never pay any money up front.
Consider whether to buy off-plan
You should carefully research any property purchase, but this is particularly the case if you're considering buying a new home. Some of the worst horror stories during the financial downturn involved homes that were bought before they were completed.
As a starting point, check the company and project are officially registered and ensure that the project has planning permission. Crucially, demand proof of insurance that you're money will be refunded if the project isn't completed.
Related