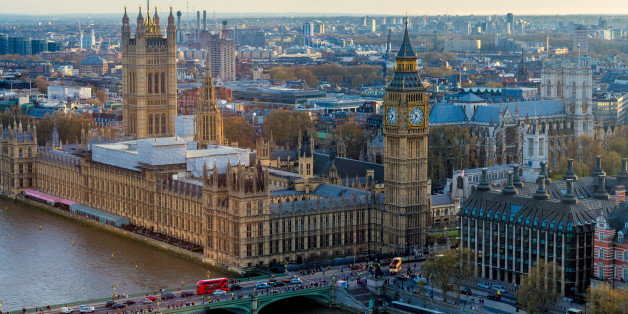 DaLiu via Getty Images
Speaking out on Universal Credit is the right thing to do in a difficult environment. The principles of Universal Credit are correct and have been supported by both Conservative and Labour parties for many years. The current system has to be replaced, as it does not work and is incredibly confusing. If you work over 16 hours in a week, you lose your benefits, but with Universal Credit you would not - you will actually be better off.
Why am I campaigning then? There are two major issues undermining the effectiveness of Universal Credit.
The first is simply an issues of fairness, it is not fair that people have to wait six weeks for their first payment. We can all accept people are paid in arrears in work, but they are paid every month. The Secretary of State must reduce the waiting time from six weeks down to four weeks. I accept, there is a lot of help available and advance payments of up to 50% on the first day you apply, however it is difficult to swallow why you have to wait six weeks, when most people are paid monthly.
The second issue is the taper rate - this determines how quickly people lose their benefits as they increase their hours at work. The taper rate on Universal Credit is 63 pence in the pound. This is an outrageous tax rate of 63% on net earnings for some on the lowest incomes. The Chancellor needs to look at this again in the Budget, as it simply cannot be justified. It is a barrier to encouraging people to work more hours, as they only keep a few pennies for every extra pound they earn.
I do not have a fancy turn of phrase, a way with words or an endearing eccentricity, but I have authenticity.
When George Osborne was Chancellor, I stood up and fought against him for the 3.5million working families who would have lost their Tax Credits and I won. I was not alone, I had the support of a massive coalition of voices in the country and the Conservative Parliamentary Party. I also stood up and fought Philip Hammond when he tried to increase National Insurance contributions on the self-employed. Again, I won because of the support in the country and Conservative Parliamentary Party. I am a pragmatist, most of my colleagues are pragmatists, the public are pragmatists and we have an inherent sense of fairness. Yes it may make sense on a spreadsheet, but the impact on families also has to make sense and any policy should have fairness at its heart. Fairness to both the taxpayer and those being affected.
The Conservative Party must focus relentlessly on building a fairer society, where anyone can become anything they aspire too, if they work hard. It should not matter, where you are from, who you know or where you live, opportunities and access to outstanding public services should be open to all. We must set out very clearly what we have actually done to help this British dream come true. Myself, my colleagues and the public want to see results and help each other overcome the challenges facing us.
These challenges are not easy to understand and the era of one size fits all solution is over. They are often intergenerational, geographic or social in nature and new voices from the new generation of Members of Parliament have an opportunity to capture our imagination. Seventy percent of Conservative MPs has been elected since 2010 and we are hungry to build a fairer society that works for local people on a day-to-day basis.
Stephen McPartland is the Conservative MP for Stevenage