Are you one of those desperate to lose weight but finding out that diet fads just don't work for you?
Well if that is the case I strongly urge you to strengthen your motivation and get your head in the right place so you can increase your will power. I remember being a fatty myself and like many of you out there I tried every diet in the cookbook, only to find I soon got bored and caved in. Yes, it really is about mind over platter and to do that you need to significantly increase your motivation. Forget all the cheesy motivational advice that's out there such as giving yourself a clap for losing a pound in a week ; let's face it, you could have lost that going to the loo. Instead try out something a bit different.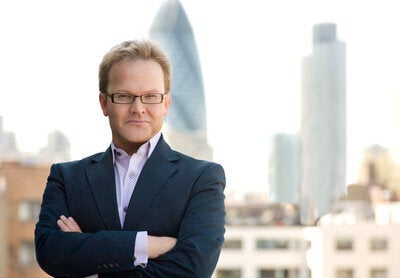 Here are my favourite top ten weight loss motivators to help you on your way.
1. Create Photograph Phobia
We all have one of those photos that we just hate don't we? But the good news is that you can actually use this to motivate yourself away from returning to a life of fat. So what you need to do is search out the dreaded fat photograph that you have hidden away and become too ashamed to show to anyone. Look at it daily and let it motivate you away from eating too much junk food and drinking too much booze. Yes, the photo probably fills you with dread but it will actually help you to stay on track.
2. Use Obese Observation
As you walk around town take a good look at the habits of fat people. You have probably noticed how so many of them binge out in public and often eat as though its the last supper. Of course don't judge the person. Instead judge their eating habits and let this motivate you to eat less, eat better, and move more.
3. See Scenes of Sex
Close your eyes and imagine yourself having some sensual passion! As you imagine it, let it spur you on to exercise your body so that the bedroom can also begin to see you looking slimmer and getting back on top of your weight.
4. Talk Tough
There's nothing wrong with being a bit hard on yourself from time to time. As soon as you find yourself tempted to eat too much junk or can't be bothered to do some exercise, have a tough conversation with yourself. Don't be airy fairy. Instead tell yourself to get a grip, sort it out, and stop letting the sofa feed your backside. Excuses the absolute poison of weight loss so ditch every one of them. Remember, being soft on yourself will just mean you stay fat and nothing will change.
5. Put Fat in Your Face
Ok so many fat people dread the thought of having a mirror in the house. Instead place lots of mirrors in the home so that you cannot escape the reality of what you look like. As you look at yourself let what you see in those mirrors motivate you to stay on course, and as you shrink your body smile and be proud as you look at your new reflection. Denial is boomed so start fighting the fat you see.
6. Become a Fabulous Flirt
There is nothing wrong with getting some attention to boost your confidence, so as your weight drops become a little more flirtatious. You don't have to make it full on. Just start smiling more at those who take your fancy, and be confident to engage in conversation no matter how deep it is. Walk tall and give out the signs that you are hot. Let this attention motivate you to stay on course.
7. Listen to The One Line Moaners
Deliberately listen to the drains who use the one liners about their weight such as 'I am being naughty' or 'It's such an uphill struggle'. As you listen to them moaning away be cynical about their negative attitude, then smile and move on knowing that you are not on their fat moaning train.
8. Handle Your Love Handles
As soon as you get up in a morning head to the shower and grab hold of your love handles. Mentally tell them that they will be melting today and better enjoy their life whilst it lasts because they are shrinking day after day.
9. Sharpen Your Tongue
We all know that there are the demons who try to stamp on your weight loss goal. So come on give yourself permission to be more assertive. If your family of friends (including a partner) try to sabotage your weight loss, then tell them straight what you think and expect. That way you will set the boundaries and they will know to cut it out. If a partner continues to put you down, and feed you up, then you really have to question if they are right for you.
10. Celebrate in Style Every Month
As you make the effort you definitely deserve to treat yourself. Oh forget tiny reward and instead go BIG! If this also involves you having a few drinks and getting slightly tipsy good on you! You know how to get back on track after a night on the tiles so get out there and enjoy yourself!