As I sat on the train this week reading a number of magazines I reflected on my years of working as a weight loss expert. Looking out of the window at the gorgeous countryside I reflected upon how many therapists, coaches and motivators I had met, and just how many were completely forgettable. I do often wonder why people train to be a therapist or coach and if I am totally honest I wouldn't pay most of them in washers. Many are dull, uninspiring, and appear to have read the books but unable to apply it in practice. Thinking about it, it really is a bit scary knowing that someone looking for support could indeed visit someone they perceive to be a source of inspiration, only to find that to say they are wooden would be unfair to trees. So many are out there are claiming to be a hypnotherapist, confidence coach, life coach, success coach, even a law of attraction coach. Yes we are flooded with them! But you are advised to dig a little deeper as the so called experts throw themselves into your face claiming they can change your life.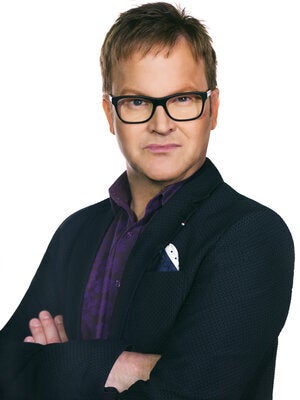 Don't get me wrong there are many out there that can support you to achieve your goals, but be very sensitive to the clap trap that is often spouted without substance. If you are looking for support then consider the following:
1. What hard evidence can the coach, therapist or motivator offer you for the results they have achieved. Ignore the flannel and the rhetoric and ask for proof.
2. Do they look dull? If so they probably are. Furthermore it may mean that they won't offer you an ounce of motivation and you will waste your money.
3. Are they spouting text book theory? If so then do a runner because you will probably fall asleep if you attend a session with them. You need those that can-do as opposed to the theorists.
4. What do they charge? If they are cheap then the process you will experience will probably reflect it. Remember, you get what you pay for.
5. Do they appear desperate? As you talk with them, if they can fit you in the following day it may mean they are more desperate for your money rather than helping you to achieve your result.
So how can you spot a good one? What makes an inspiring coach, therapist or motivator? Well let me share with you some of those I have come across who demonstrate the kind of traits you should be looking out for:
Glenn Harrold - Hypnotherapist
I have never met Glenn Harrold but he displays evidence of huge success, and has developed numerous products and been featured by the media. As I see the evidence, I can conclude that he is a go-getter and a man that gets results. What adds to my confidence is that after researching him online, I find he has been established for years so he must be good.
Anna Taylor - Angel Therapist
With the ever growing range of therapy types, I have followed this lady for a number of years. Not understanding Angel Therapy I researched her work and found she had a unique story to tell of her own, which I found massively inspiring. On top of offering consultations she is a singer song writer which reinforces my confidence in her talent. But what's more is she boasts over 100,000 fans on Facebook. Evidence and her profile say it all.
Tracy Mason - Hypnotherapist & Business Coach
I have followed Tracy Mason's work and progress for many years. What shouts 'this one is a good un' is her personal story. A single parent she left her job and was personally thousands of pounds in debt. Through hard work, determination, and a pedigree for achieving results she cleared the debt and now runs a thriving practice. What I can conclude is that she is results hungry, something that is essential if I want to achieve a result.
Brad Burton - Motivational Expert
Having never met this guy I manage to speak to him. I am mega inspired! He delivers motivational talks to some of the UK's top companies, plus he is a published author. However what further inspires me is that he has a rags to riches story to tell, and reels off achievement after achievement including the growth of his 4Network business. I want to punch the air! Yes I conclude this guy can motivate because he has evidence of success.
Claire Mitchell - Business Coach
You can't argue that this woman knows what she is talking about. Looking deep into the work she does, Claire brands herself as a business expert / coach and has the proof to back it up. As MD of The Girls Mean Business I find she has testimonial after testimonial of helping others achieve their business goals. But I am wowed even more by her straightforward, no bull manner which yells 'results, results, results'. Do I spot any signs of a grey personality? None at all and now I wish I was a girl.
Growing and looking after ourselves is one of today's life essentials. But with so many claiming they can help you on your way it's imperative you scrutinise before you sign the cheque. If not things may definitely not get any better. You've been warned.