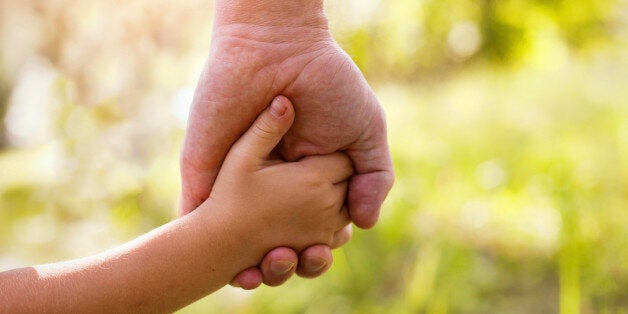 I've heard a lot of about the importance of a team. Andy Murray, Chris Froome and Lewis Hamilton all refer to their recent successes by paying homage to the team around them.
Psychologists, advisors, PR, coaches and technicians, as well as the people close to them who have to put up with the mood swings, the stress, the long days and travel.
The essence of having a great squad of people around you to be your advisors, support group and confidants also transcends into the family unit. Without help to relieve the family pressures, bringing up kids would make life almost unbearable.
The stress of mini dramas with two kids, the tantrums (not just from the children!), the mood swings, scraps and arguments in the back of the car, the taxi services, schools and nursery runs, the best friend fall outs, helping with homework, potty training, naughty steps, disciplining... and so it goes on.
My wife, natural-born daughter nearly 12-years-old and I adopted our son a short time ago after a three-year journey of waiting and hoping. It felt strange and almost surreal when you open your doors, hearts and life to a stranger.
The range of emotions that you and the child go through is well documented, however nothing can prepare you for the rollercoaster ride that both us and our new son will experience.
As a toddler he is desperately frightened and in a survival mode, testing our boundaries and patience and, at times, rejecting our cuddles as I'm not sure if he knows if he is sticking around.
I'm sure at times this is no different from any other child, except the emotional and loving bond is not there immediately, and that for us has been the hardest part. We know that this will take time and we have to be patient but that's for a different blog.
Our family, like most, has a 'pace of life' and it's pretty darn quick. Our daughter developed this pace over time as our lives ebbed and flowed through new jobs, new homes, travels and experiences to where it is today. We all agreed and promised each other that bringing a new son and brother into our home wouldn't change our pace. It was important that he would experience the same things that we did, that we would all continue to be active in all our pursuits and not sacrifice our rhythm.
Now - here is the important bit - this decision was not made lightly and was not made alone.
Not unlike Andy Murray who shares his pain and success with his wider unit, our decision was discussed with our wider family - mothers and fathers, sisters and brothers, and of course our close friends.
When things are tough for our son, daughter and my wife or myself, we have our team to help us. To ensure that we continue our pace of life as well as bring up two fantastic kids with all of our values and care. This makes life more manageable. It makes it better for us, but most importantly it makes it better for the kids. Even in the short time that we have had our son we have seen a dramatic change in the way that he has adapted.
The television (which is pretty much where he started his life) doesn't seem quite so important. Having never seen a swimming pool before, he has found a passion for the water.
Seeing the wider family work hard and play hard, whether it is me running, my wife hitting the gym, taking weekend breaks together or my daughter literally being into everything, I truly believe that this is helping our collective bond. It's helping him settle, helping him understand that he is with us for life and this pace is not slowing down (in fact it's getting quicker and more enjoyable).
We believe that it is important that you still have things for you. As important as it is doing things together, it's equally right that we individually have our own passions and pursuits.
Our son is now really starting to settle. He sleeps through, eats well, is experiencing new things and bonding with us, but equally important is bonding with our family and friends. I'm not sure we would have ventured into a big decision like this if it weren't for 'our team'.
I now completely understand what our British sports stars mean. Without a great team you really cannot succeed.
Stuart Flint is the managing director of AOL UK
This summer The Huffington Post UK is spearheading an initiative helping families thrive, with a focus on parent wellbeing, the challenges facing stay-at-home and working parents, friendships and navigating the landscape of modern parenting beyond the 2.4. To kickstart the campaign, Jamie Oliver guest edited the site, bringing a focus on feeding healthy families.
We'll be sharing stories and blogs with the hashtag #ThrivingFamilies and we'd like you to do the same. If you'd like to use our blogging platform to share your story, emailukblogteam@huffingtonpost.com to get involved.