Rugged scenery and ruddy-complexioned mountain dwellers are just two of the subjects which attract photographers to the valleys, passes and hill towns of the Indian state of Himachal Pradesh.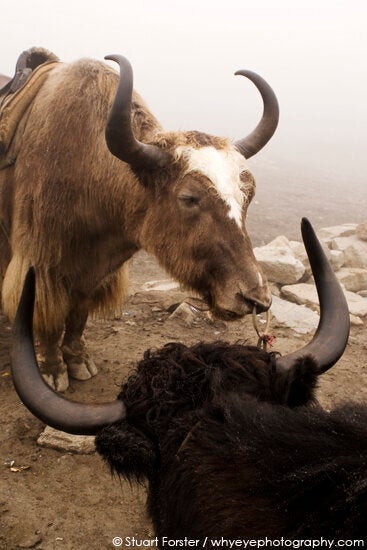 As the monsoon season comes to an end, the countryside among the foothills of the Himalayas heads into its high season. Along with photographers, trekkers, adventure sport enthusiasts, honeymooners and sightseers head north to enjoy the state's scenery and mild climate.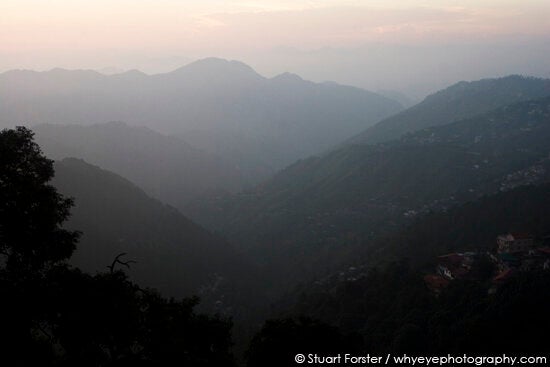 Weather conditions are notoriously changeable at altitude, and this is a factor to bear in mind when you head out with your camera in Himachal Pradesh.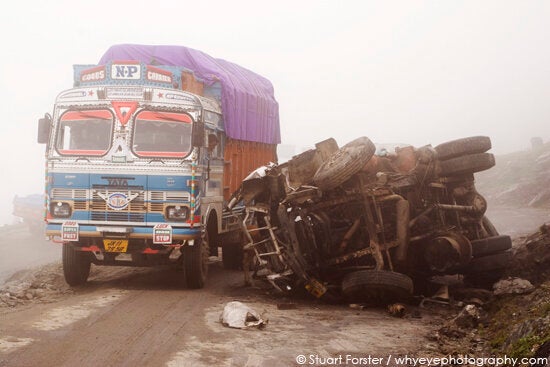 Don't forget that up on the mountain passes you can encounter snow and extreme weather throughout the year, so it's important to pack clothing that allows you to feel comfortable enough to concentrate on your photography and shoot in all conditions. Lugging photography equipment and a range of clothing around can be heavy going but it's worth it if it means getting that dream shot.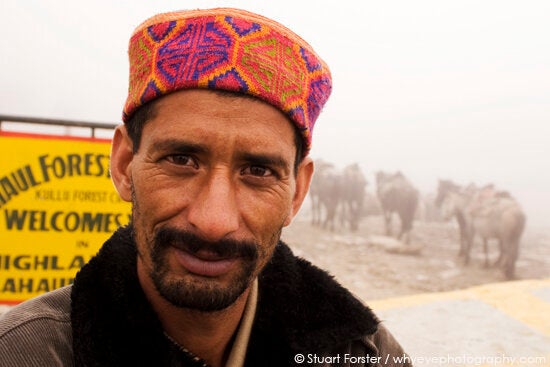 I found it useful to draw upon local knowledge to gain an understanding of the weather patterns up in the mountains. Hoteliers, guides and tour operators provided warnings when adverse weather looked likely. Valleys and passes may have micro-climates and some are prone to fairly predictable bouts of fog and mist. Such information helped me plan my days.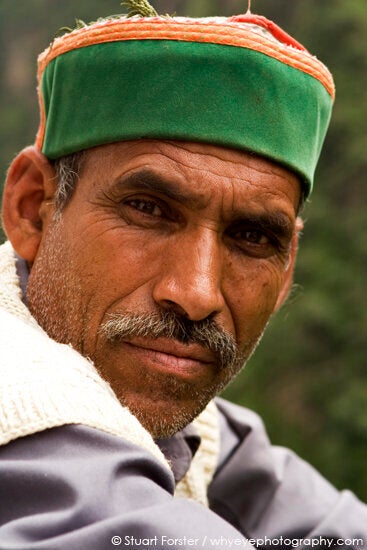 In MacLeodganj I noticed that visibility tended to be good shortly after sunrise but closed in mid-morning until mid-afternoon. Consequently I planned my shots into the valley for the early part of the morning.
Fog caused visibility to drop to just a couple of metres during my drive up to the 4000 metre high Rohtang Pass. Unfortunately, it meant that my tripod stayed unused in the back of the vehicle. I'd planned to use it to get mountain images with a deep depth of field, to show the landscape in all of its stunning glory. Maybe I'll do that next time?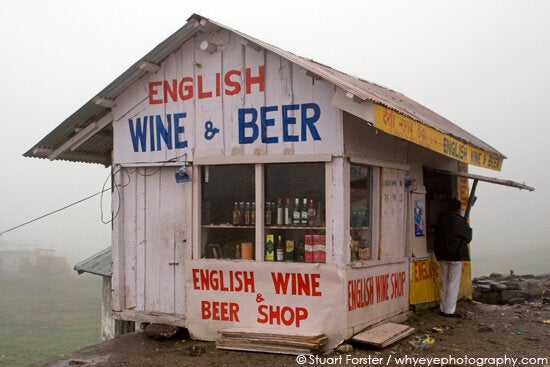 Not all was lost. The fog offered an opportunity to shoot in atmospheric conditions with a feeling of mystery. After chatting with the hardy souls who earn their living at 4000 metres above sea level, I photographed of them at work. The diffused light was very good for capturing details in their faces and ensuring that they remained the sole focus of attention in each image.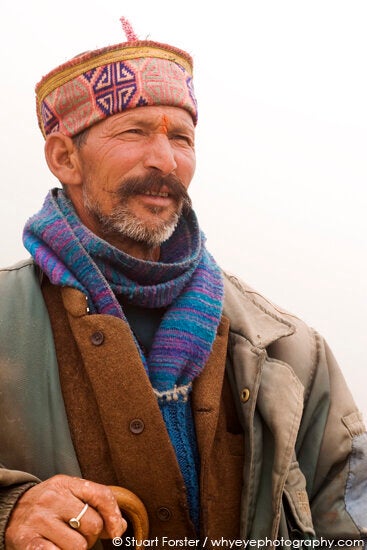 On the way back down to Manali I also photographed people carving a snow sculpture by the side of the road. Snow reflects a lot of light and is notorious for misleading cameras' internal light meters into underexposing images. Consequently, snow is often shown as light grey, rather than white, in photographs. To overcome that pitfall, I manually overrode the exposure suggested by my camera.
In addition to its natural beauty, Himachal Pradesh also has a number of interesting towns and villages were a joy to explore with my camera.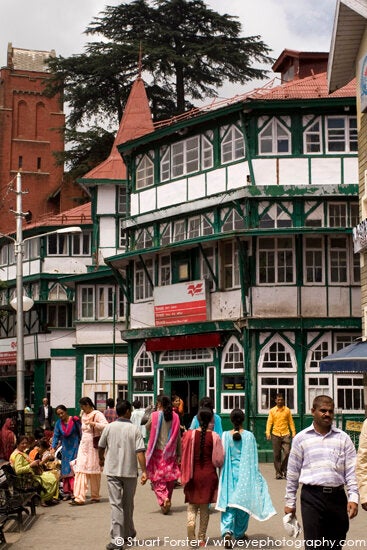 Shimla, with its grand Raj era buildings and buzzing bazaar, is a great place to walk around. The yellow façade of the Christ Church is worth looking out for as night falls, and makes carrying a tripod during your trip highly worthwhile.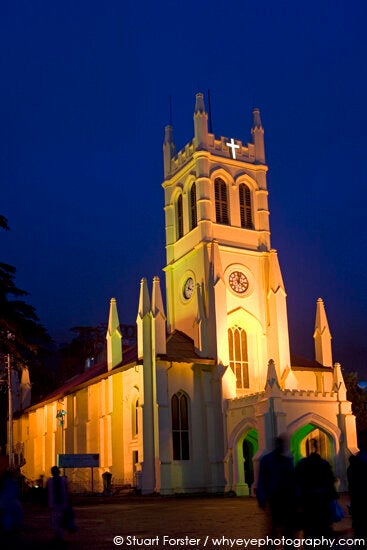 Watch out for the monkeys while you are in Shimla. There are numerous reports of them pilfering from bags and as I headed up to the Jukhu Temple one brazen bonnet macaque jumped onto the shoulders the man in front of me and stole his spectacles.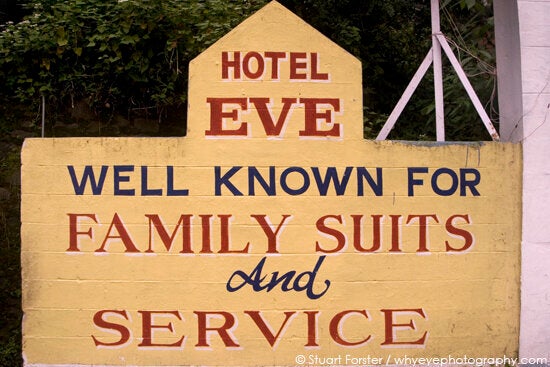 McLeodganj hosts a fascinating mixture of Tibetan and north Indian culture. The market stalls along the narrow streets of the hill town stock a range of locally produced goods, while Tibetans in their national costumes stroll about taking care of their daily business.
It can be a challenge to photograph religious rituals in a sensitive manner. However, with care, I photographed people turning prayer wheels and monks engrossed in debate. I found these made for powerful images.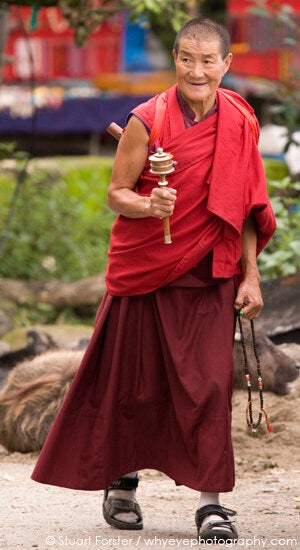 All in all, Himachal Pradesh is one of those places in which I'd love to spend more time. With attractions such as Dalhousie, numerous monasteries plus the Spiti and Kinnaur Valleys, planning your priorities can be a challenge and leave you with a strong desire to return to this part of the world.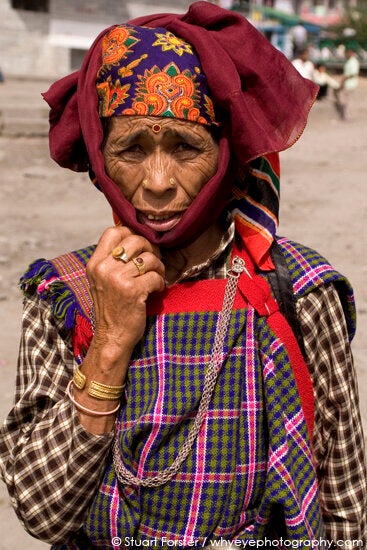 Related