#ShakeYourPower is a project about bringing clean energy to places in the world without energy through the power of music. For the last year, I've been developing a prototype musical instrument - a percussion shaker - that converts the energy from playing it into electricity. It's called SPARK and it enables people to generate electricity so they can plug in a light or charge up a mobile phone, simply through having a music jam.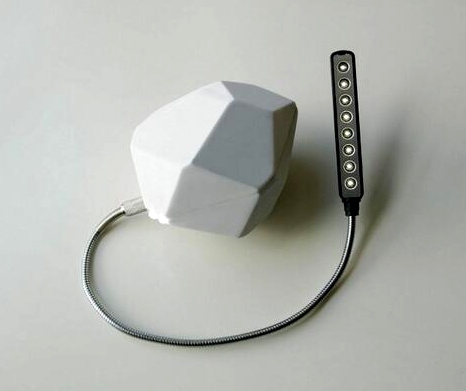 I'm a British Asian female percussionist and I've been playing on the pop music scene for over twenty years. I've toured with the likes of Faithless, The Spice Girls, and Dido and have been lucky enough to play some really big gigs. These shows require a huge amount of energy to run and also a huge amount of energy to give out as a performer on stage.
Playing music has been my life and bringing thousands of people together through the power of music is something that has always filled me with purpose. To benefit others in this way has been a huge motivation.
I also passionately believe that we need to look at how to harness alternative sources of renewable energy that are good for people and the planet. This, combined with the knowledge that music has the power to do good things has given rise to my new project, #ShakeYourPower.
Working with Product Designer and RCA graduate Dian Simpson, we based the concept of the shaker around the heart; the seat of power for the human body, a symbol of strength and courage and what connects us all as a global community. The outside design of the shaker is based on the concept of a flint stone. It refers to new beginnings; to the initial spark caused by two flint stones contacting each other to give birth to a powerful new source of energy.
SPARK is powered by innovative kinetic energy technology and currently 12 minutes of shaking it gives an hour of light, which can be stored in a battery. So if SPARK is played in a music lesson for example, it would provide light at home for a whole evening.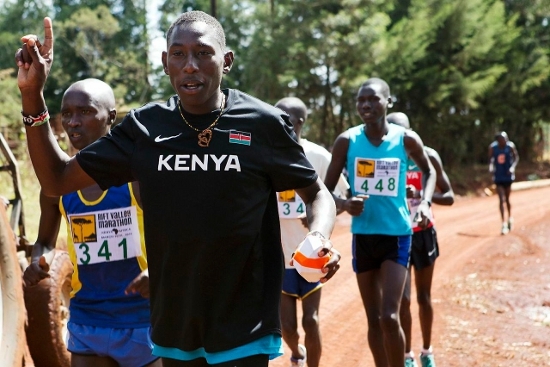 I chose to launch the project in Kenya where 75% of the population live without access to electricity. Having the ability to read at night or charge up a phone gives people the chance of a better education and also access to services like the revolutionary money transfer system, M-PESA.
My testing there included taking SPARK to schools and homes throughout rural Kenya, and the people who used our prototype said it was useful because they had light in the evenings, which they used for doing homework, household chores and for lighting their way home in the dark. It also became clear that SPARK will enable children and their families to be safer by eliminating the need of kerosene for light for example, and by providing light for women and girls in areas where rape is a huge problem.
Also whilst in Kenya, I had planned to take part in the annual Rift Valley Marathon near Eldoret, to see how much energy I could create if I ran with SPARK. At 7000 ft above sea level, athletes come here from all over the world to train because of the altitude and of course, to run with some of the world's best runners. Unfortunately I couldn't run due to an injury but I found a somewhat better replacement with World Champion athlete, Conseslus Kipruto, who agreed to run with the shaker. It took him 2 hours and 20 minutes to complete the marathon - so if 12 minutes of shaking gives an hour of light, the figures look pretty promising.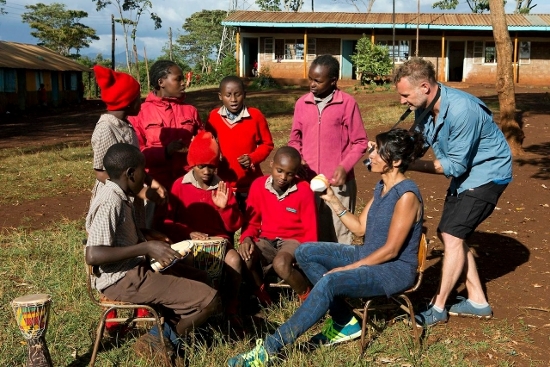 The aim of #ShakeYourPower is to distribute the finished product to all the schools and homes I visited on my trip to Kenya - that's to over 3000 children, and then on to more schools in Kenya, Africa and other countries. Alongside this, a huge emphasis of the project will be based on the development and distribution of educational assembly kits. SPARK will allow school children to learn the technology around the shaker by building the component parts themselves and subsequently their own power. Children studying science, technology, engineering, and music will all benefit from the application that these kits show.
The aim is to distribute these kits to as many schools as possible in rural Kenya. Imagine the impact this will have if 75% of Kenyan children can understand how this technology works, can learn how to build it themselves, and can then take their product and use it at home. And all through music!
For all the details and to contribute to this great project, check out #ShakeYourPower on Twitter or go to the website.