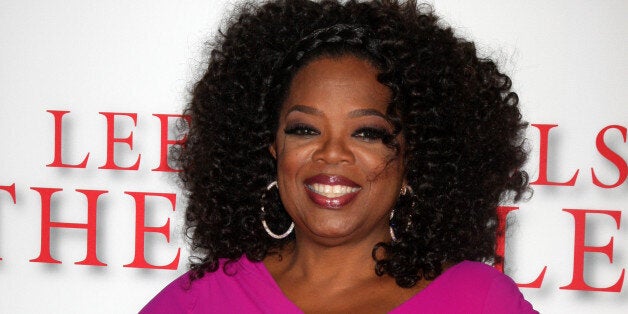 One of the most powerful tools for increasing diversity and inclusion in the workplace is the presence of visible role models: an army of high-achievers who reflect a variety of backgrounds. Diverse individuals who prove time and again that race, gender, sexuality and all minority backgrounds do not negatively impact success help us to challenge the negative stereotypes of others, change the way we think about ourselves and open up vital opportunities for success.
Ethnic diversity in UK Boardrooms lags almost two decades behind gender equality, which is already experiencing a lull in progress: only 6 CEOs of FTSE 100 companies are women. Recent research spearheaded by our diversity-focused search company Audeliss revealed the indisputable absence of visible business role models for the BAME (Black, Asian and Minority Ethnic) community.
We asked a sample of 2,000 UK residents - which was proportionally representative of Britain's ethnic minority population - to name as many BAME business leaders as possible within a certain time limit. It was distressing, if unsurprising, to learn that just 34% of respondents could recall even one BAME role model who came from the world of business. In comparison, three quarters (75%) of Caucasian respondents could name at least one white business leader.
This research serves to reinforce an urgent need for both the visibility and the support of ethnic minority business leaders. In May this year UPstanding, a breakthrough initiative established by Audeliss to champion and support BAME business leaders, conducted an analysis of the ethnic make-up of the world's biggest businesses. We found that only 3% of FTSE 100 CEOs were not white, despite individuals with a BAME background making up 14% of the UK population. The significant diversity deficit at the very top of Britain's biggest businesses is a contributing factor in the lack of visible role models for the BAME community across all roles and sectors, especially in technology, law and finance.
Women from the BAME community have even fewer role models than ethnic minority men. A miniscule 12% of our sample could recall any female BAME leaders and when they could, the majority (75%) worked in the entertainment industry: Oprah and Beyoncé were the only two women in the top 10 most readily recalled business leaders. Interestingly, white women were the most poorly represented group overall: there are no women in the non-BAME list named by white respondents, with globally-known business leaders Richard Branson, Alan Sugar and Bill Gates winning the top three positions, highlighting underrepresentation as just one of the challenges of belonging to more than one minority group.
The business case for a visibly diverse organisation is well supported. Studies reveal that 70% of the UK population are more likely to buy products from or use the services of a company that they consider to be inclusive of all minorities and diverse in its approach to employment, and a mammoth 86% of the UK population believe that it is important for people at the very top of organisations to promote messages of diversity and inclusion. Diversity also has a direct impact on business success: recent research from McKinsey evidences that diverse businesses outperform their competitors by up to 35%.
The BAME community is full of intelligent, creative and highly skilled individuals, but we need to show younger generations that they can succeed in business. Celebrating the achievements of diverse business leaders is a powerful tool in increasing the visibility of role models for younger people from minority ethnic backgrounds, and therefore helping to support the diverse leaders of tomorrow.
Manjit Wolstenholme, Non-Executive Director at Provident Financial plc and voted No.2 in the UPstanding Top 100 BAME Power List 2016 about this issue, agrees:
"This research reflects the urgent need for many more black, Asian and minority ethnic executives on boards if they are to reflect the diversity of our workforce and our customers. Only by continuing to profile, champion and provide a platform for BAME role models, will we create a pipeline of diverse talent within our companies and succeed in diversifying our most senior positions."
The full findings of the report on BAME business role models are revealed in a new research white paper, which is available to download for free today at www.audeliss.com.