For many, Father's Day is a time when we give back to our dad's, whether it's spoiling them with gifts, or giving them an experience of a lifetime. However, for one dad, Tony Chapman, he is simply grateful to be alive this Father's Day, after he received life saving CPR from his son when he suffered a major cardiac arrest at home.
If it wasn't for Alvin Chapman's first aid knowledge that he learned at work, his father Tony, who had no previous heart-related conditions, would not be here today. This will be the first Father's Day that they spend together since that fateful night last September.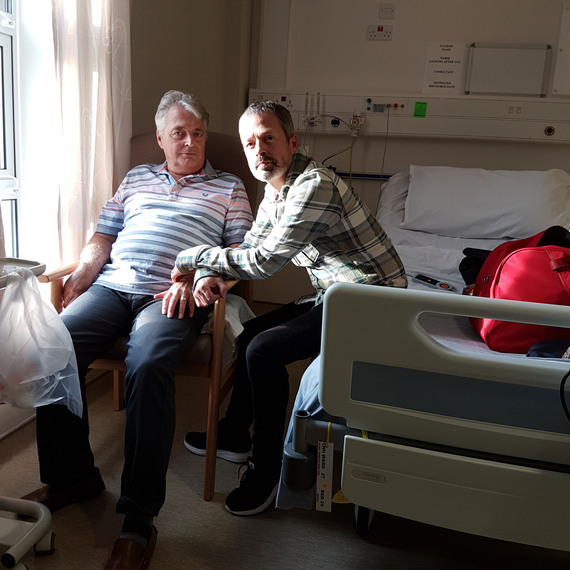 Tony, aged 65 and Alvin, aged 43, were spending quality time together on a Friday night at their local snooker club. They had been well into the game, when around 10.30pm, Tony began to feel unwell.
Alarmed by his dad's sudden deterioration, instead of taking their usual short walk back, Alan called a taxi to pick them up immediately to take them home.
Once home, Alvin, who had received workplace first aid training three years ago, recognised the signs of a cardiac arrest - unresponsive, not breathing, no movement - and immediately lowered him to the floor and begun CPR after calling for an ambulance.
When the ambulance arrived, they had to use a defibrillator and once Tony was stable, he was rushed to Hull Royal Hospital. Once there, Tony suffered another cardiac arrest and a defibrillator was used again. Tony was transferred to Castle Hill Hospital, where they had to operate on him and a stent was inserted. He then spent several days in intensive care, including his birthday and left hospital over a week later.
Tony was fortunate that Alvin had retained the basic first aid knowledge that made the difference between losing his dad and saving his life. With 80% of out of hospital cardiac arrests occurring at home* it's likely that your family, friends or neighbours are the ones who need to help you in those vital first few minutes. First aid is such a simple skill but it has an incredible impact.
For more first aid information visit www.sja.org.uk to watch our life saving videos, enquire about a first aid course or download our free app.
*consensus paper on out-of-hospital cardiac arrest in England