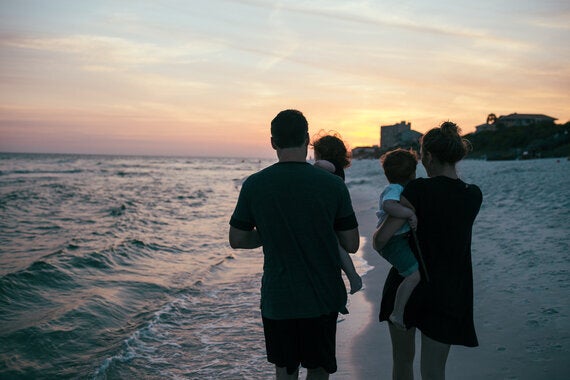 Please be aware: this article describes events that you may find upsetting.
Parents of children with a learning disability are under stress. Their stress levels are significantly higher than other parents. And something needs to be done to help them. That's the simple message from Relate's groundbreaking report, 'The Way We Are Now'. As the mother of a much-loved young man with a learning disability, I wholeheartedly agree. This is why. Quotes in bold are from the report.
"A third of parents of children with a learning disability are in a distressed relationship... (and they) are 50% more likely to consider divorce or separation."
Separation and divorce do seem to be noticeably more common among those I know who have a child with a learning disability.
My son's dad and I were nearly one of those statistics.... Luckily, we had parental support. And in the early, rocky days, my partner and I were able to get counselling through Relate. I have remained an advocate for Relate ever since. I know viscerally the overwhelming need for help during a time of fragility and overwhelm.
"One in six parents of children with a learning disability have no close friends... One in five feel lonely often or all of the time..."
Around the time we had our son, there were two support groups offered by the council in my area.
The first was a pre-natal group. I quickly bonded with Louise, Caroline, Emma, Jackie and Julie and we started meeting in each others' houses. When our babies arrived, it was clear that mine had health issues and developmental delays, while theirs were all within the 'normal range' (whatever that may be). As the crashing truth of this became evident, I found myself making excuses not to join the weekly meet-ups. It was hard to witness the differences between our babies. I felt increasingly isolated...
... Except my new friends didn't let me drift away. They were constantly on the phone, checking that I was coming to the next coffee morning. They offered me lifts (I didn't drive). In all respects they treated my son and me as entirely normal members of the group. And it worked. I got the social support I needed from friends. I was lucky. Many mothers do not get that help.
"Parents of children with a learning disability are 93% more likely to feel depressed than other parents."
The other group offered by the council was a special needs one. We met weekly in a local council-run centre. Soft play and sensory equipment was available. Experts were on hand to help us. But each week I arrived with hope and left feeling sad. For some reason, I didn't connect with the other parents. The depression in the room was tangible. The mum I talked to most left after a few weeks. Ours was a fragile friendship that never left that council room.
Then, during a home visit, my son's lovely portage worker passed on the deeply sad message that my acquaintance's daughter had died from pneumonia, and the mother couldn't bring herself to speak to me. Shocked, I wrote a too-long sympathy card, and never saw her again.
"Caring for a child with a learning disability can place additional pressures on relationships over and above those that every family faces, and key pressures such as money worries and childcare problems can have an even more significant impact on their wellbeing."
Here is the truth: the stressful elements that build up in isolated parents who have a child with a learning disability can cause multi-layered harm. Occasionally they may combine to create catastrophic, tragic consequences.
Let me give you an example.
My son's first school was a short walk away from our house. The route was always busy with other walkers. One of these was a single mother and her daughter whom I will call Daisy.
Daisy was in my son's class. She had autism. Liked by her classmates, she did her own thing during lessons. She used to sit under tables. The school, a mainstream one, was diverse and inclusive; Daisy seemed happy there.
Daisy's mother and I used to talk sometimes, going to and from school. I never got to know her well, but I felt sympathy towards her without really understanding why. She seemed to keep to herself a great deal. I wasn't aware of her having any close friends. I remember towards the end of one term, I asked her if she was going away on holiday. "If only we could," she replied. "I'd love to go away."
There was something about the way she said it: a loneliness and lack of hope. I nearly asked her more. I wish I'd said, "Are you ok?" But I didn't.
My family moved away from the area. A few months later, something tragic happened.
Daisy's mother suffocated her daughter with a pillow. She then tried, and failed, to end her own life by jumping off a bridge.
The whole school was in mourning. Like so many who knew the two of them, I was filled with sadness. I was sure Daisy had been much loved by her mother, and yet....
There was also a question: could I have done more to help them? What if I and all the others who picked up subtle clues had taken it one step further?
Years later, when my daughter started at secondary school in another county, her headteacher told all the new parents and children, "If you see someone who is on their own, go up and talk to them."
To those words I would add, "Bring your heart to the conversation."
Samaritans offer free listening and can help anyone going through tough times. They say: "Whatever you're going through, call us free any time, from any phone on 116 123 (UK and ROI). Or email jo@samaritans.org."