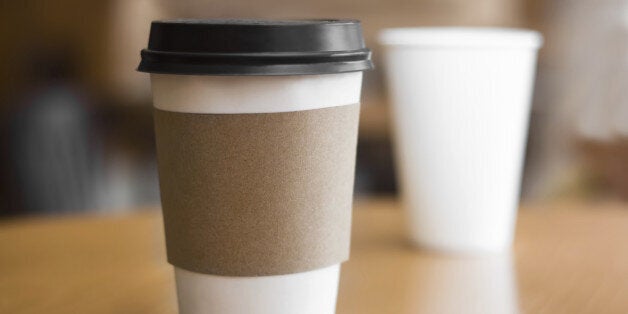 The French government has made a bold decision this week in the name of reducing waste and tackling climate change - good on them!
By committing to ban disposable cups and plates by 2020 - except those that are completely compostable - France is taking a huge step towards tackling the one million coffee cups that reach landfill every minute. Perhaps it's time that Britain took the leap?
For any who've been following the #WasteNot and Hugh's War on Waste campaigns, you'll be aware that single use coffee cup waste is a massive issue in the UK. About seven million paper coffee cups are used in Britain each day, amounting to 2.5 billion a year. However, fewer than one in 400 coffee chain paper cups are recycled.
Almost all compostable and biodegradable cups have to be processed in a commercial composting facility, not in household compost. What's worse, they require a dedicated collection because waste sorting is unable to differentiate compostable cups from other disposable cups, meaning they all go to landfill.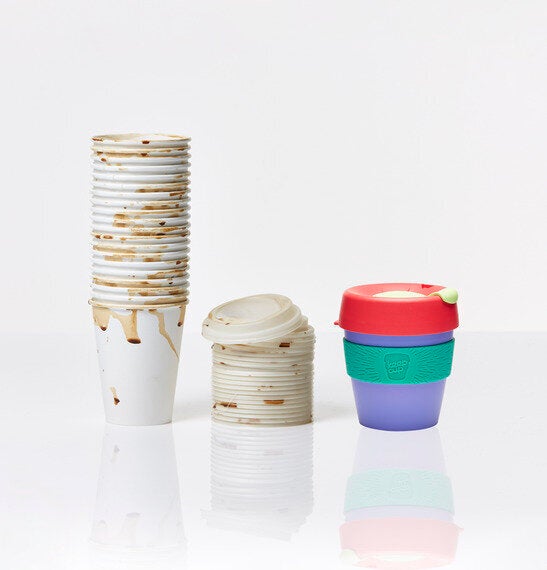 Here in the UK the debate has been raging on for several months now. Almost daily a new perpetrator is blamed and a new solution raised. Would a 5p levy solve the issue? Do we need to set up better recycling facilities? Can we just produce better, more environmentally friendly cups? Or should we, like France, ban the paper cup altogether?
It will take effort on all fronts to change behavioural norms to get people to consider the impact of our assumptions about convenience and its trade offs. Half of the plastic used in the world today is for single use items.
We often get asked about what our products are made from. For many when we answer, virgin plastic, its an excuse for people to disengage. We cannot buy our way to a sustainable outcome with products made narrowly claimed 'organic' or 'recycled' products.
The first principle of sustainability is reduce - reduce consumption. Using a reusable plastic cup is better than a plastic lined disposable cup by approximately 3kg of plastic, every year. The problem is less about materiality than it is about volume. The best reusable is the one you use.
Our society is set up only to measure consumption, Peter Dresser coined this as the Clothesline Paradox - how do you measure the impact of putting your clothes on the line rather than an electric dryer? How do you measure the impact of not consuming?
The disposable cup tax or an added cost to the consumer is a means of stopping and asking - why? Do I need that bag, disposable bottle, cup, what is a better way?
This issue isn't just about the coffee chains, the supermarkets, the packaging companies, and the waste disposal units. Most importantly its about all of us as consumers, we have been sold convenience as a form of prestige, and it simply isn't worth the price.
We are great believers in the power of bottom up consumer action to change the world. Already 3.5 billion cups have been diverted from landfill due to our KeepCup customers alone. For us it's about advocating permission to reuse and supporting it, providing and advertising a reuse discount, providing reusables in all eat-in environments.
Through collective consumer action, we can make an enormous dent on this issue. The reuse revolution has already started and is going strong. Check the facts out for yourself at our ReuseHQ.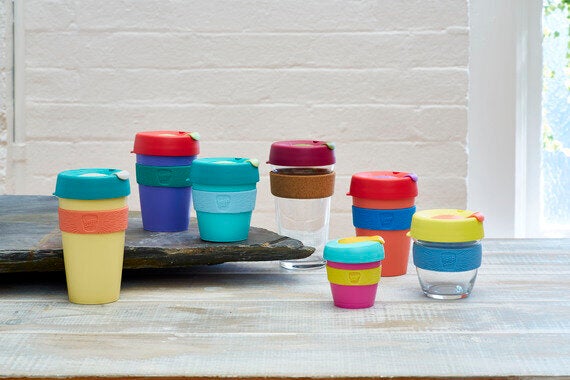 Suzanne Themps is the European General Manager for KeepCup. As the world's first barista standard reusable cup, KeepCup's colourful, instantly recognisable range combines stylish, sleek designs with environmentally sound credentials. Products start at just £7 and can be purchased direct at www.keepcup.com.
Related