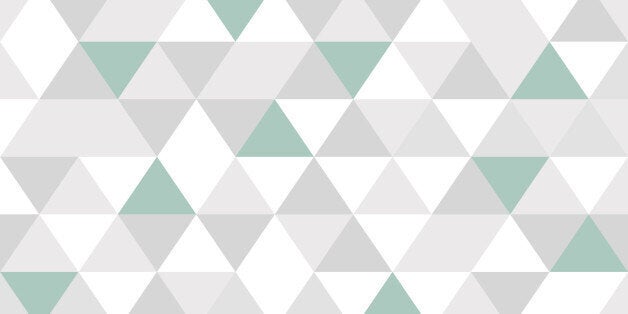 As my youngest daughter approaches her eighth week on this earth and I feel as if the waves of hormonal emotions are levelling out, I've been enjoying taking the time to reflect on all that Aluna Grace's birth brought earth-side. It's really quite amazing when I think about it....Ooh, there go the tear ducts...again....
As a hypnobirthing practitioner and a supporter of literally thousands of women through my hypnobirthing program The Calm Birth School, it's fair to say that when it comes to celebrating women and our bodies in all of their greatness and glory, it's kind of my thing.
But when it comes to myself and celebrating the journey my body takes during pregnancy I've always been the first to admit I'd give birth over 9 months (come on it's really 10) of pregnancy every day of the week. So when my husband and I found out we were pregnant for our third and our last time, I set the intention to reverse my pregnancy apathy. I did pretty well, until I didn't...but even with my third trimester wobble, I still did very well...until I didn't.
When it comes to pregnancy my body loves roasting my buns.
Seriously. I'm always pregnant for at least 41.5 weeks. My first child I was 11 days over my guess date, my second 13 and Aluna, well she didn't arrive until 15 days after the doctors had told me she'd be cooked. I would say the waiting this time was as hellish as it had been for the last two, but this time I had a secret weapon in my back pocket. Virginia Howes. Independent Midwife from the Kent Midwifery Practice.
My quest
In my quest to enjoy every minute of this pregnancy, I decided early on I wanted to use an independent midwife. We were moving home when I was around 7 months and knowing what I know about the benefits of continuity of care, I knew that having private care would make my whole experience so much easier and more conducive for me having my third home birth.
My husband took a lot of convincing that it was a good use of money, but after the event has said so many times how amazing he thought the care we received as a family had been. I think that was one of the most pleasant surprises about making this choice, it felt like a family thing. It wasn't just about me, but Virginia also getting to know our kids and my husband too.
Right throughout my antenatal period everything felt super relaxed, without any rushing. Which I loved. I don't think I had an appointment that was less than an hour in length and in addition to my birth preferences, I felt Virginia got to know me and equally important, I got to know her.
What was so reassuring, from day 1 was it was really, really clear how much she shared my belief in the power of the pregnant and labouring woman and of course as I saw in later days, her belief in me.
As the other two babies had been so 'late' there wasn't any part of me that expected this baby to arrive on its due date. So when that came and went I was cool with it. Despite being huge and experiencing serious Braxton Hicks, I knew this baby would arrive when it was ready (at the beginning).
Then the comments & suggestions started
I started getting "the comments" quite early on because I was so big, but nothing really hit home until about Day 8 or 9, when I realized that I didn't want to do the school run anymore. I think the comment that riled me was 'are they just going to leave you like that?'
I had also started getting asked what I was going to do from not only strangers on the school run, but subtly from my peers too. My family, thank goodness knew better than to ask anything so irritating...
What was one of my constant positives during this time, as I was also fortunate enough to be working with Lauren Derrett, a doula from The Whole 9 Months who was also keeping me on track, was Virigina's super relaxed and unwavering knowing that everything was absolutely fine. As long as I could feel my baby moving around and the heart beat was strong, she was completely happy.
This was in stark contrast to the first two times I went over my due date. Where at Day 7 people were talking about inductions, monitoring and sweeps. Which was a complete head wreck. I think also knowing that I didn't need to worry about having a midwife available for me when I did finally go into labour was a great concern to have taken off of my plate.
While I resisted the temptation to do ALL of the things when it came to naturally trying to induce my birth. It didn't stop me feeling a huge amount of pressure even from some of my peers as I hit days 11, 12 and 13.
Recommendations to get myself onto Spinning Babies to do inversions, getting out going on a brisk walk, requests to analyse why I felt it was necessary to hold on to my baby. All of it coming from a good place, but all of it quietly undermining my belief that we don't need to 'help' nature along in most cases (unless we want to). When there are no signs to indicate that a helping hand is necessary.
Here's the truth
Your body knows what to do.
Nature does get it right most of the time.
You're not doing anything wrong if your baby is late.
Your baby is not doing anything wrong if they're feeling comfy.
My body just likes bambinos well cooked. And even on day 14 when I had had enough and was asking for a sweep (which I eventually decided against) Virginia was there constantly reminding me that my body knew what to do. She didn't doubt me even once.
She believed in me, my body and my baby.
There was no fear. And that belief is contagious.
So of course when it came to giving birth there's no surprise that it was that energy of belief that filled my room, was transported via osmosis to myself, my baby, my husband and even the photographer.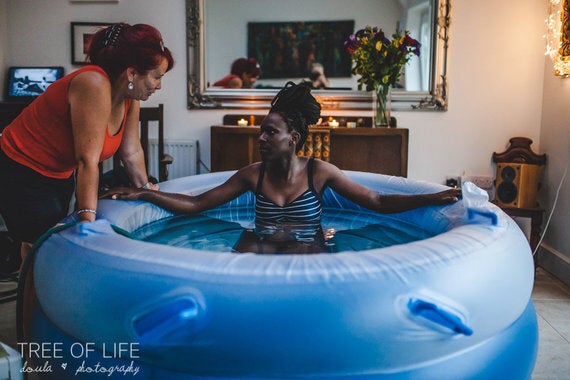 Photo credit: www.treeoflifedoulaphotography.com/
Strength, power and belief.
There's so much more I could say, but in short would I recommend working with an independent midwife? Absolutely. When the going got tough and I was tired and beginning to doubt the day was even going to come, Virigina's belief in me reminded me of what I already knew. That I could do it.
And this, in birth, is priceless.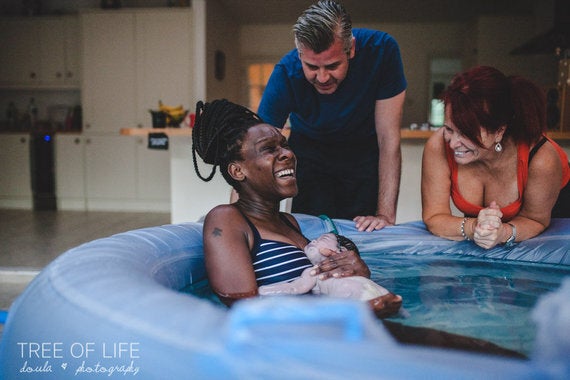 Photo credit: www.treeoflifedoulaphotography.com/
Related