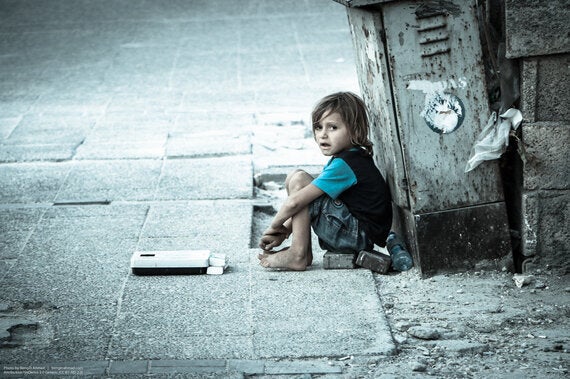 Without doubt, the refugee crisis in Europe is definitely my favourite crisis so far (and we've had a fair few crises recently).
It is not my place to give a number on what the right number of refugees this country should take is. It's a difficult question. Nevertheless, Mr. Cameron's logic on the number we have decided, doesn't add up. Recently he was quoted as stating that taking more refugees than we are doesn't really "solve the problem". Instead, we should look to "bring peace and stability to the Middle East". One can only assume that this was precisely what Mr. Cameron was aiming to achieve when he and Sarkozy as part of NATO bombed Libya - a country with the highest human development index in Africa at the time - into a failed state, brewing ISIS. Though the Libyans did not benefit from our intervention, BP definitely did, as did Total, the french oil giant. Who would have thought?
The need for integrity in international affairs was highlighted to me recently when I attended the largest annual gathering of Muslims in the UK. Speaking to an audience of 35,000, the caliph of the Ahmadiyya Muslim community quoted John Wright, a historian on Libya, who wrote that "...Out of the many examples of Western military interventions in recent times, none has been more grievous or disastrous than NATO's 2011 intervention in Libya, which only helped turn the country into a failed state." The Caliph went on to say that "this is just a glimpse of how wrongdoing is perpetrated in the name of peace and justice".
How true that statement is. It was bombs manufactured in Swindon, Samlesbury, Coningsby and Yeovil that destroyed the homes and hearths of the people of Libya, paid for by our taxes. It was the same story in Iraq and Afghanistan, and fast forward just a few years, and here we are again. A new Middle Eastern crisis, spiralling out from a Syrian civil war that was funded lock, stock, and barrel by our governments, has displaced millions of desperate refugees. And now, after making their lives intolerable, having creating power vacuums in their countries that have been filled by bloodthirsty and fanatical warlords, we suddenly recoil in horror at the idea that refugees would like to come to our country. The nerve!
The next line of the script usually goes something like, "but where will all the thousands of refugees go? The UK is full!" Well, not quite. You see, 6.8% of land in the UK is urban with the other 93% practically uninhabited. 78% of the urban landscape is classified as "natural" rather than built, i.e.: gardens/parks/green spaces, leaving 2.3% of the UK literally built upon. All of the UK's 64.1 million people live in this 2.3%. Oh and 69% of our land is owned by 0.6% of our population - the same aristocracy trying to convince the public at large that the UK is bursting at the seams. Coincidence, right?
How things have changed. After world war two, when the UK had a debt to GDP ratio of more than 200%, (Greece after its last bailout was at 170% to put things in perspective), Western Europe accommodated 900,000 refugees. Mr Cameron can't afford to accept more than twelve refugees a day into our country, not because of the limitation of money or means, but out of fear of a public indoctrinated by the Daily Mail and co. into thinking that immigrants are taking all our jobs whilst all being on benefits too. As public perception changes, so will Mr. Cameron's tune, and there is evidence that it is already beginning to.
How then can we solve this crisis? On this, the Caliph, Mirza Masroor Ahmad, said something that struck a chord with me - and maybe it will strike a chord with you too. He told us that justice is the bare minimum God expects of us. Justice, he explained, is to give to others what is their right and their due. Beyond that, there are two further levels of goodness: grace, and kinship. Grace is to go beyond that and give people more than what they are owed. Kinship is the highest stage - it is to treat others like they are your children. This level of goodness, he said, requires that you undergo sacrifices for the good of others, seeking nothing in return, seeking only their welfare.
We would simply think and do what is best for others, as we would count them among our own kith and kin. And that's why this refugee crisis is my favourite crisis of all - because maybe, just maybe, it might teach us that our actions will return to us, if not today, then tomorrow. Recently, our actions returned to us in the image of a dying toddler named Aylan. God forbid if tomorrow it is we who would be visited with a calamity that makes refugees of us too.
Corruption has appeared on land and sea because of what men's hands have wrought, that He may make them taste the fruit of some of their doings, so that they may turn back from evil. (Qur'an 30:42)