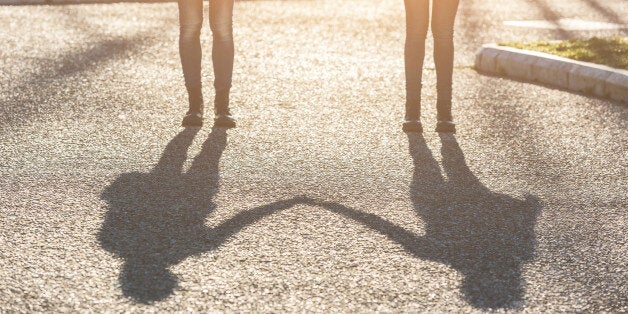 Are we in a golden age for women in politics? We've a female Prime Minister for only the second time in our history. Across the UK more political parties and their devolved sections are led by women, and we've more female MPs than ever before.
Elsewhere, Hillary Clinton is on course to become the most powerful politician on earth, while Chancellor Angela Merkel has been so in Europe for some time. Outside of politics too, from Laura Trott in sport to Karren Brady in business, women are busting stereotypes about leadership and success.
With all these role models, it should be a great time to grow up as a girl. Watching television news each evening, a girl will see prominent women across public life who can recalibrate her expectations about herself, and reshape the horizons of what she thinks she can achieve.
Alas, it's not that straightforward. Such figures offer inspiration aplenty, no doubt. But inspiration alone is not enough. Girls' lives in the UK are full of barriers, and until we remove them, these amazing women will remain the exception that proves the longstanding rule.
That's what we find in an unprecedented examination of the reality of girls' lives released today by girls' rights charity Plan International UK.
The UK is failing girls. Every day, they face harassment in schools. They don't feel safe online. And they're scared walking home on the street.
Despite us being one of the most developed countries on earth, the reality is that too many girls here in the UK do not enjoy their rights - rights that are enshrined in international agreements to which the UN is signed up.
How did we come to this shocking conclusion? First, we interviewed girls up and down the country, asking them about their lives and experiences.
Strong themes emerged. Girls are subjected to high levels of violence - even at school. Our research has found that reports of sexual violence in UK schools have doubled in recent years.
Girls told us that school can in fact be part of the problem. We're often told that girls are doing better at school than boys. But strip out exam results, and girls' experience at school can often reinforce stereotypes about what girls can and can't do, be that through the GCSE subjects they feel pressured to choose or the sports they play in PE.
Away from school, the online world amplifies to an enormous degree the expectations that girls have long faced. A life led on Facebook, Snapchat and Instagram comes with immense pressures about looks and behaviour that we as adults have scarcely begun to understand, and which, by the nature of digital technology, are impossible to escape. This is having a tangible impact on girls' lives and health. "There is no life other than technology," one girl told us. "Remove the technology and there is no life."
What impact do these barriers have on girls' lives and opportunities? In the second part of our study, we analysed data held by local authorities on key quality of life indicators: girls' GCSE results, girls who are NEET (not in education, employment or training), teenage pregnancy rates, child poverty rates and female life expectancy.
It became clear that a girl's life chances are closely tied to where she lives. Some areas perform well based on these factors: it's sadly unsurprising that many of these are in south-east England, and Waverley, in Surrey, came out as the best place in England and Wales to grow up as a girl.
But other areas performed significantly worse. Ranked by our five indicators, Middlesbrough is the place where a girl's quality of life will most likely be hindered by her gender, followed by Blackpool, Manchester, Nottingham and Liverpool.
Above all, it's clear that urgent action is needed at local, devolved and national levels to ensure girls in the UK can enjoy the rights to which they - like us all - are entitled.
Adolescent girls have risked becoming a forgotten group in the UK. We often talk about 'children' and 'teenagers', and then 'women'. But we know - and this is the case in every country on earth - that being a teenage girl comes with specific challenges that need specific attention.
That's why today we put forward our six-point plan for girls, including a renewed focus on tackling violence, a holistic effort to tackle harmful attitudes in schools, and the creation of Girls Committees and Girls Champions to drive forward a new focus on girls and their needs.
If in the future we are to see more and more Theresa Mays and Laura Trotts, such action cannot come soon enough.
Popular in the Community