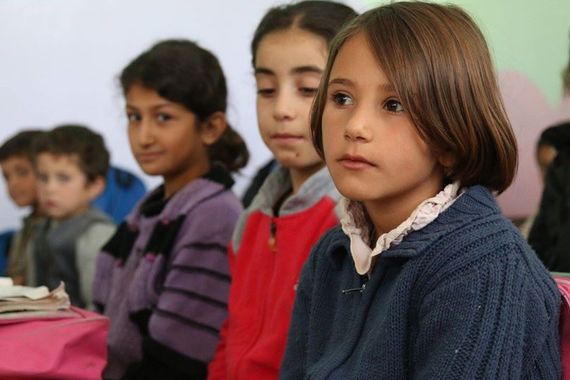 The start of the September back-to-school period can cause tantrums and frenzies from children up and down the country.
As a child growing up in the United Kingdom, I remember feeling annoyed when the "Back 2 School" adverts started emerging on our television screens, informing me that my days of making sand castles, eating unhealthy amounts of ice-cream and roller-blading up and down our cul-de-sac were coming to an end.
Ironically, this angry sentiment is a privileged feeling for children who have the gift of education at their door steps, and their school gates welcoming them back with open arms each September.
As my Instagram feed fills with sponsored adverts of children in new school uniform ready to embark on the new academic year, I begin to think of the millions of children living in war-torn Syria who are still caught up in a bloody six-year conflict.
According to some estimates, around 1.75 million young people in Syria have been forced from their homes - and therefore their schools.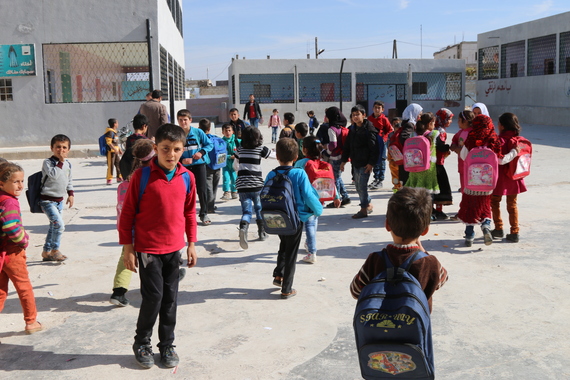 UK based charity, Syria Relief recently interviewed two best friends, Sondos & Rumatha who were forced to leave school three times due to the war. They lost contact for a few years but were reunited at one of the Charity's schools in the Lattakia camps near the Turkish border.
With glistening eyes, Sondos tells the camera "I dream of being a doctor!". As she beams at her best friend Rumatha, she speaks on her behalf, "and she wants to be a Doctor too! We will get jobs at the same hospital!"
As I watched the video of the dynamic duo, I was both astonished and inspired by their resilient attitude. Far from being left helpless by the war that has torn their homeland apart, they both have their heads and hearts set on successful careers and brighter futures - both of which, of course, require a good education.
This month, I am supporting Syria Relief's #RIGHT2LEARN campaign which aims to spread awareness of the education crisis in Syria, and open more prospects of education for children across Syria.
Syria Relief currently operates 48 schools across Syria supporting thousands of students each day.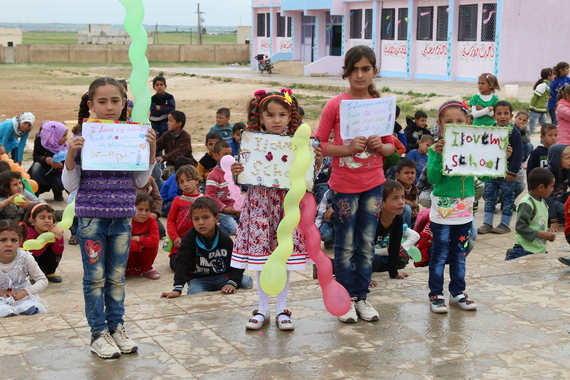 As we celebrate the return to school of children across the UK, here are FIVE ways we can support the #RIGHT2LEARN campaign and open more schools for children across Syria.
1. DONATE
Consider donating to our education project! Donate whatever you can. Alternatively, £17 can educate a child in Syria for one month and £200 can educate a child for a year. Donate online or call our office on 0161 860 0163.
2. Social Media Awareness
Like, share & retweet our #Right2Learn campaign. This will spread the message and inspire others to raise funds for education in Syria.
3. Challenge Your Co-Workers
Encourage colleagues to participate in a workplace challenge to raise funds and awareness. Consider quizzes, raffles or an office charity bake off!
4. Take on a Challenge
In the past, we have had sponsored runs, cyclists and mountain trekkers all going the distance to raise funds for Syria Relief. Collect funds offline or create a page on BTmyDonate or JustGiving for your supporters to donate online.
Share your concerns with your local MP about the education crisis in Syria.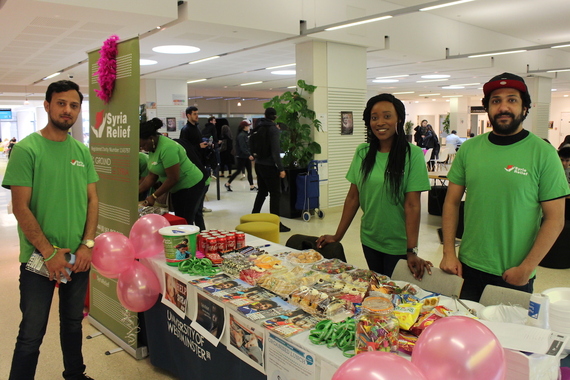 Visit www.syriarelief.org.uk or call our office on 0161 860 0163 to find our more about the #Right2Learn campaign.