Thoughts of new year health regimes duly dwindled, I found myself almost gasping for breath on the short, but steep climb to The Wellness Centre.
"It's fine - it doesn't necessarily mean you're unfit - you just need to learn to breathe correctly" Pranayama practitioner Sam reassured me.
So there I was, 40-something years old, chanting, humming, and heartily exhaling - hypnotised by the Caribbean sea - learning to breathe (correctly). And I really can't remember the last time I felt so energised...
The BodyHoliday sits on the exclusive North West tip of St Lucia tucked in a beautiful palm strewn, secluded white sandy bay. With wellness at the heart of its proposition - including daily treatments, classes, activities and water sports included in its basic package - it's one of the top spa and fitness destinations in the Caribbean.
"Give us your body for a week and we'll give you back your mind" is their questionable motto. Thing is - if you really immerse yourself in their offerings - it does actually happen.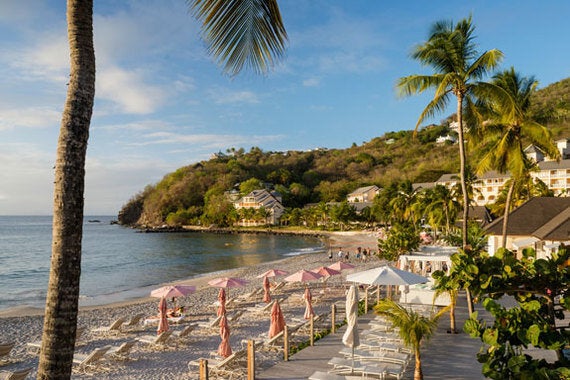 Virtually everything you need for a 'life re-boot' is on hand at the resort - from the daily inclusive massages, wraps, facials, step and yoga classes at the Wellness Centre, to kayaking, snorkelling and diving in the bay. Additional treatments range from Ayuvedic therapies to reiki, acupuncture and reflexology. For fitness fans there's body combat and if you're looking to shed a few pounds, in house nutritionalists will eagerly knock you up some healthy menu options. When your body is all pampered, preened and pumped you can start on you mind - with hypnotherapy, meditation, mind mapping and stress management...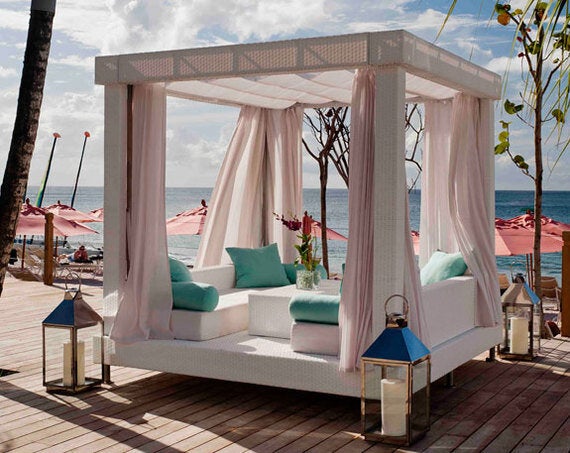 Aside from the wonderful treatments, therapies, classes, delicious juices and stunning surroundings - something else that's prominent at The BodyHoliday is its friendliness. Everywhere you look you're greeted with a smile - guests and staff alike. Not only did I leave feeling completely rejuvenated - yep, as they promised - in body and mind - but I also had big fat beaming smile.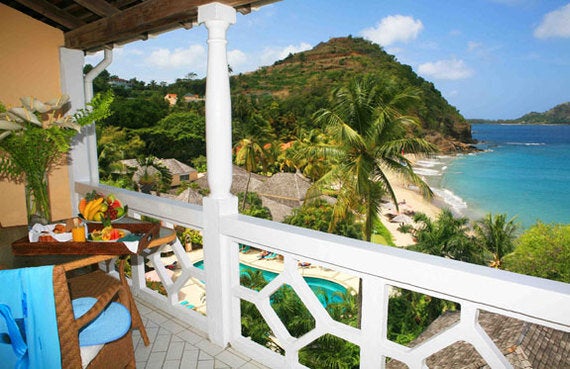 Ocean View Suite: A luxury colonial style, one bedroom suite. A large lavishly furnished lounge with dining area leads through to a (extremely comfy) four poster bedroom and bathroom - with tub and power shower. The balcony runs the length of the suite with sun beds and stunning ocean views. There's a generous offering of single rooms for the large cliental of solo travellers and all rooms have Nespresso machines, mini bars, a great selection of Ren products, iPod dock, free WI-FI, extensive pillow menus and, to ensure complete escapism - zero TV's.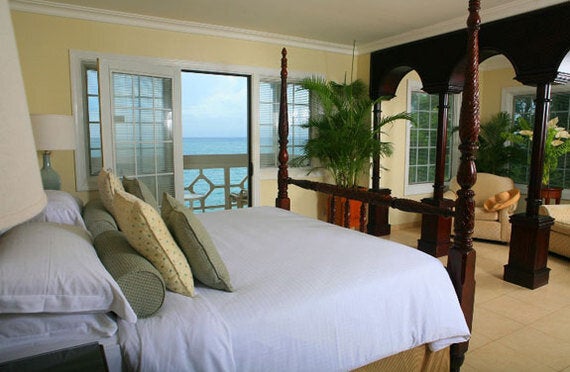 Towering over the bay, the vast Moorish style Wellness Centre is the hub of the resort. A multitude of treatments rooms surround the cool atrium pool which leads to a serene Ayurvedic centre, where holistic offerings include Chakra Cleansing , Spiritual Eye Gazing and Meridian Healing. There's also an impressive skin clinic where a la mode treatments include Caci Non-Surgical Facelift, Microdermabrasion and Hydra Lip Intensive. Facilities include a hydrotherapy room, nail bar and hair salon, yoga pagoda, dance and exercise rooms and a state of the art gym.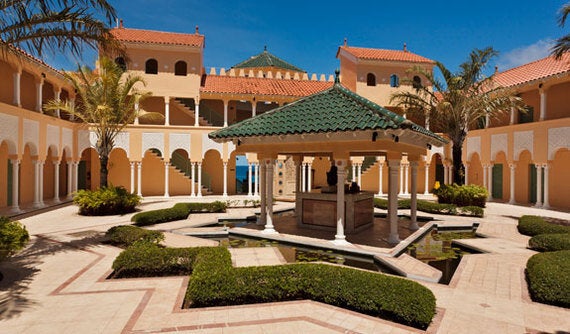 The Shiatsu Massage is performed lying flat on the floor and begins with an abdominal massage to relax the organs then a yogic stretching of the limbs. A pressure point massage is then used to re-align the spine, open energy pathways and relieve any knots of tension. Assisted stretching and rocking movements are used to open the back. The treatment finishes with a rotation of limbs and a pressure point foot and head massage. My whole body felt like someone had opened it up taken out the tension, and put it back together again.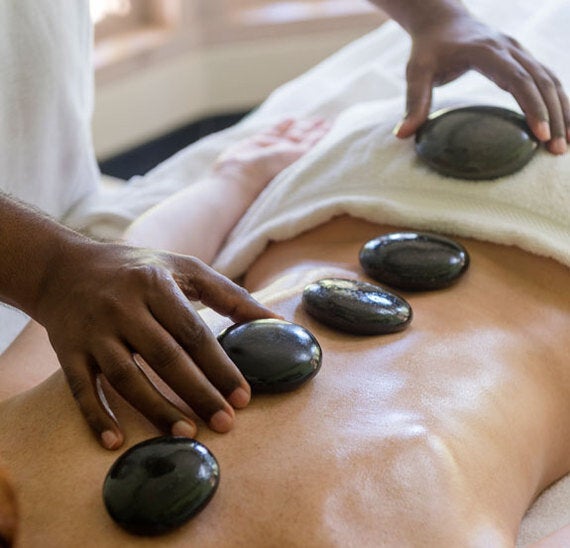 Other treatments include: Aromastone Massage, Bowen Therapy, Aloe Vera Body Wrap, Skinceuticals Facial, Lymphatic Drainage and Cellutox Wrap. Look out for special 'guest practitioner weeks' from the reflexology guru Andrea Hurst.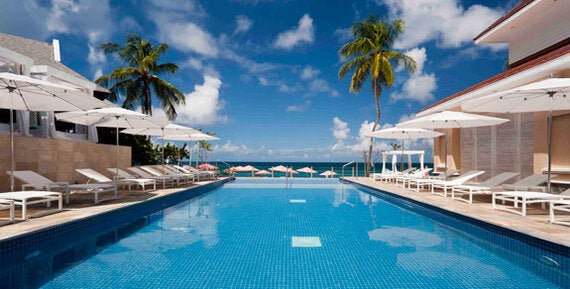 The extensive programme of classes and activities - around 50 a day - include a full daily range of yoga classes, including ashtanga, hot and hatha, tai chi, zumba, windsurfing, kayaking, water skiing, diving, archery, tennis and golf.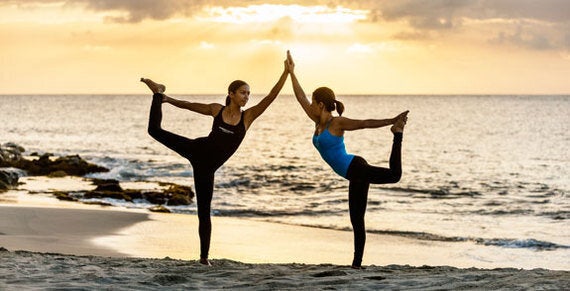 Tao for Asian fusion beach side à la carte, Cariblue Windows for a fine dining tasting menu, Cariblue for seafood, Mediterranean and lunchtime themed buffets. The Pavilion Grill& Bar for laid back oceanside burgers and sunset cocktails. The Deli for delicious detox juices, salads and wraps.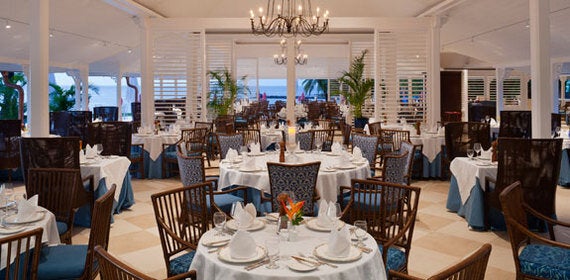 Anything - including the guided morning walk to Pigeon Island.
The Deal: British Airways offer 7 nights at 5* The BodyHoliday on an All Inclusive Basis May/June travel from £2,199pp www.britishairways.com