Turkey seems to have its finger on the healthy pulse. LifeCo is just one of many emerging health spa's in the country and, it seems, one of the most popular. The latest offering, Antalya branch, located in Akra Barut, overlooks views of the Mediterranean or the Taurus Mountains and is quite new to the LifeCo family. If this is the baby of the group, its father and grandfather are homed in Istanbul and Bodrum (the original) respectively. LifeCo offers a healthier lifestyle through improved nutrition, managing your stress levels, a full MOT for your mind and body through detox programmes, and therapies which are mostly natural healing protocols. The result is a brand spanking new valeted you, both inside and out.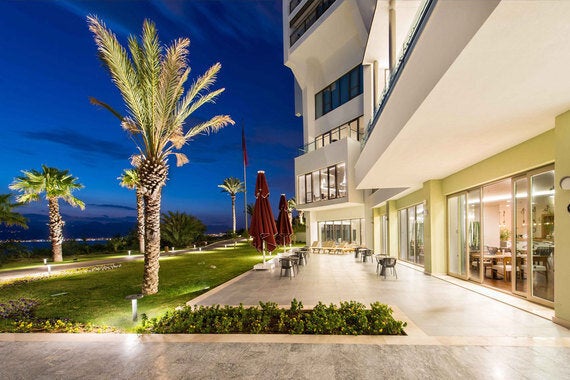 If celebrity is your thing, then the likelihood is that you could rub newly toned shoulders with Kate Moss, who visits LifeCo every year to detox with her Moss posse. LifeCo is best known for its Master detox and Juice cleanses and your health is of the utmost importance here. Before you've even had time to drop your bags - the staff, like vampires, take blood samples. A full body bio-analysis is also performed, which is retaken and compared the day you leave. No pressure to get healthy then!? There is a hint of a hospital here, hidden beneath a beautifully painted canvas of a five star hotel and spa. Doctor Doctor admit me please!!
The spa here at LifeCo is is a magical healing sanctuary. The programmes you can undergo at LifeCo are anything from Daily Healthy Nutrition and Detox Programmes, Beauty Programmes, Weight Control Programmes, Energy and Immune System Programme, Diabetes Control Programme and Cardiovascular Programme. Each of the programmes has been meticulously thought out, and the spa menu reflects these by offering oodles of treatments and therapies to coincide.The list options are overwhelming. Choose from Massages which target stress, cellulite, lymph drainage, shiatsu, hot stone and abdominal from Thailand, Sweden or Bali. Ayurvedic therapies are readily available here, from my favourite Shirodhara (dripping of oil on head) to, brace yourself, Panchakarma a body cleansing through five procedures, including laxative and colon cleansing, and Udvarthana (salt massage for peeling and slimming). If medical aesthetician therapies are your thing, then fillers, mesotherapy, needle and thread treatments, to name a few, are also on tap here. Those of you in search of lifting your face more than your digestive system, there's a smorgasbord of anti ageing treatments such as LPG skincare, collagen and lifting therapy, Oxyjet power skin care or Silicium Super-Lift Facial, an anti-wrinkle and anti-sagging system for those over 40. My personal favourite was the 'Protocol' menu. A series of IV drips with your chosen vitamins of choice, Anti Ageing, Anti Fatigue, Anti stress, Brain health, Liver or Immune support protocols containing mixes of Vitamins B1, B6, Zinc, Glutathione, Folic Acid, Phosphatidylcholine, Peptides and other ingredients you can't quite pronounce. I went for a series of vitamin B12 shots in the butt, which left me floating for hours. Whichever you choose, you are guaranteed to walk away feeling like a brand new machine inside and out.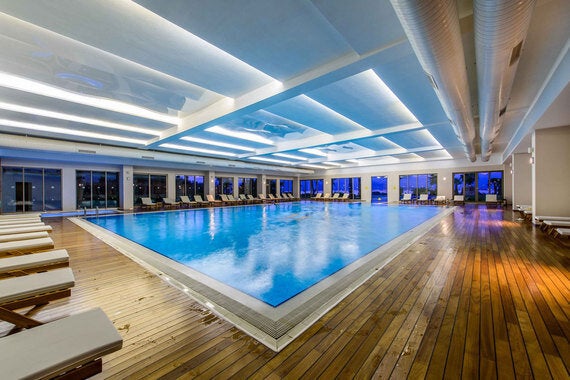 I chose to opt out of the juice programme, sticking to the amazing raw food menu from SAF restaurant instead which consists of unprocessed, healthy, low-calorie, natural, plant-based dishes and meals. I am a big fan of raw food and of SAF. People often mistake "raw" for plain raw veg. But quite the opposite. Raw means that the ingredients are cooked below 41°C which not only protects their flavour but most importantly their nutritional value. By not overheating the ingredients, they keep their enzymes, which serve to give us more energy and also the vitamins and minerals are not damaged. This also helps our cells to become repaired and renewed giving us more vitality and younger skin! Think 'Lasagna' made from courgettes, with rosemary ricotta cheese (made from cashew nuts). Crashed avocado and flaxseed crackers. Roasted sweet pepper soup, hummus and rice paper rolls. My programme was the 'anti-ageing low calorie' and while my calories were restricted, I didn't feel hungry due to the food being so delicious. I found myself eating each morsel with appreciation and slowly so it could last!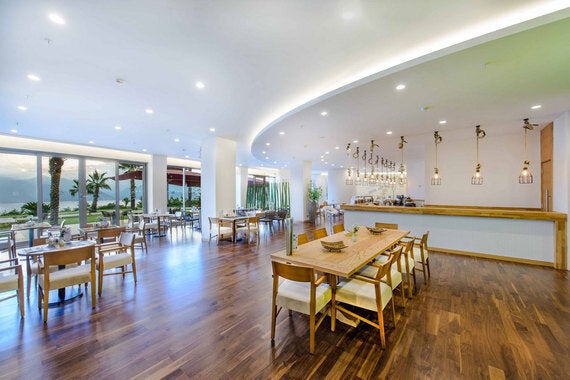 Of course you don't come to LifeCo for the accommodation, however you hit the jackpot here regardless. LifeCo set up shop here in Antalya inside the Akra Barut hotel, which overlooks the snow-capped Taurus Mountains. Your view embraces you as you are smacked in the face every morning by a picture perfect view of the med, and steam boats floating aimlessly as though just added for effect. Being surrounded by the unique natural wonders makes your journey to health here all the more palpable. LifeCo overhauls your body and mind, especially if you are serious about getting your life and your nutrition in check. Great if you want to re-train your body to eat the right foods and also to make sure everything is in working order, just like a formula one machine.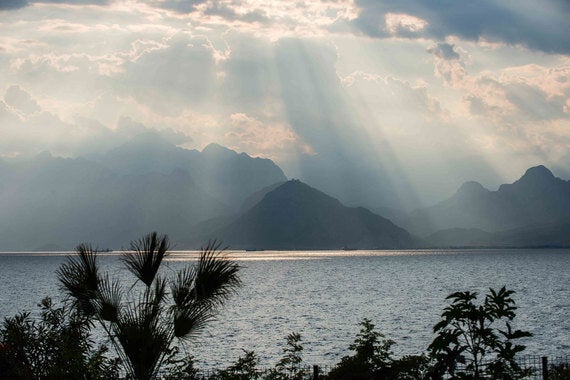 The Space Cabins, Ozone Saunas and Oxygen mask area. You can sit for hours getting reenergised in their new age machines. Make use of the hotel's four pools both indoor and out. One of which goes from indoor to outdoor! And when in Turkey, do as the Turks and make full use of their
ginormous sauna, steam room and hamam.