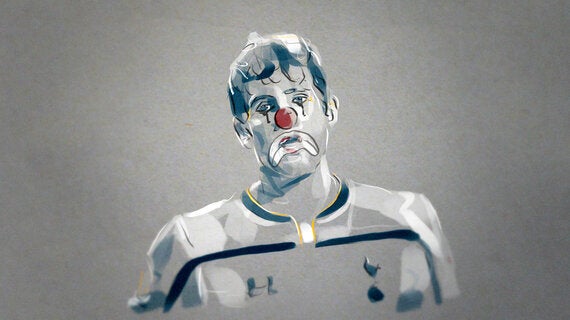 The plot of the surreal soap opera 'Tottenham Hotspur' has taken twists in the last few days that would stretch the credulity of even the most devoted of daytime TV viewers. First we had that staple of the hack-scriptwriter, the 'dodgy fire', when Archway Steel - seen by many fans as the evil enemy that is preventing the building of THFC's shiny new home because of their stubborn refusal to vacate their Paxton Road premises - turned up to work on Monday to find the place ablaze. Details have yet to emerge as to the cause of the fire but theories range from over emotional Spurs supporters to actual agents of ENIC. Most observers on social media have ruled out anything so prosaic as an accident.
Closer to playing matters we had Mauricio Pochettino melodramatically digressing midway through a press conference to pointedly remind everyone that he is not the 'manager' of Tottenham Hotspur but the 'head coach'. His role at White Hart Lane, he explained as clearly as his Ardiles-esque accent would allow, was VE-RY DIFF-ER-ENT from the one he had at Southampton. Had his old interpreter been handy he would no doubt have enunciated in plain English: 'I know the team is piss poor but don't blame me - I don't buy and sell the players I simply work with what they give me'.
'They', of course, are chairman Levy and director of football Baldini, and the next plot twist saw these two implicitly admitting that they had made a pigs ear of the last few transfer windows by hiring someone else to take the blame for the next one, namely Pochettino's erstwhile Southampton colleague Paul Mitchell. This is a characteristic Levy move. When Seville knocked Spurs out of the Europa League in 2007 he went and poached their manager Juande Ramos. When PSV did the same the following year after a penalty shoot out he went and got the man who had saved the penalties - Heurelho Gomes. Everyone must now pray that the new 'Head of Recruitment and Analysis' - head hunted after Southampton completely out manoeuvred Spurs in the summer transfer market - has more success than those previous signings.
After all this drama, actually sitting down to watch a football match on Thursday night seemed rather a drab prospect and not just because it was another dreary Europa League group game. But the far fetched narrative continued when three separate instances of spectator-encroachment in the first half culminated in the game being temporarily halted by officious UEFA representatives.
The brief hiatus allowed everyone the chance to try and explain the strange goings on. Ukip-like, ITV immediately blamed the Partizan Belgrade fans, alleging that the whole thing had been coordinated by mobile phone from within the away end. But a quick look at the screen grabs revealed that all three imposters had worn t-shirts with the word 'Bassbuds' emblazoned across them. Bassbuds is a manufacturer of ear phones and it makes the official Tottenham Hotspur ones available in the club store. At the time of writing, this bizarre collection of facts remains unexplained. Was the whole thing just one devil-may-care publicity stunt? Or were Bassbuds exacting some kind of weird revenge on Levy, a man not always loved by those he has done business with? Spurs are expected to be sanctioned by UEFA for the lax security.
Oh, and then there was the game itself. Spurs were so-so and won 1-0 because Partizan were worse. On Sunday, in-form Everton visit following their highly impressive 2-0 away win against Wolfsburg.