You know you are in a foreign country when you bite down and enjoy your first rooster testicle soup. Okay the rest of the rooster is in the soup too. But my host generously, having gobbled up ( pun intended ) the first one passes the second to me. Gasping, I hope not too obviously, I popped it into my mouth and chewed. It was soft and delicious; Reminiscent of kidney but without the bitterness or chewiness. A true delicacy, the rest of the soup was fabulous too. Chicken broth can be a bit bland but this was meaty flavour. With this clear but oily broth came slabs of dark brown rooster meat accompanied by soft vegetables cut in disks with a crinkle cutting machine. Enhanced by a scattering of salt this was the perfect restoring soup. There is a Jewish concept that chicken soup is the the ultimate cure all. But this Hungarian dish would bring you back from the dead. After our lunch we walked around feeling as if we had been to a spa.
I was making a day trip to Hungary. Starting with the Ryanair beasts; no bags, nothing to hold me back, the day began well. Even London transport failed to skewer my day, completely randomly I had checked the transport For London website for travel hiccups the night before. I have done this trip many times and my habit is to trudge off to the tube without so much as backward glance. Fortuitously I looked and found that I had to take a completely different route. At 5.30 am it is sometimes hard to be mentally flexible and make the necessary gear shifts to change route, but i managed it. Sitting on the tube to Seven Sisters I thought about Tuesday evening. Heather Kerzner had orchestrated for Marie Curie a photography event at the Bulgari hotel, in Kensington. It was a great drinks party and charity auction to benefit the charity. Young up and coming photographers had all taken the pseudonym David Bailey and the great man himself had donated a few large prints. The evening went well with Simon Philips, one of the founders of Masterpiece, loyally supporting many of the lots and, perhaps, unluckily not buying any. I put my hand up once and also failed to buy. Harry Dalmeny of Sotheby's was at the rostrum stirring everyone up and making risqué jokes
The evening raised money and Heather put huge energy into encouraging and praising those who had bid. It augers well for the midsummer party at Masterpiece.
From Seven Sisters i changed and headed to Stansted on a proper train. It was gleaming and brand new. The train I normally use has an incredible disconcerting habit of producing very large bangs every 5 to 10 minutes, due to some contact shift in the overhead electrical connection, but this was silky smooth. On Wednesday Nazy (CEO of Masterpiece London) and I went to the Syngenta award for photography relating to the wilderness or nature under threat. They seem to be a moral company, they employ over 27,000 in a myriad of countries and have corporate responsibility at their core, rather the pure lust for profit. This is quite a rarity for an agri-business. The show was held in the back rooms of Somerset house. The challenge to bring these threatened areas into public focus is huge but immensely worth it, the exhibition will only be up for a week but it is well worth seeing. We then rushed off to Pimlico road for the opening of Rose Uniacke's shop. She is a new exhibitor at Masterpiece and will be bringing 20th century design but she has a completely eclectic eye and could bring anything. All the Pimlico road were there, the dealers and a few clients, it made a fascinating counterpoint to the art crowd at Somerset house to the decorative arts mob in the Pimlico road.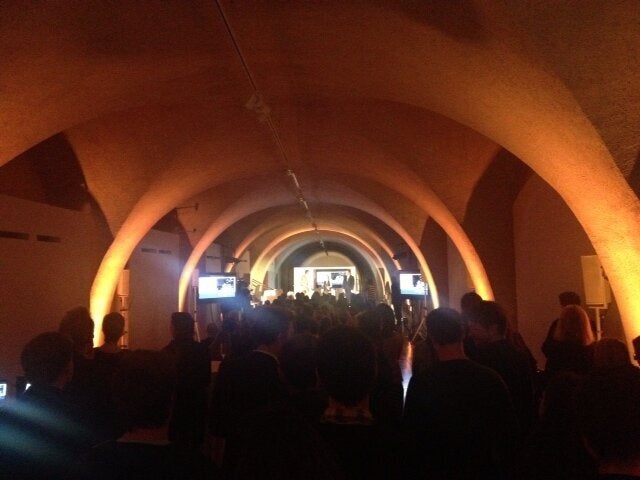 I arrive at Stansted and go through the scanning process. I'm such a weirdo, I take a strange sort of pride in getting my ipad out the bag, putting my jacket in the right place, making sure I have no metal in my pockets. Perfection, I usually sail through in less time than its some chump to pull his belt out of its loops. I never wear a belt or lace up shoes for flying. Anyway I got it completely wrong. I left a half bottle of water in my bag, I had to line up with the idiots to be ticked off and humiliated by the guards who obviously live and breathe for such triumphs as handing my half bottle of water and making me walk off to the bin to dispose of it.
Onto the plane and two and half hours of sleep catch up before I will have to listen to the idiotic Ryanair fanfare. It allowed me the reflection of how Thursday was a day of dealing. I started at Hatfields and picked up two pieces of furniture, a Pembroke table and a Canterbury. I put them in the car and headed off to the west end. I was going to 'run' them. It is strange to admit that in all my years in the business this is the first time I have ever done this. You drive up, press the door bell, raise the boot of your car and off you go. It is a humiliating business, sale or no sale it is like showing someone your underpants. It is very personal. I will need to toughen up if the future holds much more of this. Rejection followed, for good reasons but it followed nonetheless. In the afternoon I headed off in another direction and this time I did make a sale but it was the same underpant revealing exposure.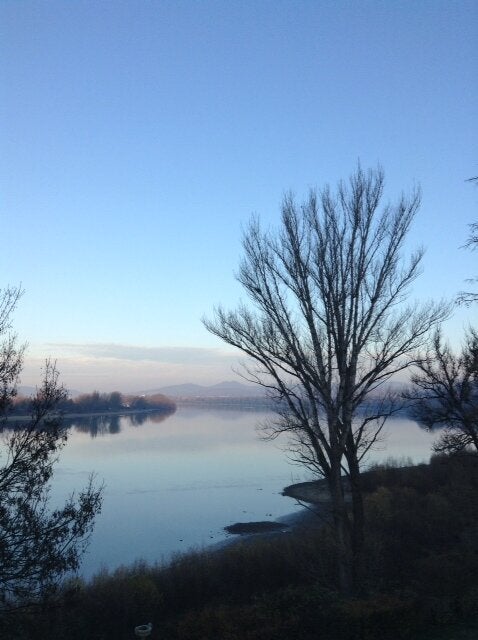 Finally in Budapest my taxi driver speeds me off to the house, not before regaling me with anecdotes of Hungarian drinking bouts on a recent driving job he had in Cuba ferrying round a Venezuelan business man. Strange but true. The House is coming on well and we discussed the forthcoming wedding of his daughter and stood looking at the Danube as the sun beat down. A calm fell on the scene and we could smell the spring and the warmth reflecting off the water. Then back to work and Rooster soup.