The party is over, the music has stopped and the band is packing up their instruments. Outside, dawn captures the last merrymakers as they wend their weary and uneven paths home. Actually, Masterpiece is not a party, it just feels like it.
Monday arrived and the Masterpiece team and exhibitors gathered around the piano in Le Caprice for the annual exhibitor meeting. The ritual of 'the exhibitors meeting' always feels a little like an employee's appraisal. The room fills with representatives of all the dealers and I stand up and give a sort of 'end of term' speech. I balance my words with praise for the exhibitors, information about the fair, proactive feedback and plans for the next few days but we are always learning and looking for recommendations. I try to pre-empt as many questions or complaints that might be heading my way. There is fragility to my voice as I have been talking for over a week to press, exhibitors and the many visitors that attended this year. My frog croakiness, I hope, will not dilute the enthusiasm and excitement centred on this year's fair and exhibitors. The truth, which you don't often hear from fair organisers, is that the fair has gone pretty smoothly, visitor numbers are significantly up and sales across the fair have been unexpectedly robust, both institutionally and from international private buyers. Record numbers of collectors have passed under the white neo classical arch and into the vastness of the fair; Exhibitors are happy. I finish and address the floor to ask questions. A dealer stands up and rebukes us for pouring too much champagne on preview day, but I am not sure their clients would agree. Another dealer comments that he thinks the fair is a little long but as this is his first Masterpiece I suggested that he waits until Wednesday and close before he registers his suggestion. The meeting closes shortly after, the whole 'appraisal' taking less than half an hour. I am in shock, I had been prepped for a bit of sweat (as you always do with appraisals) but nothing occurred. We went back to preparing for the days ahead.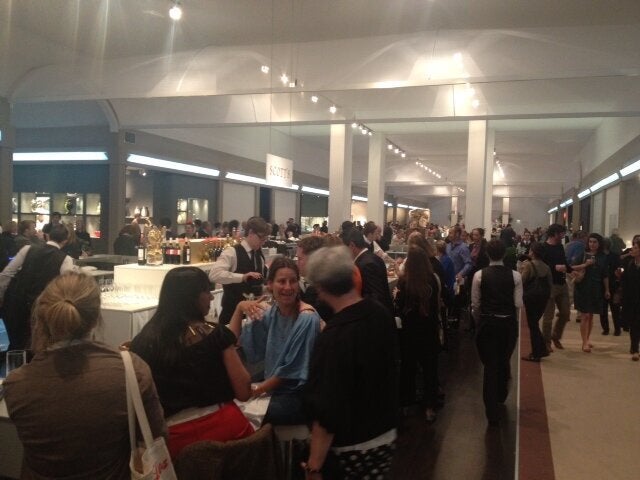 Tuesday night was the night of the Midsummer Party for Marie Curie. I had hardly been involved and I was nervous because in previous years the dealers had not felt that the party sufficiently involved them. However, Heather Kerzner is a consummate professional and I need not have worried. Over 1,000 guests arrived, chatted, drank, gave and departed. A smaller gathering went into dinner where Simon de Pury, coaxed with charm and cheek, further generosity out of the pack. An astonishing £840,000 was raised and everyone basked in the glow of the success.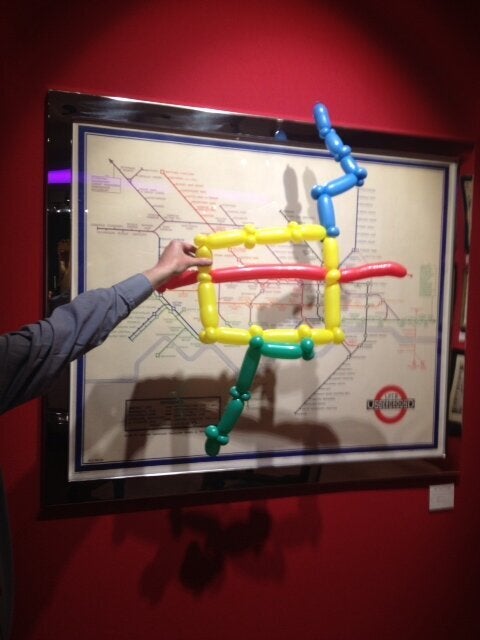 One of the more remarkable things about Masterpiece London is the way the fair gets busier towards the end of the day. With every other fair I have ever exhibited at, or attended, the last hour is quiet and the dealers use it as a wind down before dinner. At Masterpiece London the crowd builds from 5pm to closing time. At 9pm when the bar closes, and everyone is ushered out, the fair is often full. On our last day this anomalous effect was redoubled. The hall was packed. Our central bar is branded as Scott's but in previous years it has been Harry's Bar. One of our big hits, as a summer cocktail, has been the Bellini, a Harry's Bar signature drink which, we continue to offer. The refreshing mix of pink peach pulp and Prosecco is consumed in heroic quantities. The only challenge at the bar is the Rosé from Ruinart which is so sensational that it can compete with anything. The fair ended with record numbers of visitors and the last day was our largest increase, up over 30%.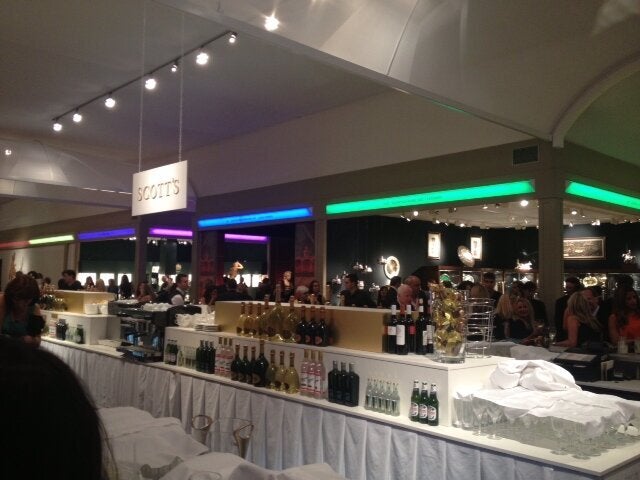 Hands were enthusiastically shook, with hugs and kisses exchanged. Cards and email addresses criss-crossed the aisles. Even a few tears roll down a few embarrassed faces as the end arrives and the great clear out begins. The Masterpiece team stand like hosts by the doors and see the exhibitors out of the building. It may mark the beginning of the end but there is no time to relax. The team speed off to a celebratory drink but it is a short one as the clear up must be done with control and speed.
I go in on Thursday morning and it is a shock to see how quickly the stands have all disappeared. It is nearing lunchtime and most of the dealers have already cleared their stands. It is very peculiar to think back a few hours. I pass by one stand that I had thought to be rather over furnished, I was mentally preparing myself for talking to the dealer about thinning out his display next year, but the stand is empty, thinned out to nothing. A squashed empty water bottle and some random scraps of tissue are all that remain. In many ways the jewellery dealers are the most shocking. They make an enormous effort and their stands glitter with precious metals and stones, now they are forlorn, broken, discarded. There is sadness but it is a glorious one. The debris speaks of a battle fought and won.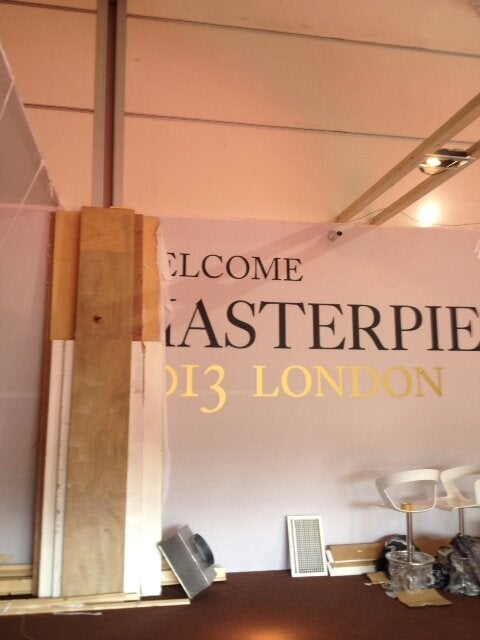 Life goes on. We now have to start planning for next year. In the autumn we are taking a project to Hong Kong and the Fine Art Asia fair. This has to be organised in a hurry and there is no time to waste.
In London the sun is finally shining and Wimbledon dominates the sports news. I go out, in my ebay bought soft top Saab, and look for low end tables. I drive around covering all corners of the antique dealing metropolis. I find what I am looking for in a junk shop, up by Golborne road. The two men who run the shop are wearing tea shirts, have shaved heads and are unfeasibly muscly. It is with some sense of annoyance that I force them out of their deck chairs to help me with prices. I make a purchase and their irritation passes. They have nothing to do with Masterpiece London, they probably have never heard of it. It is with sadness and, surprising relief to leave this unique world.