Ben is quite a character. 6 ft 6 and weighing virtually nothing, he bears his thinning swept back hair and his bold beaky nose as if he were a supermodel. Which indeed he was back in the day, flying off to Japan to strut the cat walk bedecked in Yamamoto and surrounded by equally skinny girls. He is now the foremost exponent in the UK and possibly the world of fine lapidary work, having passed through zoology at Oxford and a business importing rock crystal and ebony from Madagascar. He is truly a one off. Having returned from foreign parts he joins me in my kitchen to prepare me for the onslaught ahead. I have rashly offered to advise him over the negotiations for a new railway arch workshop, on his current street in Brixton. We drink coffee, he is nervous, I am tired. The coffee is warm and mid brown and comes from Caravan in Exmouth market. It is smooth and aromatic and leaves the mouth with a slight hint of herbs and spices. It is the last cup and I am sorry to see it go. We plan and then head off in his heroically residual Nissan Prairie. It is pale blue with a dusting of rust, almost like a subsidiary finish. All the joins are now taped over with duck tape. The passenger window is sheet plastic with a hole gashed into it. It is best to hold the door when travelling as it is inclined to open at random, as if trying to escape itself. We arrive and meet the agent, who attends with a body guard. Poor man has turned grey with all the stress and violence of his few months with Network Rail. The banter between him and the 'muscle' is friendly but wary. We all discuss the arch's merits and then move on. The dilemma is how to extract crime and malicious damage from a street where no one else wants to be. The struggle is real and yet the solution requires an entrepreneurship that a mere cog in a bigger machine is not able to bring to bear. Poor Ben has many further months of inertia ahead.
The big thrill of the week is that I am heading up to Norfolk on Friday to see my nieces and sister. A Bank holiday weekend of beach, crab and sleep beckons. But not before a celebratory lunch with Fabian from Marie Curie. Their party at Masterpiece raised a staggering £840,000. Although my role in that was merely introductory and supportive, he sweetly wanted to thank me. We headed off to Brunswick House in Vauxhall. This magnificent 18th century building now sits like an ageing aunt among the young, nestled as it is to the side and at the feet of the vast St George's Wharf apartment blocks. In principle it is a reclamation yard slash antique shop. However, that side of business seems rather sluggish whilst the bar and restaurant side goes from strength to strength. We chatted amiably and he conveyed very eloquently his passion for Marie Curie care and how he came to be in charge of fund raising. He is slight, blonde and full of febrile energy. He sails and climbs mountains while caring for his wife, children and charity. He told me of a cycle race he is about to undertake from London to Oxford. I am slightly jealous, but only slightly. When you have had the success they did at the fair, it is daunting but challenging to repeat it. We shall see in the next month or so what they propose. The amazing thing now is how many charitable organisations are keen to take on the task of holding a drinks party for 1500 people! The food is robust British with a nod to offal. I have delicious sweet breads but I thought his grilled trout was small and overcooked a grim experience which becomes bone management rather than a culinary exercise. The 'mains' were unmemorable, the only other highlight being the very pale rose, which we quaffed with sobriety but delight.
Off to Norfolk, and we discover that our dear friend Luke is over from the USA and is down visiting friends in Kings Lynn. He comes over for tea and reveals that he has just been to Houghton Revisited, and that despite the hype it is possible to simply roll up and buy tickets.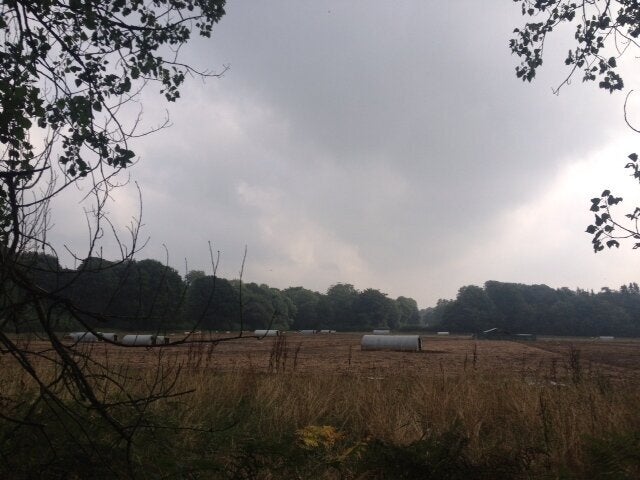 The next morning we arrive at the house as the gates open. Having got there a fraction early and driven round the perimeter of the estate. Thereby enjoying the fabulous pigs in their seemingly wartime mizzen hut homes and equally admired the staggering view of the facade from the tree lined 'drive'.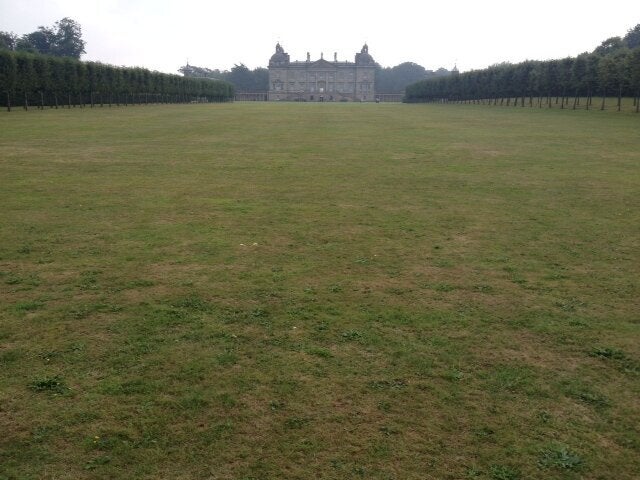 The house is miraculous and always is, retaining so much of its original furnishings. The grounds now have superb modern monumental sculpture which reminded me of Masterpiece and spurred me to aspire to better next year. The walled garden is a joy of wild and tame planting with wit and clever architecture woven into its fabric of wooden follies. But the hanging of the pictures sold to Catherine the Great is one of the great cultural triumphs of our age. One is genuinely transported back to the first period of the house. A superb fusion of early 18th design and architecture with mid 17th century romantic pictures arranged with harmony, but not tediously so. We wandered around for quite some time revelling and marvelling in the lush generosity of it all. I have to admit that I was, as always primarily informed and drawn to the furnishings. But, the paintings brought the rooms to life in a way they never had before. The beds (of which there are three) each tell their own stories. A majestic chinoiserie piece, an intimate Chinese one and an incredible lush green velvet example, backed with an enormous voluptuous shell, that shrieks of love and passion surrounded as it is by images of romance. I suddenly have an image of the hedonist first prime minister, Walpole partying late into the night at his palace in Norfolk.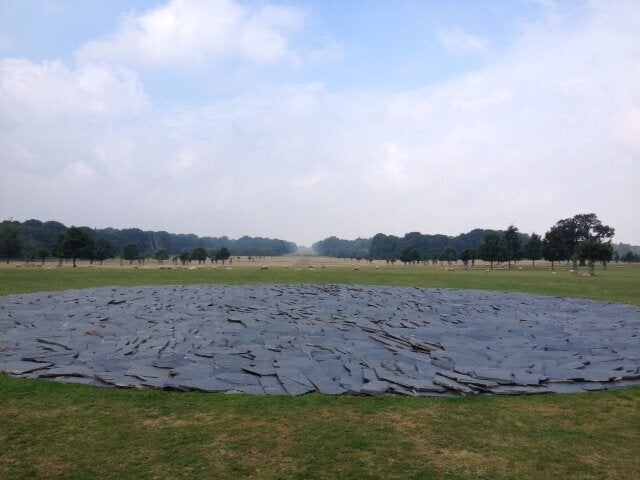 Norfolk however crammed with Stately homes it may be is also the home of the finest crab in Britain (open to debate perhaps, but it is good). My lovely sister cooked up a small poem of a pasta dish. Using crab from her own shop, the Walsingham Farms shop, she prepared the spicy crab with linguine from the river cafe cook book. Parsley, red chilli, lavish quantities of crab, olive oil and the secret ingredient lemon juice. It is not really a secret but the trick is to be both brave in quantity and not drown it. It requires both courage and sensitivity. She totally pulled it off. Washed down with Pinot Grigio blushed with cassis, the day ended in a fully rounded way with all my senses being pampered. Thank you Norfolk.