I have a bad habit. This is that I end up seeing exhibitions as they are on the brink of closing. For some reason I cannot go either at the start or the middle of the run; there has to be an element of drama - I need to be about to miss it. I therefore found myself rushing to see the Matisse cutouts at the Tate Modern, the Folk Art at Tate Britain, the Marina Abramovic at the Serpentine along with the annual pavilion there, as well as a show at the Science Museum by Joshua Sofaer called the Rubbish Collection.
The only downside to the adventure was that I have gone down with a beastly condition called Labyrinthitis. This affliction of the ear renders you off balance and subject to waves of spiraling dizziness that last only a few seconds at a time but have the knack of making you fall over or feel intense nausea, rather like the worst expression of travel sickness.
So off I set careering around both physically and in my head. The blockbuster Matisse show was my first stop. My technique with shows of this sort is to walk through to the end briskly and then saunter back and start again properly. I do this because it is hard to concentrate straight away and the walk through gives me a sense of the scale and therefore how much time and concentration I need to engage. This show was tricky as there were over 10 rooms of work, but the art is very decorative and bold in scale and execution. So it does not encourage close scrutiny. Matisse creat an impression? or an atmosphere. His cutouts seem more about ideas and concepts of shape, colour and mood than they are about individual precise 'paintings'. It was therefore easy to spend a couple of hours soaking up the warmth, wit and energy of the artist's last years and though my head span from time to time, that somehow felt strangely appropriate.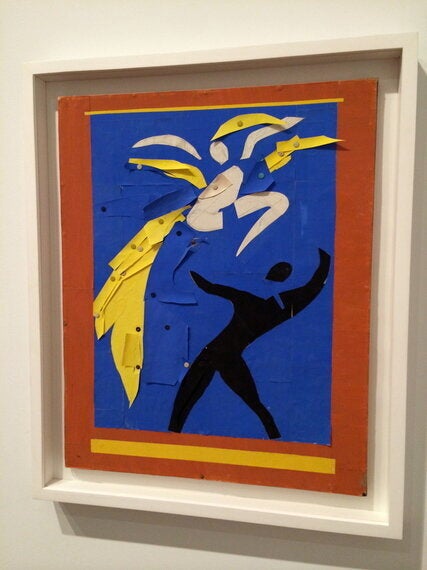 At home we revived ourselves with a mozzarella, tomato and avocado salad arranged on a plate bought recently in France. The long narrow white pottery platter adorned with the bright Southern colours of red, green and the ivory of milky cheese challenged the cold pre-autumnal drizzle out-side and gave a pleasant follow-on from the warmth of Matisse.
Back out again we hurried to the Folk show. The gallery was quiet and virtually empty, except for an earnest looking girl assiduously drawing in a sketch pad and an elderly couple who shouted at length about all the exhibits they looked at; I assumed because their hearing was on the blink. Browsing round I was struck by the easy charm that everything expressed. There were decorative naive items and functional items from shops and the two sat comfortably together. There were only three rooms and there were too many aspects overlooked for the show to be truly authoritative but it was good to see that a friend and Masterpiece exhibitor Robert Young had lent some things as had an ex client from my Mallett days Mona Perlhagen. So I felt connected however spuriously. It was also good to see this show at Tate Britain thereby placing this work at the heart of the British artistic establishment.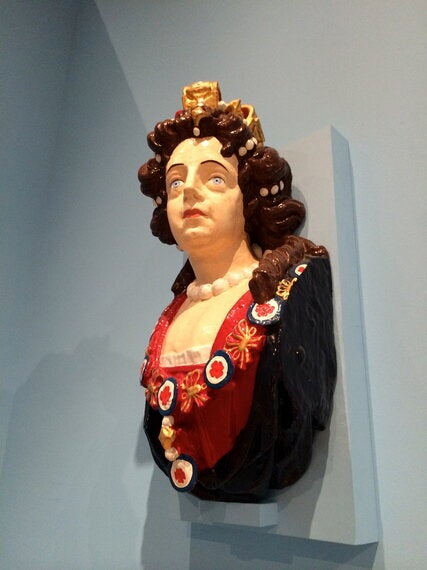 Next stop Kensington to visit the Rubbish Collection. I was only seeing the second half of this show. It had begun with a month gathering all the rubbish coming out of the museum . Visitors had helped sort through the effluent and everything including the drains was observed, sorted and noted. In the second half the artist had made beautiful arrangements of the viable stuff and it was located in the back and basement of the museum. It was a very strong, precise and beautiful confluence of randomness; the detritus was fascinating and you left shocked by the waste, and the elegant order in equal measure.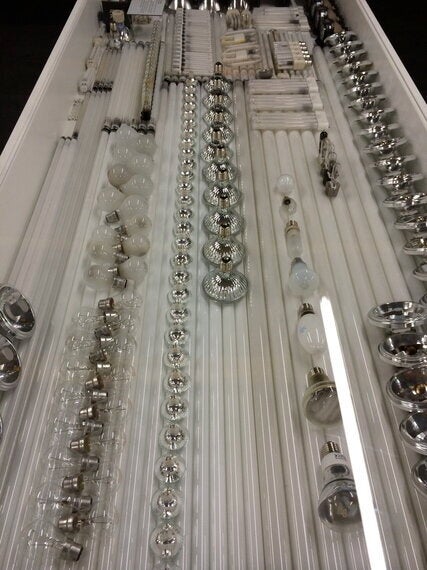 Up the road to Marina Abramovic. She has become the Grand Dame of performance art and having completed a marathon performance at Moma in NY in 2010, where she stared into people's eyes all day for 3 months. She has now let herself in for a show at the Serpentine Galleries called 512 hours. For this period she will interact and instruct her audience. There is no work, just her and the visitors and a few props. It was brave, she could have been on her own bored in the gallery for a long time. Needless to say there was a long queue. This is where Mosca the dog comes in. She is not good at queuing quietly and she immediately made friends with our neighbours by sniffing, nudging and generally looking winsome. She is an addict however and her addiction is pigeons. The park is fill of pigeons and she kept straining on her lead to race off and chase after them. Her eyes narrow and her nose points and there is almost no stopping her. So I left the queue and gave her a canter round. We admired the soon to be removed sculptural piece by the Swiss artists Fischli and Weiss 'Rock on top of Another Rock', thankfully described as an "ironic" work, and then walked over to the equestrian statue by GF watts called 'Physical Energy'. Looking round you can see that the park is a harmonious tapestry of formally arranged art and gardens - down every avenue there is natural or cultural interest. I came back with a slightly less jumpy dog, and luckily no pigeon deaths on my conscience.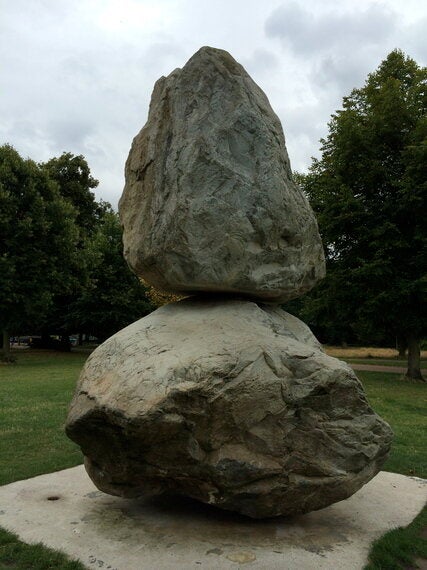 Finally we made it into the show leaving Mosca to make friends with other exhibition visitors and the attentive guards. Watches and telephones removed and placed in lockers, headphones worn, we entered the three rooms where the action was taking place. There was a sitting-on-folding-chairs-in-three-rows room, a standing-with-your-eyes-shut-on-a-podium room and a walking-up-and-down-slowly room. Having no technology and almost immediately being asked to stand on the podium and shut my eyes I lost touch with the passage of time. I kept my eyes shut until asked to move and then I sat for a while in a chair. Later I was cross- legged in a corner watching the walking and became mesmerised as the artist entered and led a couple by the hand very slowly and meaningfully across the room. I began to notice that there were subsidiary actions taking place too. The artist went up to people and asked them to perform specific small tasks. Counting rice and sit-ting or standing facing the wall or in a corner were two activities that I observed but there were certainly others I missed. Eventually I left and slipping back into my technology I realised that two hours had gone by rather than the 45 minutes I had anticipated. Needless to say the parking war-dens had taken full advantage of this oversight, but it was worth the fine.