Cycling along by Waterloo Station I am overtaken by another cyclist. Sadly this is an all too frequent event as I am not very aggressive and have a tendency to day-dream while rolling along. He is riding a 'fixie', a bike like mine that has no gears, and he is weaving slightly erratically over the road. To brake he either rests his Doc Martin right boot on the ground or semi-jumps off. The ultimate fixie has no brakes, and you lock the back wheel thereby forcing the bike to skid to a halt. To achieve this the peddles are fixed, so that you cannot free wheel. I chase after the bike and catch him. Gerard is French and is in construction, his bright orange hard hat is hooked over the narrow handle bars. He speaks perfect English but with a comedy twang like Inspector Clouseau or the policeman from the 1980's TV show 'Allo Allo! He was rushing off to the cycling protest 'Die In', at the Transport for London headquarters in Southwark. I hear later a thousand people turned up. Six cyclists have been killed on the London roads in the last fortnight. He has been cycling in London on a bike with no brakes for eight years. He observes no irony. He gave up skid braking after his knees began to fail, and developed his patent Doc Martin brakes. He buys second hand boots and he gets through three pairs a year. He whizzed off into the South London night, I did not need to ask why he had not simply installed brakes. The answer I knew. The fixie is the ultimate in independence- he had built his own bike and his own style of stopping. To conform would have been to 'sell out'.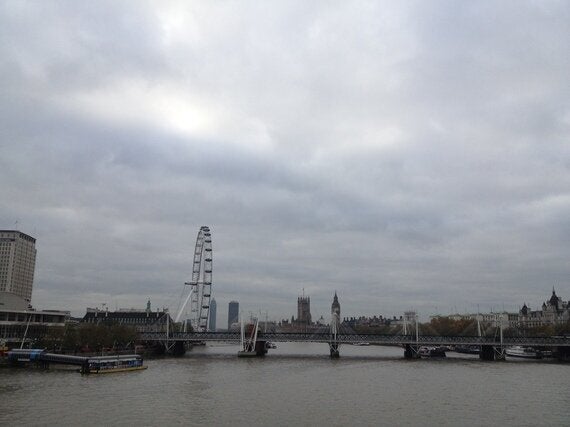 The London roads are dangerous and potholes seem to proliferate, but the city is wide-open to the careful cyclist, and nowhere is too far away. I spent the week crossing bridges, from the West End up to north London and down to my part of the south. In my sad, simple brain I always think of London being high up in the north part and basically tippling down to the south. This mental canard could not be more wrong. The city rolls and curves and there are high and low points all over the place, thus cycling is never boring. In addition to mobility you can add smell. The city has different smells in different weathers, seasons, and times of day. Right now, in the cold, with all the lights from Christmas decorations swagging the streets, an almost-burning electrical smell dominates. It is a wonderfully evocative aroma. The river smells too, and crossing it first thing in the morning offers a different smell to last thing at night. The roads have mood changes too- there are times of gentleness, times of fraught hurry and times of simple process, when the cars just go from 'a to b'.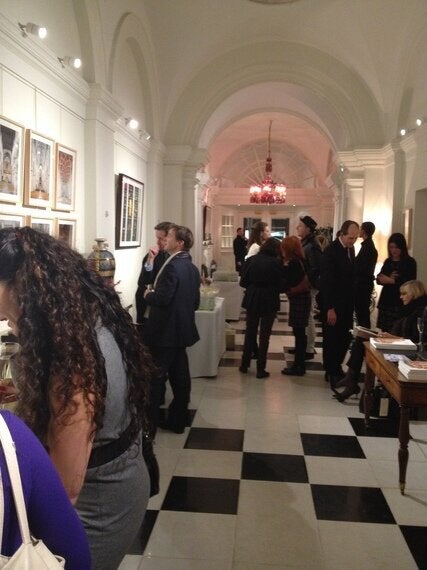 Tuesday is often gallery opening night and on this one I visited a trio. Mallett had collaborated with Jules Wright and the Wapping project, and presented on all floors was a mixed show of photography, cathedrals, Japanese temples and intense saturated-colour reportage images of Iran, set amid the panelling and red carpets. The juxtaposition of the images and the furniture was challenging but very effective. This show runs until the 21st December. Then on to David Zwirner who has such a different space. In the period town house he has taken over in Grafton St, he has fashioned the archetypal white wall space. Residing there were white marble island cities and a vast, brightly-coloured palm tree, all by the artist Yutaka Sone. Born in 1965, he has furrowed the same path for the last twenty years and this is the first time these three islands have floated together. The palm tree is another thing altogether, a patchwork of bold colours and rough craftsmanship it seems the epitome of all the intense spirit of its country of fabrication, Mexico. The minimalism of the space and work coupled with the glamorous young folk sipping beer from green bottles made a stark contrast to my previous visit. Here in the absence of colour, the green of the beer bottles stood out like a deliberately conceived aspect of the show. This show runs until the 25th January. Then for my third I went to Thomas Williams'. His small elegant space on Bond St was playing host to a show called JAHANGUIR spaces. Surprisingly the artist is from Zurich, though the name conjures up a further flung locale. The work is bold and graphic, and there were two tall, thin sculptures standing perilously in the middle of the room. He is clearly a master craftsman, but I found that after I had glanced cursorily around the room I felt I had done it! I had reached my saturation point. Bad me!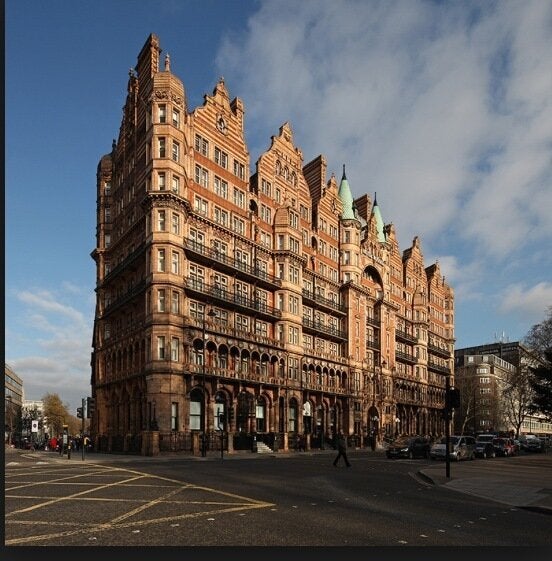 Over the next few days for various unconnected reasons I found myself cycling around or through Holborn. This part of London contains our Masterpiece exhibitor Koopman in Hatton Garden, and is crammed full of wonderful and curious corners. The redevelopment of the Prudential Assurance building is a marvellous Alfred Waterhouse survival, the red brick fantasy echoes the Natural History museum, and is a lovely quiet corner to pause and let one's eyes cast around. There are modern disappointments but the touching memorial to the company's First World War dead is very affecting. To Leather Lane- it is a frantic lunchtime food market and impossible to cycle down, but seems a real slice of an older London. Then I passed the Russell Hotel- I had never been in and it is an amazing mix of the slightly sad modern with high Victorian magnificent grandeur. It is unrestrained adornment, marble and terracotta on every face, except for the bits modernity has 'restored'. It was built in 1898 and designed by the architect Charles Fitzroy Doll, whose name reputedly gave us the term "dolled up", his use of ornament was so legendary. The design was based on the Château de Madrid on the Bois de Boulogne in Paris. The hotel's restaurant, which is named after the architect, is said to be almost identical to the RMS Titanic's dining room, which was his work too. The furnishings have long gone now and it is an anonymous confection of faux leather and wood. A sad disappointment.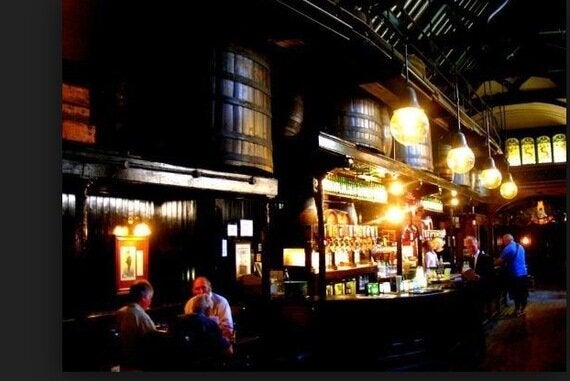 I continued my Holborn adventure drinking in the charming fake that is the Cittie of Yorke pub on Chancery Lane. There has been a pub there since 1430. It looks Dickensian and it is Grade II listed, but it is pretty spurious being a 1920's creation, more Disney than Dickens. However, it has loads of charm, and sitting discussing plans for life in a booth is a pretty bonny experience. By contrast, nearby in High Holborn is the Staple Inn, a real Tudor building that I had always thought was a Victorian fake. It is now home to actuaries. I don't know what to make of the chances of that (ha ha).
On the 1st of July 2007, smoking was banned in bars and restaurants. I dined joyfully that night in The Eagle on Farringdon Road. I lunched there again this week, not an anniversary but a happy return. The Eagle was arguably one of the first, if not the first gastro pub. I am happy to report it is still good. The cramped conditions are managed elegantly by the boss and I was quickly installed before boquerones, arancini of squash and gorgonzola, and a beetroot frittata. All of which were perfect, the first sharp and oily, but not too much, the second hot, spicy and joyfully tangy from the cheese, and the frittata was a sonnet of deep purple colour and aromatic crunch. Not from hunger at all, I then consumed a squid and potato casserole, the soft flesh of the squid was immersed in a tomato sea with the occasional iceberg of a crisp waxy potato to cling on to. Cunningly I ordered two glasses of rosé at once for myself, so as the last mouthful disappeared I had a sip of rosé left to hurry it on its way. I must visit Holborn more often.