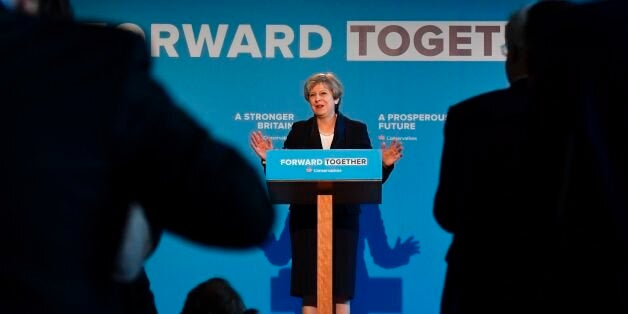 The Britain I want to build is one where people are decent to each other, and where our young people have a real chance to get on in life - no matter their background. I want to create a fairer Britain, where every child gets a good start at school and everyone can afford a decent home.
Now, I know that it's easy, when you look at the current state of British politics, to get downhearted.
Jeremy Corbyn's Labour Party has utterly failed to hold the government to account, and it has descended into a miserable combination of incompetence and irrelevance. Theresa May, meanwhile, is running the most cynical campaign in living memory. She's taking voters for granted, hiding from the press and dodging the debates - and yet Corbyn's weakness is sure to hand her a large majority.
But don't let the sorry state of those two parties get you down. A brighter future is possible.
But a bad Brexit deal would wreck that future. Taking us out of the Single Market, as Theresa May plans to do, would be disastrous for the economy, disastrous for jobs and disastrous for our public services. Yet Jeremy Corbyn failed to stand up to the Prime Minister. Worse, he ordered Labour MPs to vote with the government and hand Theresa May a blank cheque.
The outcome of the Brexit negotiations is far too important to leave in the hands of Theresa May and the politicians in Westminster and Brussels. The choice about Britain's future should be made by the British people. That's why our manifesto commits to giving you a referendum on the final deal, including the option to reject it and remain in the EU.
But my ambition for Britain isn't confined to preventing a destructive, extreme Brexit. I believe in a brighter future where every young person has the opportunity to make the most of their lives. That's why we have also set out a range of policies to strengthen our education system, create more apprenticeships and tackle Britain's housing crisis.
That includes our fully-costed plan to invest an extra £7billion in our schools and colleges, to reverse Conservative cuts and ensure that funding for every school rises in line with both inflation and pupil numbers.
Our manifesto also promises to extend free school meals to all primary school pupils, and to introduce a discount bus pass for 16 to 21 year-olds. And we're aiming to double the number of businesses that hire apprentices, because they are great way of giving young people the real-world skills employers demand.
We'll make housing more affordable, because everyone deserves a decent home. For too many young people, it's not just home ownership that's out of reach, but even the prospect of renting a home of their own. A quarter of those aged 20 to 34 now live with their parents.
We will introduce a new model of home ownership, 'Rent to Own', which will allow people to buy their first home for the same cost as renting. Each monthly payment gives you a share in the home until, after 30 years, you own it outright. For young people on low incomes who need help with the cost of renting, we'll restore Housing Benefit for 18 to 21 year-olds. We don't have to accept Theresa May's callous approach, which would see young people forced into poverty and homelessness.
But ultimately, solving Britain's housing crisis requires us to build more houses. We have set out plans to provide 300,000 new homes a year, with government stepping in to build if developers don't.
You see, we don't have to settle for Theresa May's limited, mean-spirited vision for Britain. We can invest in our young people, to make sure they get a good education and can afford a decent home. We can build a fairer country, with great public services, a clean environment and an innovative economy.
This election is your chance to choose that better country. With a vote for the Liberal Democrats, you can change Britain's future.
Tim Farron is the leader of the Lib Dems, and candidate for Westmorland and Lonsdale