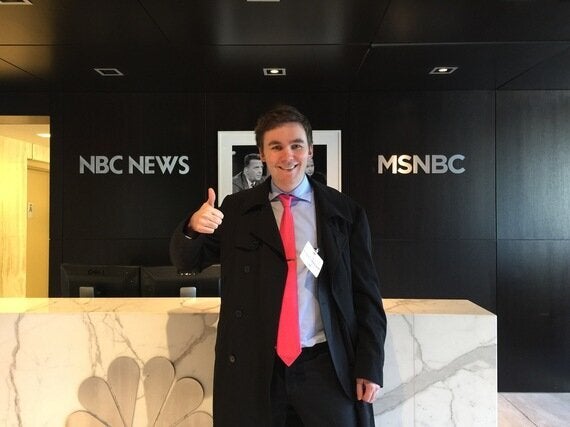 One of the best things about being an entrepreneur is the huge variety in what constitutes a typical working day. My brand, Tom Cridland, is an international fashion label that specialises in making luxury clothing accessible to more people and fights fast fashion through sustainability. Our garments are built to last and we're leading a new trend towards protecting our natural resources by making truly durable clothing. Most notably, we designed The 30 Year Sweatshirt, which underlined our sustainable fashion ethos by guaranteeing a luxury crewneck for three decades. In short, we're an e-commerce brand with customers on six continents, and the effect this has on my working day is that I'm able to be mobile. Whether I'm by a swimming pool in Los Angeles, or on a train from Kings Cross to Huntingdon, I'm able to get out my laptop and make sure my work is done.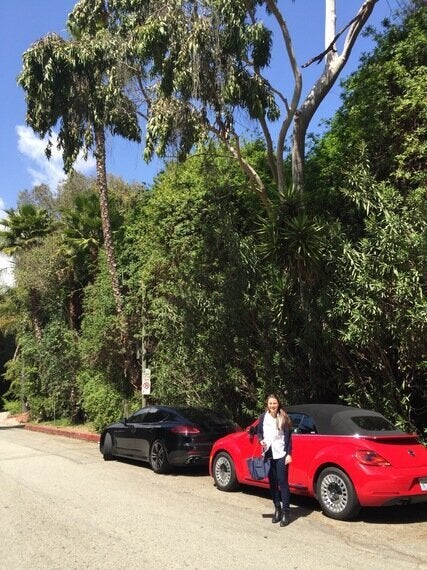 I run the brand together with my girlfriend of 6 years, Debs, who is Managing Director. Alongside our fashion brand, we run a Public Relations agency, with about 15 clients, so our time is split about evenly between running these two different businesses. We have also just formed an Entertainment company too, which is currently working on producing a record and a music documentary. We're extremely busy and we have to travel a lot. Luckily, we love what we do and we want to see as much of the world as possible. Typically, within the space of a year, we spend about 3 months in London, 3 months in the British countryside in Northamptonshire, 3 months in Los Angeles and the rest of our time largely visiting our production sites in Portugal and Italy.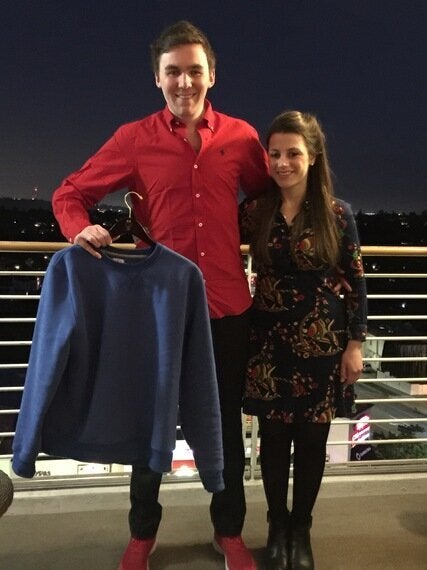 As I have illustrated, therefore, the mechanics of a working day for me can change dramatically but there are also several elements of how I work that never do. I structure my week in a notebook, writing down everything I hope to get done each day. As well as this, I have a diary where I write down any appointments or meetings, as well as where we're going to be at any particular moment in time. I then have a document on my computer, where I keep a list by month of all the major business landmarks that I am working towards, a list of all the leads I have for press coverage for our fashion brand (we have been featured in many international newspapers, and on major television and radio channels) and a list of our PR clients to make sure their needs are being met. Every day, I will batch my emails into about 2 hours, making sure that I'm up to date on them roughly every 24 hours at the very least. Every week, I will chase up any live press leads that we have to see if they'd like to cover our story. I'm in touch with every PR client at least once a week, often more than that. Importantly, I try to make sure that I'm being creative so, aside from doing the essential day to day work that I've just described, I'm always working on new designs, projects, events and promotional plans.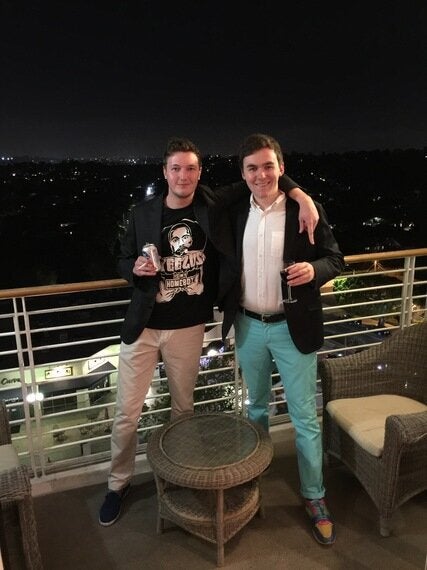 Over the course of a typical day in London, LA or any city, I might wake up at 8.30am or 9am. I'm terrible in the mornings. I don't usually have breakfast, just a latte and some water. I take about an hour to get ready, which I usually do with the record player on (music is probably my biggest passion). If I've got meetings, I'll put on a jacket and tie, otherwise a sweatshirt or shirt and some casual trousers. Around my meetings, I will then get to work for the rest of the day in front of my laptop, notebook and diary and, from time to time, I'll be up till 2am or 3am working. In the evening, if we don't still have work to finish, Debs and I might watch a film or a TV show together after dinner. If I'm cooking for us, I might make some roast chicken or a curry. Debs is fabulous cook though, so can whip up something of restaurant standard in about 20 minutes, whether it's penne arrabiatta or delicious Ottolenghi vegetable dishes. We love to host, so friends are often round for dinner, which sometimes escalates into something more boozy. We love going out to eat too. In London our favourite spots are Scott's, Hakkasan and Mr Chow, in LA we love Craig's, Hotel Bel Air and The Beverly Hills Hotel, and in Lisbon it's Gambrinus more often than not.
Enjoying work is a true blessing and one I don't take for granted. To be in this amazing position after just two years is wonderful and we're still pinching ourselves every day. We're also grateful to have come from a country where we could have access to a £6,000 government start-up loan, despite having no business or fashion industry experience. We therefore want to give back to aspiring entrepreneurs who are less fortunate than us, so we've partnered with the charity Deki. No matter who you are or what resources you have, however, I've learnt that what will ultimately make the difference as an entrepreneur will be making sure you value every single day as an opportunity to be hugely productive.