China's largest Bitcoin exchange gave away RMB 10 million (US$1.6 million) worth of the digital currency over Chinese New Year as citizens look for new investment opportunities.
OKCoin's virtual "red envelope" promotion was conducted through the popular WeChat messaging platform to "promote the adoption and use of bitcoin," the company said. The high-tech take on the gift-giving tradition led to around half a million new digital Bitcoin wallet accounts being created.
A spokesperson for OKCoin said that they had seen a continued "steady adoption" of their digital wallet service since the campaign with take-up fuelled by "speculation and interest in adopting new technology".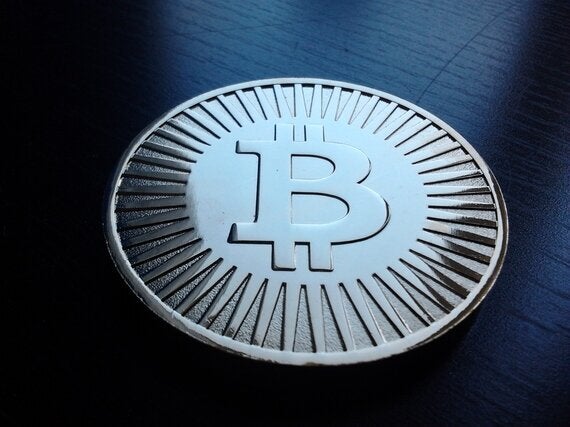 Bitcoin expert Leo Weese, who co-founded the Bitcoin Association of Hong Kong, said that citizens are turning to cryptocurrencies as an investment opportunity and as a result of mistrust in the Chinese stock markets.
"China has very few things that people are able to invest in - it's pretty much just real estate and a rigged stock market... digital currency is very easily accessible," said Weese.
Launched in 2013, OKCoin has grown rapidly alongside interest in the cryptocurrency in China. Last year the company raised US$10 million worth of investment.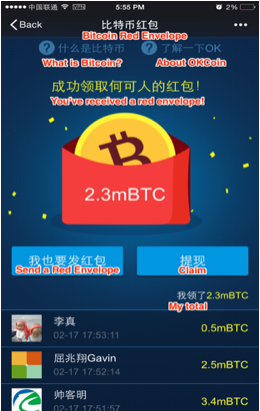 Despite the successful promotion, the number of Bitcoin transactions carried out over China's festive period is tiny when compared to the sums exchanged digitally in Renminbi "hongbao". On Chinese New Year's Eve alone, users of Alibaba's payment app gifted RMB 4 billion (US$624 million) of cash to friends and family, according to the company.
Regulation of cryptocurrencies, which are "mined" by computers solving mathematical problems, remains lax in China. Though authorities have warned financial institutions that digital currency cannot be used as legal tender, the public are free to participate in Bitcoin transactions.