The world's largest civilian drone manufacturer is responding to an increasing tide of regulation as countries consider legislation to control the use of Unmanned Aerial Vehicles.
Michael Perry, public relations manager at Shenzhen, China-based DJI said the company welcomes legislation amid rising safety and privacy fears. However, he said regulators should balance "the need for safe skies and the opportunity to be innovative in the sky," adding that "the likelihood of an outright ban is more substantial in an area where you don't have regulations."
With smaller, lighter and more affordable civilian drones entering the market, DJI says it is working closely with regulatory bodies.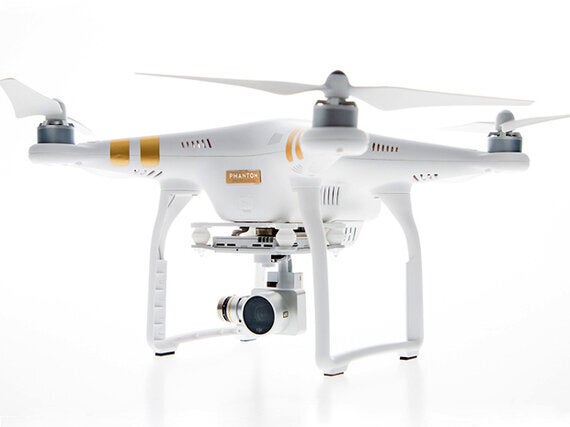 Speaking by phone after the launch of their latest Phantom 3 model, Perry said that clear guidelines also help protect their market. In some jurisdictions, rules are ambiguous, leaving consumers confused. "We feel like countries like Australia, UK, New Zealand have started to put together a framework that addresses this," he said, "the challenge that we see is in countries like Hong Kong, US and a few others where either the mechanism for regulation is too unclear or too bureaucratic."
DJI's 'no fly zone' system is at the forefront of their compliance efforts. The software update, rapidly rolled out in 2014, prevents their UAVs from taking off in, or around, specified airports and other sensitive areas. According to Perry, the move was aimed at new, amateur pilots rather than DJI's traditional customer base - hobbyists.
The company has also provided an add-on parachute system and propeller cage accessories for consumers living in areas where such modifications are required.
In the US, the Federal Aviation Administration is set to issue new rules for civilian drone pilots in September, 2015, though the Washington Post reports that the FAA is behind schedule. The International Civil Aviation Organisation (ICAO) is due to publish new standards regulating UAVs in 2018. It sets international rules that are typically adopted by its 191 member countries.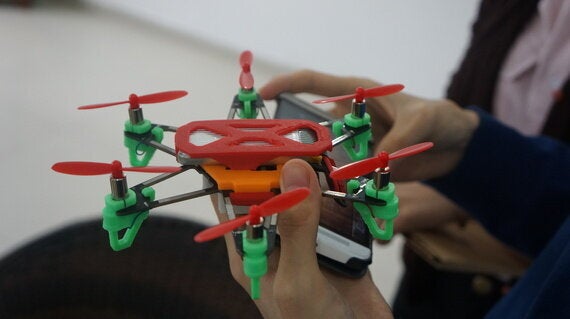 Other Chinese manufacturers believe the burden of compliance lies more on the end user. Founded in 2011, ElecFreaks - also based in Shenzhen - specialises in open source, modular drones. They offer hundreds of components which can be fitted together to create UAVs in almost limitless configurations. Since each module is open source, they can be adapted and built upon further by customers, or even other companies.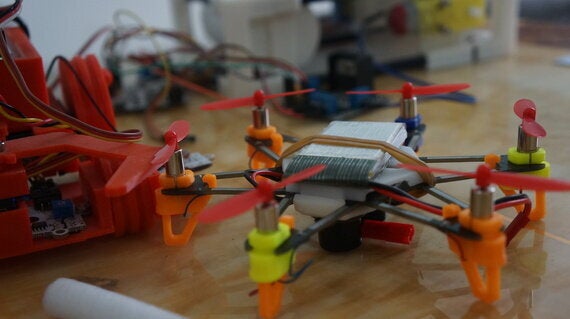 Marketing Director Kathy Yang said that "before they [customers] get their hands on this drone, they should know about the law," adding that ElecFreaks will look more closely into compliance issues if they release a ready-made commercial drone.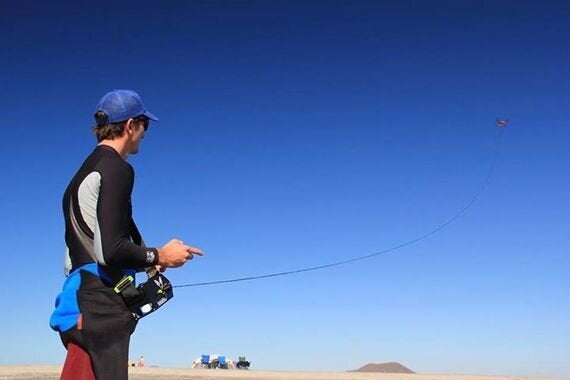 FotoKite Pro is a tethered UAV currently in development. According to their website, the tether feature promises to provide a "visible, load-bearing physical link" from the drone to the user, designed to reassure bystanders and provide visual accountability to property owners. Though the 'UAV on a leash' is not yet in production, it is unclear as to how a tethered drone may be viewed by regulators in the future.
As with many technologies, there is often a delay between the rise of new innovations and the capacity of the law to curtail them. Though manufacturers are responding, ultimately, the responsibility to fly safely and respect privacy will be upon consumers.