An area of protester barricades was cleared at the main Umbrella Movement protest camp on Tuesday in Hong Kong.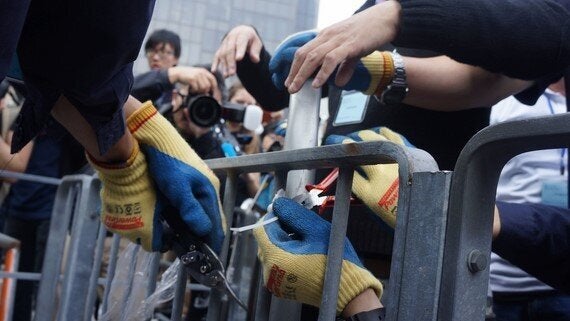 There was little resistance from pro-democracy occupiers as road access to the CITIC building on Lung Wui Road was restored. Temporary traffic lights have been installed to direct traffic.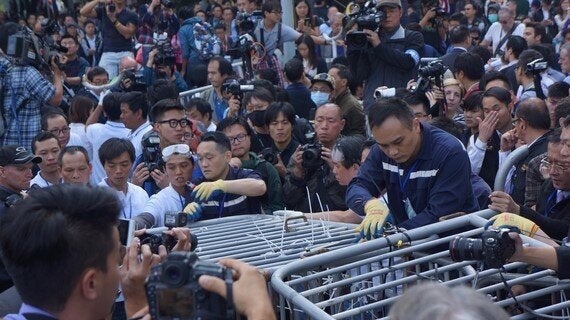 The state-owned CITIC Group won a court injunction which allowed for 'obstacles' to be removed from the front of their building.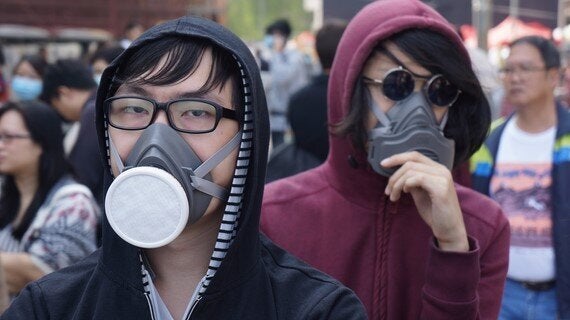 However, most of the main encampment, where protesters have been gathered for over eight weeks, has remained untouched.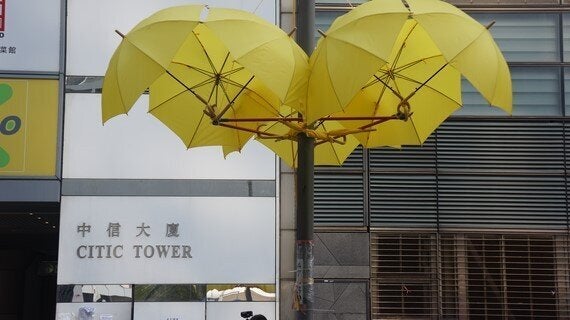 CITIC Group staff used saws and pliers to cut through chains and cable ties as dozens of reporters and photojournalists surrounded them. Police and bailiffs remained on standby to provide support if required.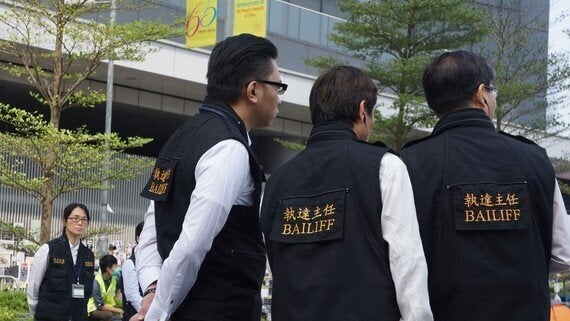 As barriers were taken away, protesters complained that they were not made aware of the limits of the clearance area.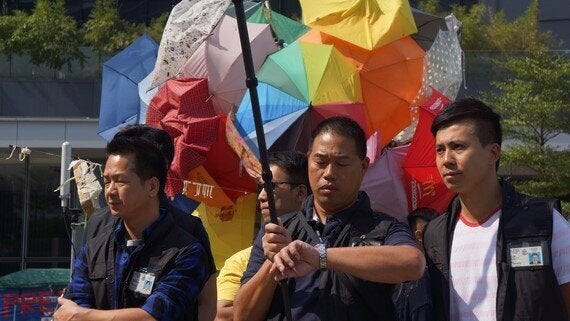 A protest site marshal discussed with bailiffs which areas would need to be cleared in order to restore access to the 33-storey CITIC building.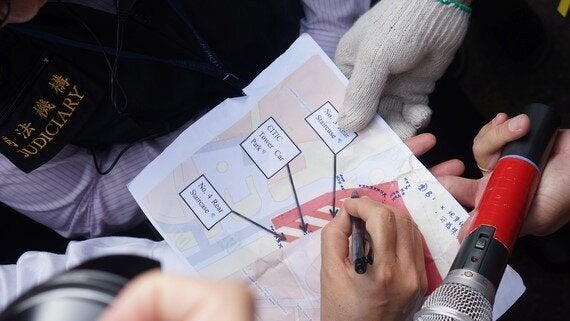 Some activists removed barricades themselves, moving them to different areas of the camp.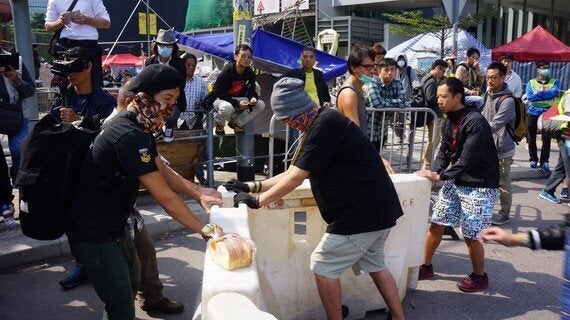 A stand-off occurred as staff attempted to clear barricades near a roundabout on Tim Mei Avenue. However, democratic legislator Albert Ho negotiated with bailiffs to allow just half of the traffic island to be reopened.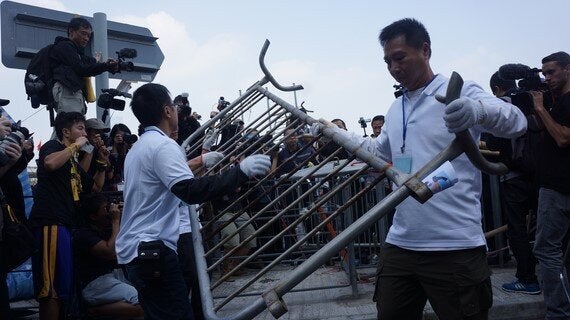 Student leader and Scholarism co-founder Joshua Wong was on site. Wong demanded to know whether more areas would be cleared tomorrow. CITIC Group later stated that no further action would be necessary.
Cleaning staff moved into the site as roads and pathways were cleared.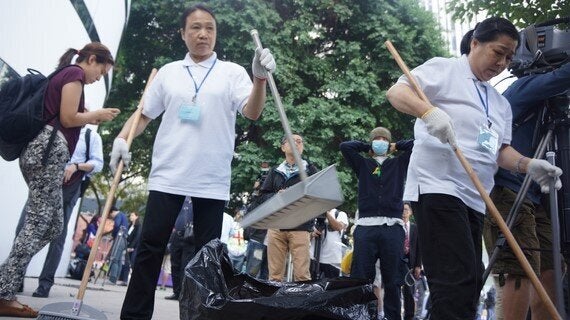 One journalist, caught in the media scrum, was treated by Red Cross first aiders.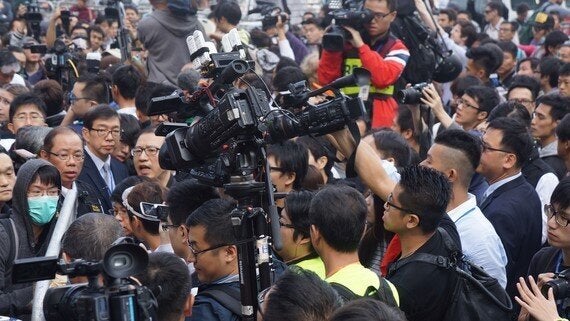 Students and pro-democracy campaigners have vowed to continue occupying three key areas of Hong Kong, demanding full universal suffrage for the 2017 elections and calling for the city's constitutional reform process to be restarted.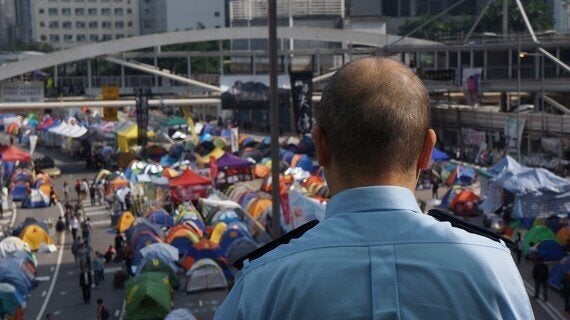 Another court order related to the Mong Kok protest camp in Kowloon may be executed later this week.