Last week, you may have heard Laura Coel talk bravely about her experience of restorative justice and how she came face to face with the man who abused her.
Incredibly, Laura forgave her step-father and spoke of moving on, 22 years after the abuse began.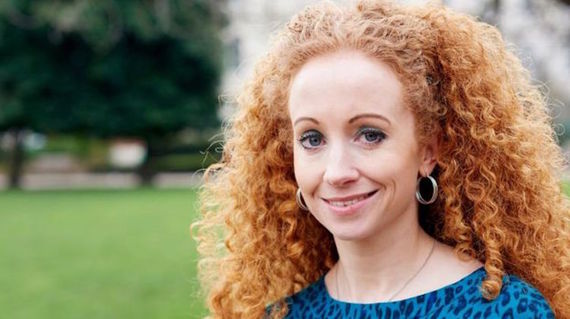 Laura is the first UK survivor of childhood sexual abuse to waive her right to anonymity and seek restorative justice in this way.
So what is restorative justice and how did it help Laura?
According to the Restorative Justice Council, it is a term used to describe the process of giving victims "the chance to meet or communicate with their offenders to explain the real impact of the crime - it empowers victims by giving them a voice."
It is also supposed to help hold "offenders to account for what they have done" and encourage them to take responsibility and make amends."
Restorative justice sounds like a nobel aim, but can it work in practice?
On TV and radio, Laura spoke eloquently about the abuse she survived and the impact it had on her life.
She was just 8 years old when her step-father Brian started to groom and abuse her.
Unable to understand and manage the guilt she felt after what had happened, Laura developed bulimia, anorexia and started self harming.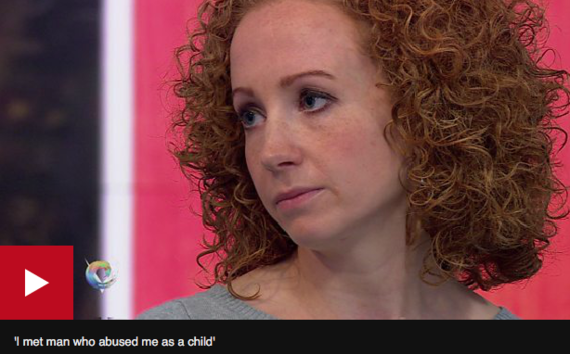 By 20, Laura was ready to talk and she told a counsellor what happened.
She said in one interview, "After years of struggling with the eating disorder, I came to the conclusion that it could kill me or I could talk about it. It did help."
Laura went to the police, and after a stressful trial, her stepfather was sent to prison for 8 years.
Now a mum and in her 30s, Laura has said why she felt able to forgive him.
She told the Daily Mirror, "Brian got very emotional and had to leave the room. He said he couldn't understand why I'd want to forgive him. I told him I'd moved on and forgiving him was for me, not for him."
"I shook his hand and he apologised profusely. I know sorry isn't a big word - but it meant a lot to me. I did need to know he was sorry and I believe him when he says he was."
So, could you forgive such a terrible crime?
I know I can't. At least not yet.
When the man who abused me was sent to prison for 5 years, I wrote in my Victim Impact Statement that I would never forgive him. I felt he didn't deserve my forgiveness.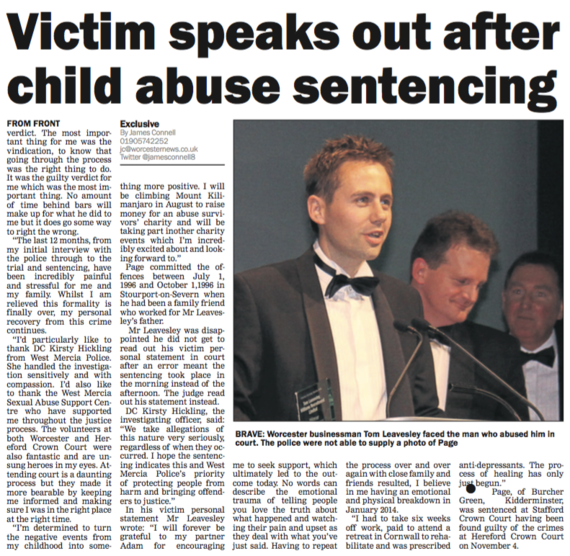 And I know other survivors feel the same.
James Rhodes, the famous concert pianist, revealed he was repeatedly raped by a PE teacher at school.
He wrote in his autobiography that the sexual abuse of children, "Rarely if ever ends in forgiveness."
He says, "Forgiveness is a glorious concept. It's something I aspire to even if it's at times seemingly nothing more than an impossible fantasy."
Yet many survivors of childhood sexual abuse are able to forgive, some very publicly.
Scottish comedian and actor Billy Connolly was abused by his alcoholic father over several years.
He revealed that he forgave his father in a biography written by his wife.
In an interview at the time he said, "I loved him, and I kept loving him, and I love him today. And you know, forgiveness is a great thing - the power of forgiveness is immense and you can forgive dead people."
BAFTA award-winning playwright Geoff Thompson writes movingly about forgiving the man who abused him and the relief it gave him to finally let go.
He wrote a semi-autobiographical play 'Fragile', about his childhood experiences and the effects it had on his as an adult.
In a blog post he wrote, 'Forgiving a Paedophile', he said, "I forgave a paedophile...but I did not let him off. I forgave him...but I condemn his actions. I forgave for me, not for him or for anyone else; I did it in order to be released."
Duncan Craig, CEO and founder of Survivors Manchester, a charity that supports men who have survived childhood sexual abuse says, "For me, forgiveness is about forgiving yourself that the past could have been any different, which is something that I heard on the Oprah show when she interviewed 200 male survivors"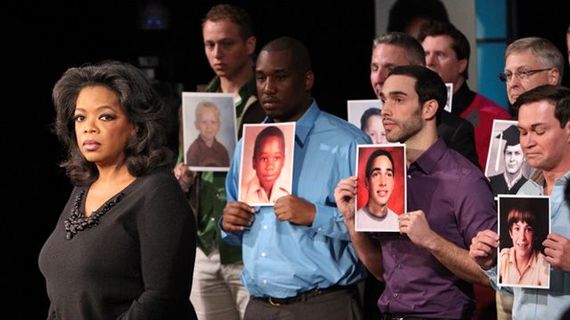 Perhaps forgiveness in these circumstances is not the same as forgiving someone who steals your mobile phone or breaks into your home.
Survivors of sexual abuse are particularly vulnerable and the wellbeing of the survivor is paramount.
In Laura's case it took nearly a year to arrange the meeting.
And yet, Laura talks positively about her experience.
She says, "It wasn't for him, it was for me. It didn't matter to me if he accepted my forgiveness."
James Rhodes also says of forgiveness, "Maybe one day I will forgive. That's much likelier to happen if I find a way to forgive myself."
It seems that forgiving yourself is the first step; recognising you were not responsible for the pain and trauma of whatever you survived.
Talking to someone and breaking your silence follows.
After that, it's up to the person.
For me, Laura's story has made me think about forgiveness in a completely new way.
What about you?
Tom Leavesley is a survivor of childhood sexual abuse, UK Ambassador for Survivors Manchester, fundraiser and volunteer. He writes for his own website, TomSurvivors.UK where this article was originally published