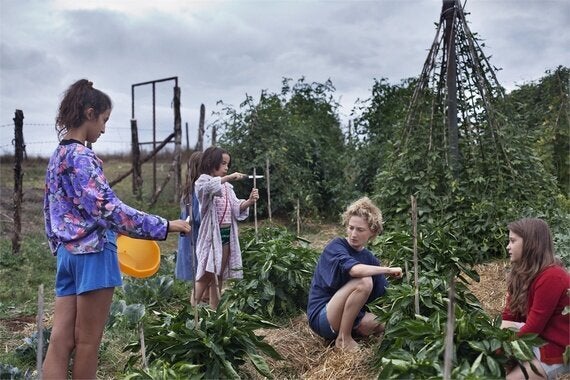 Alice Rohrwacher's mood piece about a close-knit family of honey producers in the Italian countryside is a beguiling gem. 12-year-old Gelsomina is the eldest of four girls and essentially runs the farm on which they live. Along with her father, the irascible Wolfgang, she tends a series of beehives and harvests the honey, which is, by all accounts, as good as the golden sticky stuff gets. The family's way of life is simple and innocent and they're keen to protect it from the outside world, which every so often pierces their enclosed family bubble, particularly when the farm's financial woes become apparent.
When Gelsomina stumbles upon a film crew shooting a bizarre promo for an upcoming televised farming competition, entitled The Countryside Wonders, she sees an opportunity to lighten the burden their money troubles are placing on the family.
It's the semblance of a plot but in a film that runs just 10 minutes shy of two hours, the real pleasure is to be gained from simply watching this charming group go about their daily duties. Rohrwacher captures the minutiae of the farm with a delicate eye and the scenes of Gelsomina and her father harvesting the honey - emptying the hives, placing the hive's chambers in a rickety old centrifuge and watching the honey drip out of a tap at the base are mesmerising.
The cast is convincing and naturalistic and Maria Alexandra Lungiu as Gelsomina has a seemingly expressionless face that nonetheless says a lot. The climax of the film at the tacky set for The Countryside Wonders is bizarre and a little underwhelming but the journey to get there (and this film sits in the festival's Journey strand) more than makes the trip worthwhile.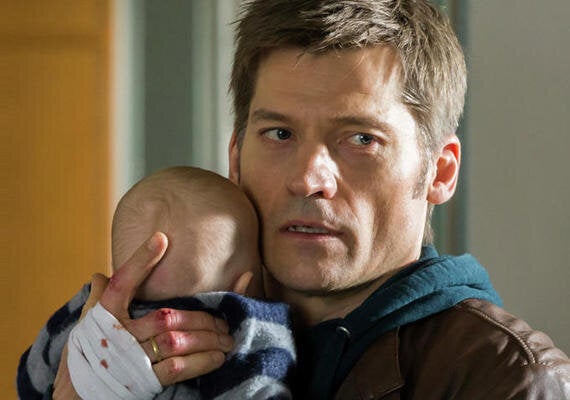 Danish director, Susanne Bier, directed 2011 foreign language Oscar winner In A Better World, and A Second Chance is one of two films she has playing in this year's LFF programme. The other is Serena, which despite its troubled reputation, stars both Jennifer Lawrence and Bradley Cooper, so it's evident that Bier is held in high regard.
A Second Chance is a bruising morality play about the lengths a desperate policeman and new father (Game Of Thrones' Nikolaj Coster-Waldau) will go to maintain his family unit. It's best viewed as a conversation starter and will certainly provoke extreme reactions in some viewers. The plot develops in ways that surprise, which I won't detail here, but the whole thing is delivered with the subtlety of a sledgehammer and some parts I just didn't believe for a second. It's a tough watch at times, with particular scenes of child cruelty, especially hard to stomach, but as long as you can suspend disbelief, it's a diverting couple of hours.
Popular in the Community